Houston Rockets trade Carmelo Anthony to Bulls!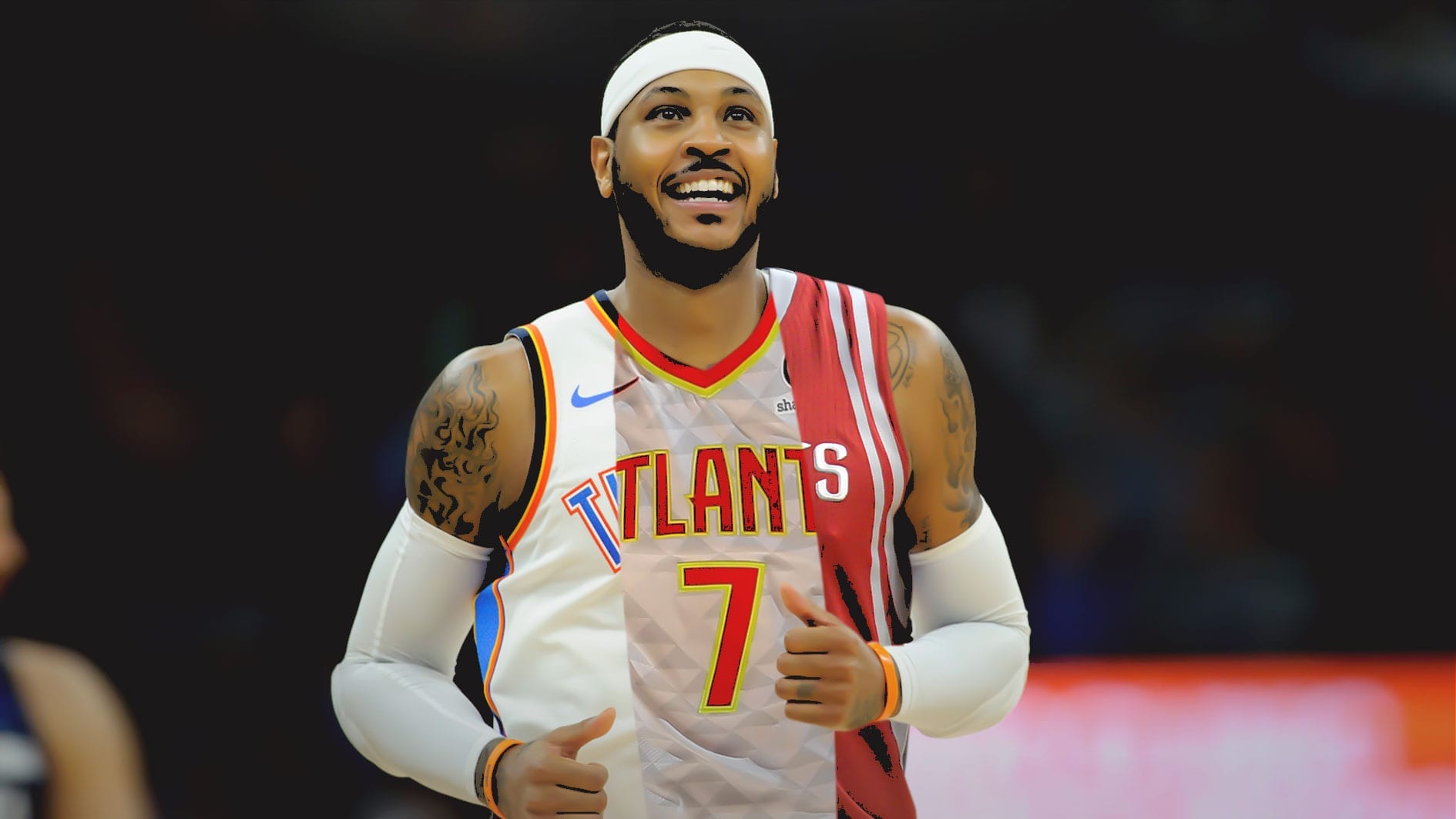 You don't have to go home, but you can't stay here!  Multiple sources have confirmed that the Houston Rockets will be sending Carmelo Anthony to the Bulls. The Bulls will be the fourth team that the 10-time All-star has played for in the past 3 seasons.
Carmelo Anthony has yet to comment on Bulls trade
Carmelo Anthony shined for the Syracuse Orange in his freshman season.  Averaging 22.2 points and 10.0 rebounds per game, Carmelo lead the Orange to a National Championship season in 2003.  During his initial seasons with the Denver Nuggets he showed flashes of greatness.   Fans and analysts alike were beginning to refer to Carmelo Anthony as one of the greatest scorers to ever play the game.
However, following a demand to be traded from Denver in 2010, Carmelo was traded to New York playing for the storied Knickerbockers.  Seven seasons and several reported team issues later, Carmelo demanded yet another trade in 2017.  Melo was then traded to the Oklahoma City Thunder where he teamed up with one of the most explosive Point Guards in the NBA, Russell Westbrook.  Carmelo also had the assistance of an elite Forward on the roster in Paul George.  Even then, the results were a sub-par season for Carmelo Anthony and the Thunder.
After being released from the Thunder, Carmelo Anthony linked up with James Harden and Chris Paul to form a "Big 3" in Houston; which in hindsight, wasn't very big at all.  The news of Carmelo's trade from the Rockets shouldn't come as a surprise to NBA fans.  Melo only played 10 games in a Rocket's uniform and averaged an underwhelming 13.4 points per game.  Once a player that was regarded as the best pure scorer in the league, he is now associated with the one-on-one, "give me the ball and move out my way", isolation style of basketball that is now obsolete.  The game transformed and I suppose Carmelo never got the memo. Hopefully, the Bulls will be able to help Carmelo figure out his role in this "new" NBA.