Barry Bonds Hall Of Fame Bid Snubbed Again…David Ortiz Is In!!!!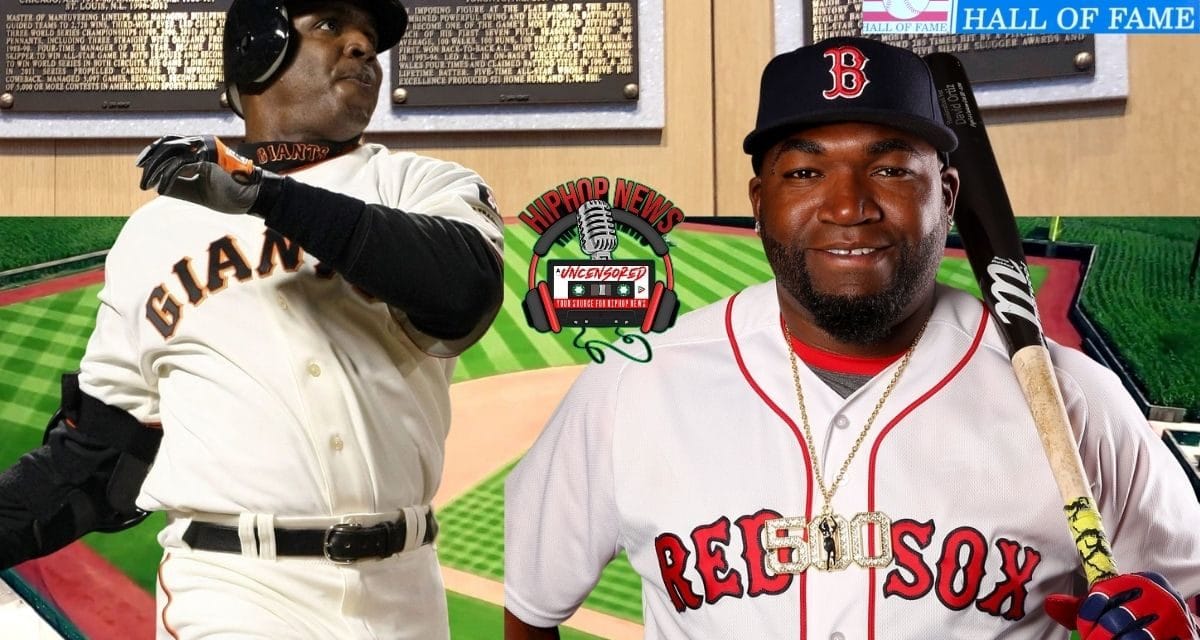 Barry Bonds misses the Hall Of Fame, though his contemporary, David Ortiz is in. A slap in the face for the 10th time for Barry.
Barry Bonds, Along with Sammy Sosa and Roger Clemons Snubbed In Hall Of Fame Bid
Barry Bond's journey to the Hall Of Fame journey may be over.
Though he is one of the greatest players in baseball history, he missed making the list for the 10th and final year of eligibility.
David "Big Papi" Ortiz celebrates in excitement at the news that he will be in the MLB Hall Of Fame.
While Barry, arguably the best hitter and outfielder to grace the baseball diamond was snubbed.
It takes 75% of the vote to make it onto the prestigious roster and be formally inducted into the MLB Hall of Fame.
Bonds was 36 votes shy, with 66% voting to induct him.
And he's not the only one snubbed.
Also not making the cut, Sammy Sosa and Roger Clemens.
Not that Ortiz doesn't deserve it.
After all, he did have an amazing career, with 541 home runs and a slew of World Series titles.
Ortiz got in on his first shot.
But, even with all that success, he was not the contributor to the sport that Bonds was in his 22 years. Bonds –
is the all-time leader in home runs with 762
holds the world record for single-season home runs
was an All-Star player 14 times
NL MVP 7 times
Citing his connection to performance-enhancing drugs, he was denied by a group of baseball writers who believed that overshadowed his brilliant, mind-blowing 22-year career.
Ortiz also tested positive for a performance-enhancing drug in 2003 during anonymous testing by commissioner Rob Manfred.
However, doubt was later cast on that result.
David Ortiz Reacts To Bonds Not Being Inducted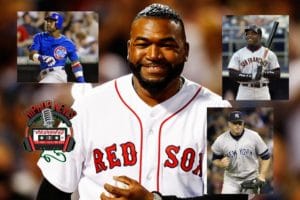 David Ortiz expressed surprise at Bond's snub also, stating to the national baseball media after his official Hall call –
"Not having (Bonds and Roger Clemens) join me at this time is something that's hard to believe, to be honest with you…those guys did it all. It is what it is, and there's nothing I personally can do about it."

"…the guy was a Hall of Famer way before everything…"

"This is a guy who played the game at a whole different level. Same with Roger, the Rocket…When I see these guys, I don't even compare myself to them because I saw so many time those guys performing, and they were something that was very special."
Adding to his statement, Ortiz was clearly in awe of Bonds, stating –
"I remember watching batting practice, I don't think there's ever going to be a human being capable of doing what he did when he played. He was special. Barry Bonds, to me, separated himself from the game at the highest level."
Barry took to Instagram to congratulate David Ortiz.
Hope is not lost though. Bonds may still make it to Cooperstown.
Releasing a statement, The San Francisco Giants had this to say about Bond's snub –
"We remain hopeful that he will gain election into the National Baseball Hall of Fame through thenext phase of the voting process."
That process he's speaking of…a 16-person panel that meets in December for the Today's Game Era Committee ballot.
He will need 12 votes.
Fingers crossed.
Hip Hop News Uncensored. It's the Leader in Hip Hop content on YouTube!