Deion Sanders Gives To Jackson State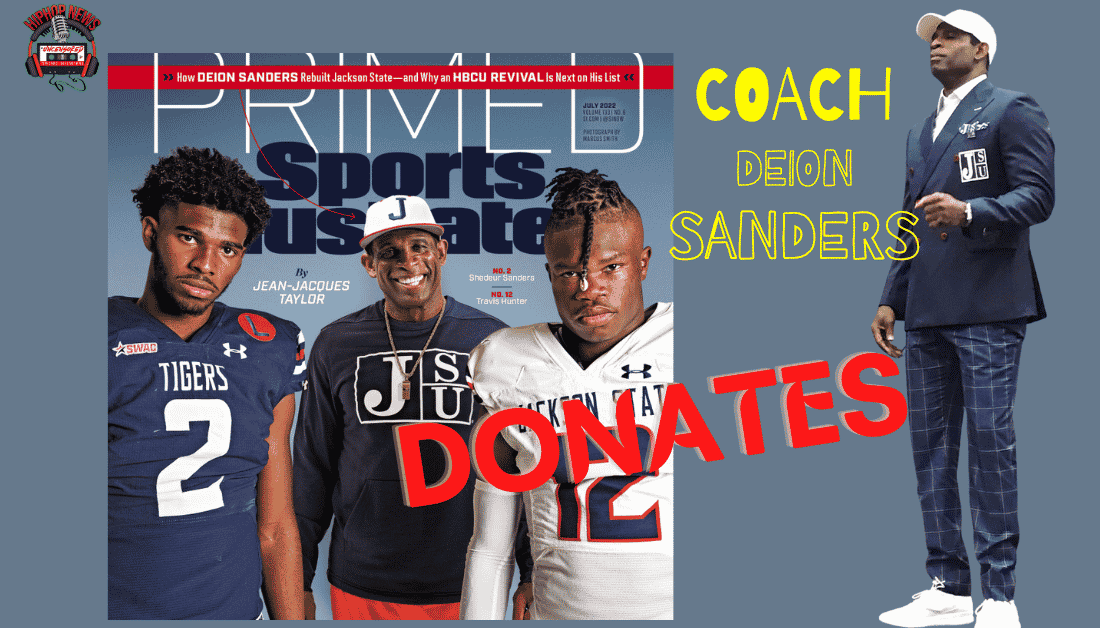 Deion Sanders Gives To Jackson State. The former NFL legend coaches at JSU. He is giving half of his salary.
Deion Puts His Money Where It Counts
Deion Sanders Gives To Jackson State. Jackson State University has a football program headed by Sanders. Sanders is the head coach. And, his endeavor is to see a great football team evolve.
For this reason, Sanders is giving his talent, time, and money. His hope is to see the football stadium renovated. Also, he is helping to renovate the entire campus. So, he has encouraged others to donate.
Better yet, he has donated half of his salary to further the renovations. It is important that the project be completed by September 4th.
Not only that, Sanders promises to provide receipts for his donation, as reported by Black Enterprise. The coaching position was offered to Sanders in 2020.
Since that time Sanders has been able to recruit great talent. Furthermore, he has been able to take the team to the next level. Of course, Sander's salary is not small.
View this post on Instagram
In fact, his contract was worth around $2.1 million over three years. So, if he gives half his salary it will amount to about $300,000. Clearly, $330K should be enough to complete the University's football facility.
Some celebrities have joined Sanders in donating. Rapper Ja Rule and Sean"Diddy" Combs have donated recently. Combs spoke about donating to Jackson  State University during his speech.
At the BET Awards show Comb pledged $1 million. Keep in mind, that Coach Sanders works tirelessly with these young athletes. Although Sanders has some health issues, he gives his all.
When you see Sanders on the football field he is in a moving motor chair. This is because he had some of his toes removed. But it does not deter him.
It is Sander's determination and dedication that make JSU a winning organization. We celebrate your efforts, Coach Sanders. Great way to give back to our young athletes.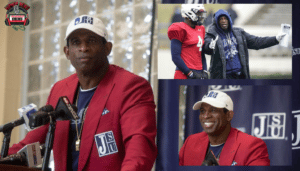 Hip Hop News Uncensored. It's the Leader in Hip Hop content on YouTube