Miss USA 2019 Cheslie Kryst: An Alleged Suicide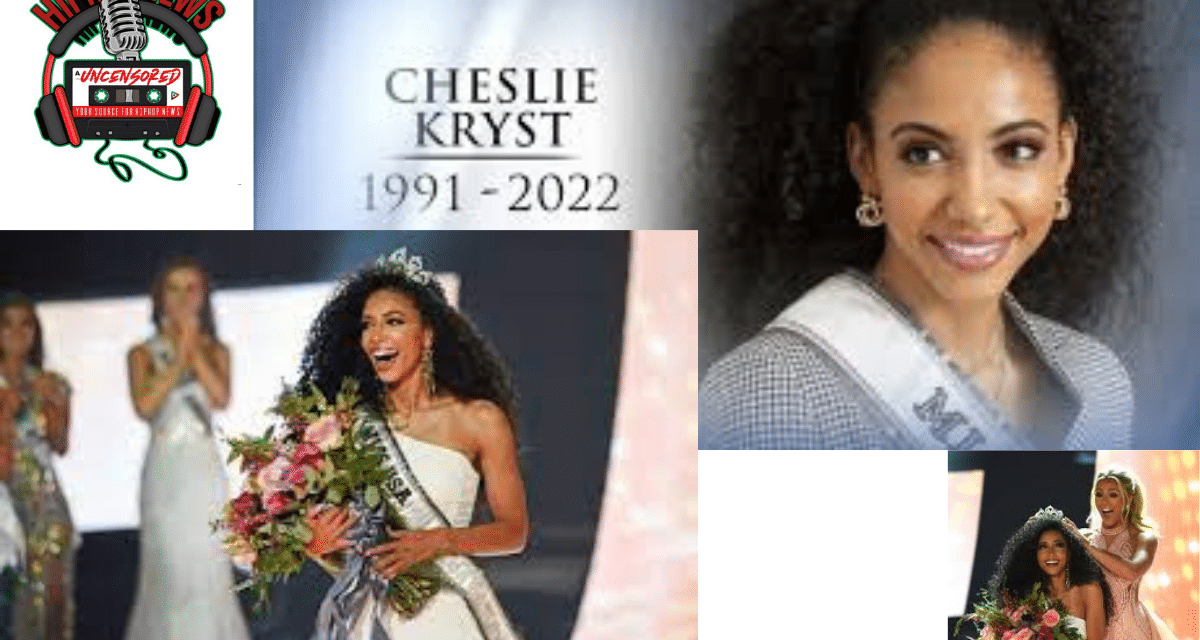 On January 30, 2022, Cheslie Kryst leaped to her death from The Orion in New York City.
The Orion is a 60-story high-rise apartment building in Midtown Manhattan. She lived on the 9th floor but jumped from the 29th floor. Cheslie left a suicide note leaving her belongings to her mother as well as a cryptic Instagram post that read "May today bring you rest and peace."
Who is Cheslie Kryst
Cheslie Corrinne Kryst was born April 28, 1991. She was a Biracial African American television presenter, a model, and the titleholder of several beauty pageants. Kryst was crowned Miss USA 2019.
At the Miss Universe beauty pageant, she represented the USA, finishing in the top ten.
Kryst, a licensed attorney preferred working as a correspondent for Extra until her death outside of pageantry. Kryst was nominated for two Daytime Emmy Awards.
Cheslie Kryst: Queen of Hearts
The philanthropic beauty queen was born to a Polish-American father and an African-American mother. The television and social media personality had four brothers, Asa, Chandler, Jet, and Brooklyn, and a sister, Page.
Her mother, April Simpkins, competed in beauty pageants as well and was crowned Mrs. North Carolina US when Kryst was a child. She always wanted to be like her mother and made history as a pageant queen as her mother did.
Miss USA TitleHolder: A Background
After finishing high school, kryst moved to Columbia, South Carolina to attend the Honors College at the University of South Carolina. She graduated with honors; cum laude from the Darla Moore School of Business. She holds a degree in marketing and human resource management. Kryst was a highly decorated young woman and gave so much to the world even at her young age.
After her undergraduate education, Kryst enrolled in Wake Forest University School of Law in Winston-Salem, North Carolina. She graduate with a Juris Doctor and Master of Business Administration in 2017.
Cheslie Kryst: A Historic Win
Her Miss USA win became a historic win for her. 2019 was the first year that all four major pageants in the USA were won by black women. The titleholders were Zozibini Tunzi of South Africa (as Miss Universe 2019), Nia Franklin (as Miss America 2019), and Kaleigh Garris (as Miss Teen USA 2019).
Cheslie Kryst spent a year away from her duties as an attorney to fulfill her pageantry mantle. She fell in love with her new job and never turned back to law. She did remain an advocate for prison reform and worked with others to release inmates whose lengthy time behind bars did not reflect the nature of their crime. She was outspoken about mandatory minimums in criminal law and how it devastates lives.
Cheslie Kryst Makes History, Again
Miss USA is supposed to have a one-year reign but due to the COVID-19 pandemic, Cheslie reigned much longer. Cheslie Kryst made history once again by being the longest-reigning Miss USA titleholder on June 5, 2020. Her reign lasted 557 days until she crowned Asya Branch at the Miss USA 2020 pageant.