Allen Iverson Will Get $32 Million From Reebok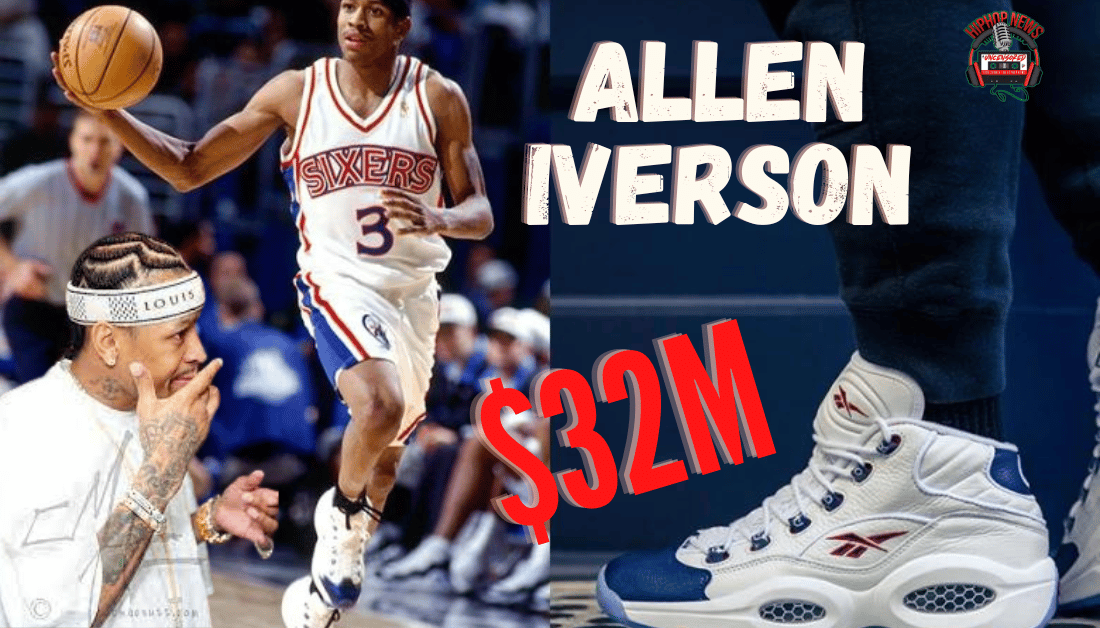 Allen Iverson Will Get $32 Million From Reebok. Of course, he will not receive it until he turns 55. However, it is worth mentioning. Especially since Iverson almost lost his fortune.
Iverson Will Get A Huge Pay Day Before He is 60
Allen Iverson Will Get $32 Million From Reebok. Clearly, Iverson was one of the greatest NBA players. As a Philadelphia 76er, he led the team to many victories.
When he retired, his alleged gambling cost him millions. According to Yahoo, Iverson who is affectionally called AI lost $200M. Nevertheless, AI landed on his feet.
But some reports say his fortune is around a few million. However, because AI made a lifetime deal with Reebok, he is set. In fact, on his 55th birthday, he will receive $32M. Now, that is quite impressive.
Here is what we know, he currently receives $800,000 annually. This is a result of the deal he signed in 2001. In fact, the same report mentioned AI and Michael Jordan clinched huge deals.
Of course, we all know that Michael Jordan has one of the most lucrative deals. It appears that AI broke down doors for other sports players. In terms of, million-dollar sneaker endorsement deals.
Therefore, AI gets a huge payout in 2030. Listen, AI was one of the first NBA players to be associated with hip-hop.  According to Britannica, AI was offered a scholarship with Georgetown University.
His college career ended in two years. Primarily, because AI went pro. When AI was drafted in 1996. He landed as a first-round pick for the Philadelphia 76ers. I watched him diligently.
In my opinion, AI created magic as a 76er. To top it off, AI's signature moves were epic. Fortunately, AI will stay wealthy. Which does not often happen for some athletes.
Not only that, AI once tried a career in hip-hop.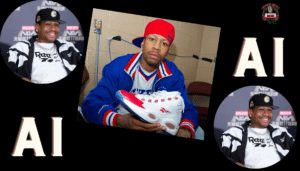 Hip Hop News Uncensored. It's the Leader in Hip Hop content on YouTube