Fat Joe & Peter Gunz Help The Victims In The Bronx Fire!!!!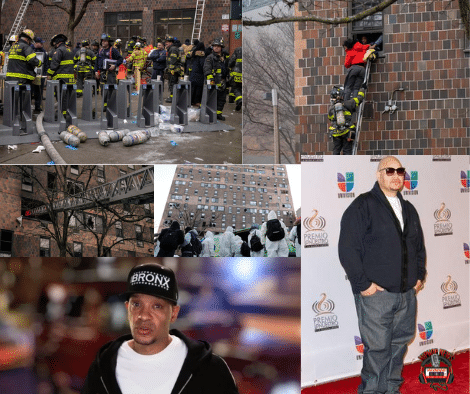 Most of the time we only hear negative things about rappers. However, when it comes to providing aid to those in need Fat Joe and Petter Gunz step it up. Here is how the New York rappers gave back to their community.
The Tragic Apartment Fire Left 17 People Dead
The two legendary Bronx rappers have partnered with New York City Mayor's Fund. The relief fund will assist the families and victims of the tragic deadly fire. Joseph"Fat Joe" Cartagena and Peter Gunz took action immediately after hearing about the tragedy. Reports about the fire mentioned the fire spread from apartment to apartment. Allegedly, the door to a stairwell leading to the 15th floor was left open, as reported by The Shaderoom.
The investigation is still ongoing, however, it was said the doors on the 15th floor were supposed to automatically shut. Unfortunately, that was not the case, As a result, 17 people perished. The youngest person who died was just 5-years-old. Some of the victims who survived have returned to their apartments. Needless to say, everyone who was affected by the fire needs help.
Both Cartagena and Gunz have put forth a collective effort to provide support. A rented bus from MTA  filled with donated items was collected by Peter. In the Instagram video post below you can see Peter helping gather items onto the bus. In addition, Cartagena is enlisting the help of other celebrities. Clearly, both men wanted to do all they can to support the victims and families affected.
View this post on Instagram
Cartagena posted on his Instagram, as well. He is asking those in the hip-hop community to take action. Cartagena has provided contact information for anyone who wants to donate.
View this post on Instagram
We send our heart-felt prayers out to all the victims and families in the Bronx.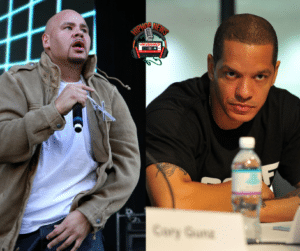 For more Hip Hop Entertainment Music  News, check us out at Hip Hop News Uncensored. It's the leader in Hip Hop YouTube Commentary.