Will Smith And Jay – Z Project Aired This Week:Women Of The Movement!!!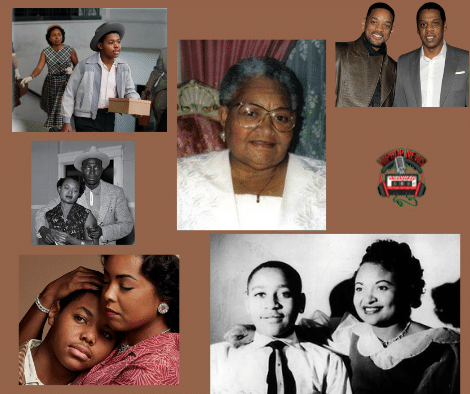 Two of hip-hops pioneers, Will Smith and Shawn Carter team-up. Both Shawn better known as Jay-Z executive produced docuseries, "Women of the Movement." The first episode aired on ABC and Hulu this week. In the first story Mamie Till – Mobley (mother of Emmit Till), was shown.
Women Of The Movement Is A Six-Part Docuseries
The project which Carter and Smith are executives producing will chronicle women in the Civil Rights Movement. The first installment showcases Emmitt Till's mother Mamie Till. Mamie Till devoted her life to seeking justice for Emmitt, as reported by Essence.
Emmett was brutally murdered in 1955. The story from Devery S. Anderson's book "Emmett Till: The Murder That Shocked the World and Propelled the Civil Rights Movement." The series is written by Marissa Jo Cerar. In short, Emmitt Till was kidnapped and murdered on August 28, 1955. The alleged white victim Carolyn Bryant accused the 14-year-old of whistling at her.
The alleged incident supposedly happened outside of a grocery store in Money Mississippi. Suspects in the murder Roy Bryant and his half-brother J.W. Milam were acquitted b an all-white jury. As a result of the verdict, many Blacks began to rely on justice.
This tragedy was a turning point within the Civil Rights Movement. One of the most compelling and courageous acts by Till's mother was having an open casket. The images of Till's bloated body are forever etched in the minds of Black people.
In fact, it became perfectly clear that our country needed reform against brutality and racially motivated deaths by blacks at the hands of whites. At the time of this article, the first installment of the docuseries will have aired. Be sure to check out the docuseries on either ABC or Hulu.
Behind the Scenes of ABC's "Women of the Movement"
During this behind-the-scenes clip from the story of Mamie Till you really get a feel of what she endured. Personally, I can't imagine what it took for Mamie and her family to set aside their grief and forge a campaign for justice for her son Emmitt. But her story being told is one of resilience, perseverance, fortitude that women of color possess. Especially, against all odds.
Veteran actor Glen Turman shared these words," George Floyd is a modern-day Emmitt Till." Of course, some may not agree with his analogy. However, there are some comparisons that ring true in both Emmitt's and George's stories. Such as the inhuman brutal treatment of Blacks in the United States. Which still exists in some regard today. Even though, the Civil Rights Movement was instrumental in bringing about change, there is still work to be done, in my opinion.
Carter and Smith really understand the reasons that stories such as Mamie's are so important. And, to tell the story from her perspective was pure genius. This is not the first time either hip-hop legend has embarked on such an undertaking. Carter has produced the project"The Harder They Fall", with Netflix. Smith has produced productions such as "King Richard." Overall, both men understand the assignment.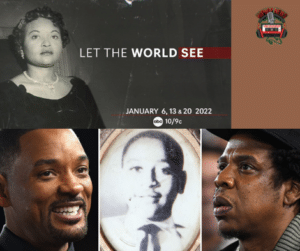 For more Hip Hop Entertainment  News, check us out at Hip Hop News Uncensored. It's the leader in Hip Hop YouTube Commentary.