Will & Jada Smith Sell Minority Stake In Westbrook Ink!!!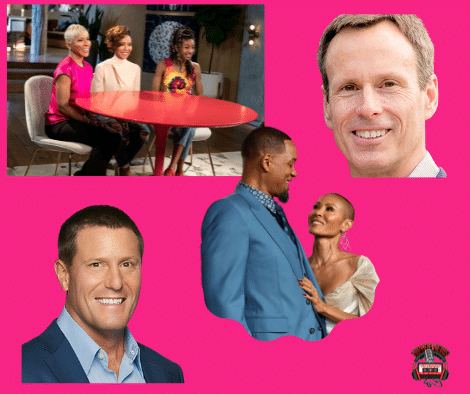 The Westbrook company was started by Will and Jada Smith.  The new minority owner was former Disney executives. Tom Staggs and Kevin Mayer are the new owners.
Will And Jada's Company Is Valued At $600M
What does this new deal mean for Will and Jada? Stagg and Mayer's invested $60 million for a 10% ownership, as reported by Ebony. The already successful media company will produce even more creative content. The Smiths formed Westbrook Entertainment in 2019. The former company owned by the Smiths "Overbrook Entertainment", which produced films such as "I Am Legend, Hitch, and Hancock was very successful.
In this partnership with The Blackstone, the company run by Staggs and Mayer, The Smiths hope to move Westbrook into the future. Blackstone revealed their decision to partner with the Smiths,
In a joint statement, Mayer and Staggs called Westbrook "a home for world-class creators that is built for the digital age—which fully aligns with our company's vision for the future of media. We are excited for what we can all achieve together with Blackstone in the years ahead."
What Is Westbrook Inc.?
Westbrook Inc. incorporates Westbrook Studios, Westbrook Media, Red Table Talk Productions, and Good Goods.
Westbrook curates and produces content from short and mid-form digital to traditional television and motion pictures. They are the producers of the Emmy Award-winning Facebook Watch show Red Table Talk and Red Table Talk: The Estefans. Recently, projects created by Westbrook are the biopic film, "King Richard: "The Fight For America", "Cobra Kai", and Welcome to Earth. Also, Westbrook Entertainment has produced the series by Jaden Smith, "The Solution Committee. And, the Alicia Keys docu-series, "Noted." Not to mention, The reboot for HBO's show "Fresh Prince of Bel-Air reunion.
Who Are Tom Staggs And Kevin Mayer?
Staggs previously served as Disney's chief operating officer, chief financial officer, and chairman of its parks and resort business, as reported by Variety. The company titled "Candle", previously spent $900 million to buy Reese Witherspoon's, "Hello Sunshine. In addition, Candle spent $3 billion to acquire Moonbug Entertainment. In case you were wondering, Moonbug is the entertainment company that produced the children's cartoon shows, "CoComelon", "Blippi", and "Little Baby Bum." By joining forces with Staggs and Blackstone it will help us to achieve our goal of expanding globally. Will & Jada, had this to say about Staggs and Mayer?
"Westbrook is the realization of our dream to give artists from all backgrounds equal opportunities to pursue their creative visions and share their stories,"
Having said this, clearly, this joint venture will produce some very innovative cutting-edge entertainment. Of course, Will & Jada have become an unstoppable power couple. With each bringing their Hollywood status and movie experience surely the face of entertainment will be very diverse. Congratulations Will & Jada. Keep making power moves.
KING RICHARD – Official Trailer
By the way, if you have not watched this film, you are really missing one great performance by Will Smith and Aunjanue Ellis.
Chilling with the Smiths at the Red Table(ft.Sheree, Willow)
This was a great episode with Sherrie, Jada, and Willow. Of course, the Red Table Talk had guest celebrities such as Jordyn Woods, Kevin Hart, Snoop, Demi Moore, and her daughter Rumor Willis, at the table. The Facebook show is going into season 4. The three hosts, Adrienne Banfield – Norris ( Jada's mother), Jada, and Willow Smith, (Will & Jada's daughter).

For more Hip Hop Business  News check us out at Hip Hop News Uncensored. It's the leader in Hip Hop YouTube Commentary.