BlacKkKlansman A Spike Lee Joint !!!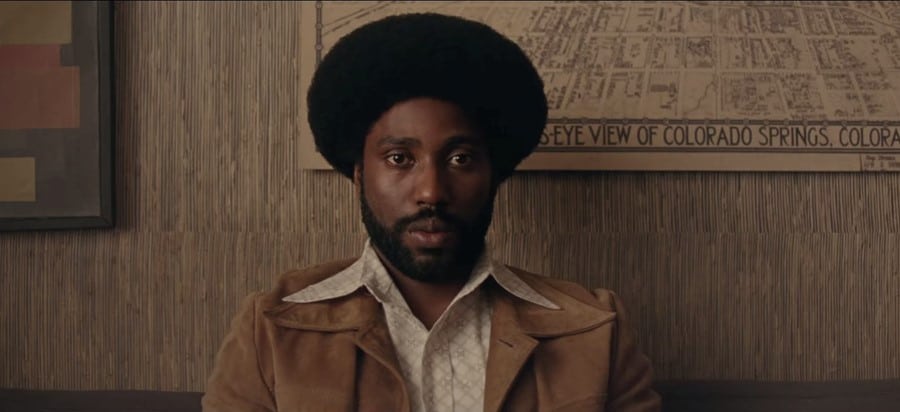 In this Spike Lee joint, Denzel Washington's son, John David Washington plays a character , Ron a police officer, that has infiltrated the Ku Klux Klan without ever meeting anyone from the organization in person. This film is based on a true story written by Ron Stallworth.
New York Times – In the middle of "BlacKkKlansman," Spike Lee's new joint — his best nondocumentary feature in more than a decade and one of his greatest — Ron Stallworth and his sergeant have an argument about the future of the Ku Klux Klan. It's the early 1970s, and Ron (John David Washington), the first African-American officer hired by the Colorado Springs Police Department, has infiltrated the local Klan chapter and chatted on the phone with David Duke (Topher Grace), the organization's national director.
Spike Lee has made a lasting mark in the film industry
From the very first film, She's Gotta Have It, Lee has created a African American presence in cinematography that will go down in history. Shelton Jackson Lee aka Spike Lee has never been afraid to go against the norm of what Hollywood wanted to portray. In fact, some of his movies School Daze, Do The Right Thing, have been very controversial, in that each of these movies showcased the diversity of African American actors.
Spike Lee was one of a few African American film directors in the 1990's
Up until Lee there were very few Black film Directors. Like Mario Van Peeples, who was a famous director in the , Black Exploitation Film Era, Lee decided he was going to make the kinds of films that would speak to the heart of African Americans. And in doing so, he was able to show the range and depth of Black life to the masses. His production company 40 Acres and a Mule has been the catalyst for change because it was and still is owned and operated by an African American. Which was unheard of in the 1990's.
When there were no roles for Black Actors in Hollywood Spike Lee came to the rescue
Lee was instrumental in helping black actors become famous. Iconic actors such as Ozzie Davis, Ruby Dee, Samuel L. Jackson, Halle Berry, and  Denzel Washington were all cast in his movies. And a host of other actors that had steady employment because of Lee. Both Denzel and Halle are now Academy award winners but I am sure they would never forget how Lee helped their careers.
Famous Spike Lee Joints
Spike Lee Joints, Mo'Better Blues, and Malcolm X starred Lee and Washington in roles as friends. The two would work together again in , He Got Game and Inside Man. Lee did not stop there, he went on to do documentaries, 4 Little Girls, the story about the girls who were killed at 16 Street Baptist Church when a fire bomb was thrown into it by a Ku Klux Klan member. Also, Lee directed, A Huey P. Newton Story, When the Levees Broke: A Requiem in Four Acts, If God Is Willing and da Creek Don't Rise.
Quite an accomplishment for a film student who used his own credit card to finance his first film. Lee was determined to create films that we all can enjoy and at the same time bring awareness about our African American cultural norms.
Hopefully, Lee's new movie Blackkklansman will leave us all wanting more Spike Lee joints.
For more Hip Hop Movie News go to our YouTube channel, Hip Hop News Uncensored