Cardi B v. Tasha K: Libel, Defamation of Character, Pain and Suffering, etc.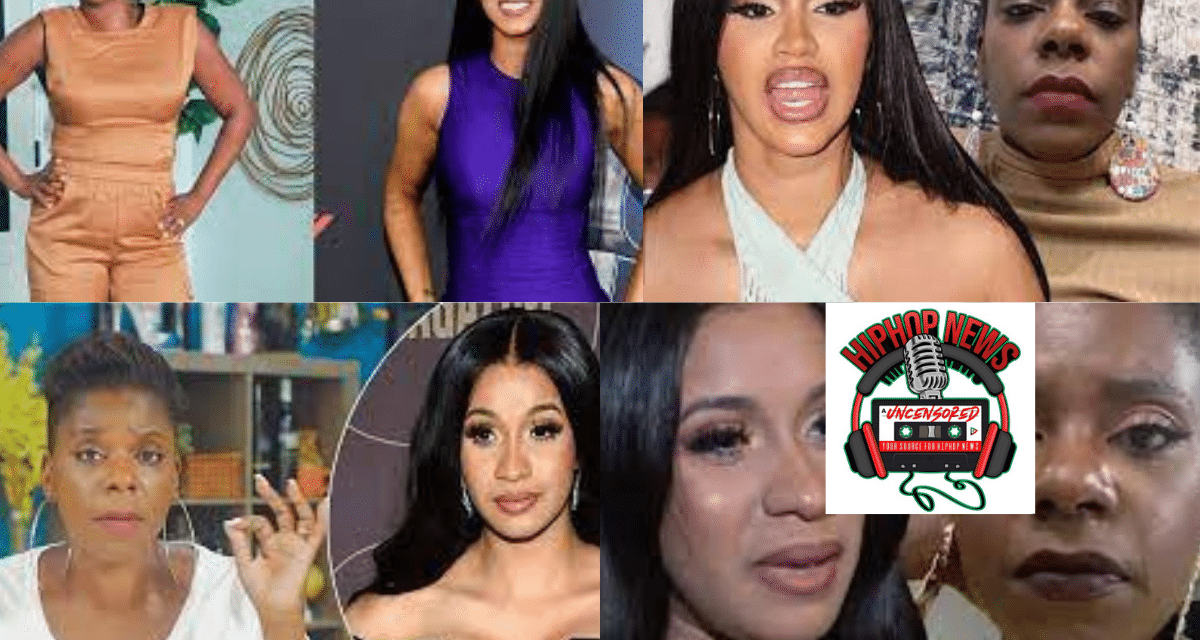 It's looking like Cardi B is going to put Youtuber Tasha K out of a job, and soon!
Latasha "Tasha K" Kebe is a celebrity gossip "journalist" of sorts. Many Youtubers have taken up journalism without having been to college to major in journalism where you learn about slander, libel, and things related to how you must report a story in an effort to keep journalists and their publications out of trouble.
This seems to have bitten Tasha K right in her career. Tasha K said things about Cardi B including but not limited to that she was a former prostitute and that she had herpes. Cardi B had to move from her home due to the fallout from what Tasha k was publishing about her.
Tasha K Admits to Spreading False Information About Cardi B
Tasha K even mentioned in and outside of court that what she said about Cardi B was not true. She also was recorded saying that Cardi B wanted to settle out of court but she refused. Unfortunately for Tasha K, this is a good look for Cardi B because it just goes to show that she did not want to hurt or punish the vlogger she merely wanted the fake news about her to be removed from the platform.
It appears that Vlogger has made a $10 million error. Cardi B testified through tears about how she felt suicidal during the time that Tasha K was running a smear campaign on her name. She even went as far as to say she was so psychologically affected by the smear campaign that she felt she did not deserve her own daughter. She also said she would not tough her husband because the grief would not allow her.
Cardi B: Her Claim to internet Fame Has Always Been Her Honesty
Cardi B is not known to be the most innocent person. However, she has been known to social media users for years as a person who is always candid, and routinely honest. While Tasha K has confessed to lying herself, the public does not know Cardi B to fabricate stories.
She told the court earlier in the week that she broadcast lies about the Up hitmaker to make money for her business, as reported by Law360. Cardi B said last week she felt 'extremely suicidal' over YouTuber's allegations during the libel trial.
Cardi B Confesses Suffering From Suicidal Ideation As a Result of Tasha K's Actions
In Atlanta, Georgia, the "Bodak Yellow" rapper described to her legal team how rumors spread by Tasha K impacted her mental health.
"I felt extremely suicidal," said the rapper according to Billboard. The "WAP" rapper confessed feeling "helpless" in light of her nearly one million subscribers to her celebrity news channel. She mentioned her previous experiences with poverty, homelessness, and physical abuse as reasons for not having experienced suicide ideation.
Cardi B In Her Own Words
As a result of the rumors, she complained of fatigue, weight loss, and migraines.
"I felt defeated and depressed and I didn't want to sleep with my husband (Offset)," she said in court. Adding that she felt like "I didn't deserve my kid."
Upon seeing the rumors, her lawyer asked what she thought about the blogger. She responded, "I felt like only a demon would do that shit," before apologizing for her language.