What Is The Truth Behind Jay-Z and the RocNation Industry Takeover!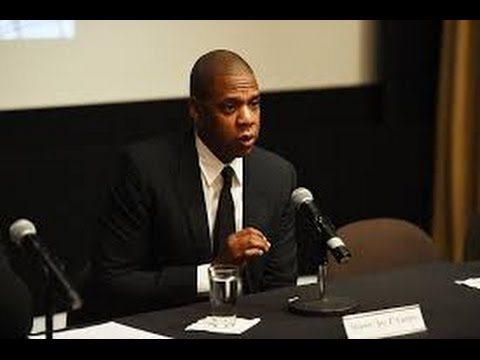 What is the truth behind Jay Z's RocNation take over strategy for the Hip Hop music industry? Jay Z has proven to be so much more than just a rapper. He is a phenomenal business mogul. Some would say that Jay Z has the," Midas Touch."
Jay Z didn't sign great legendary Hip Hop artist like The Lox, DMZ, and Romeo Santos for nothing.
Certainly, Jay Z is forming a legion of artist to dominate the music business. Could it be, Jay Z  is planning to monopolize the Hip Hop music industry? Yes, it looks like the music industry take over has begun, with Jay-Z in charge!!!
 Jay Z Signs A Contract For $100 Million With Live Nation
Jay Z just signed a lucrative $100 million contract with,"Live Nation."
Live Nation is the largest events promoter and venue operator based in Beverly Hills, California.  In 2017, Live Nation reported $30 billion in gross transaction value from primary and secondary ticketing. Clearly, Jay Z has made a very wise choice to partner with Live Nation. Signing with Live Nation has increased Jay Z's net worth.
Jay Z's net worth is close to a billion dollars. Jayz owns RocNation, New York 40/40 Club, co – creator of clothing line Rocawear and is a investor in Uber driving service. It is clear that his dynasty is continuously growing in leaps and bounds. There is no telling how much more he stands to make because of the U.S. tour. This is a brilliant move, Jay Z!
For more Hip Hop Entertainment News go to our YouTube channel, Hip Hop News Uncensored