Gunman FIRES 11 Shots At 6ix9ine 50 Cent's Video Shoot In Brooklyn!!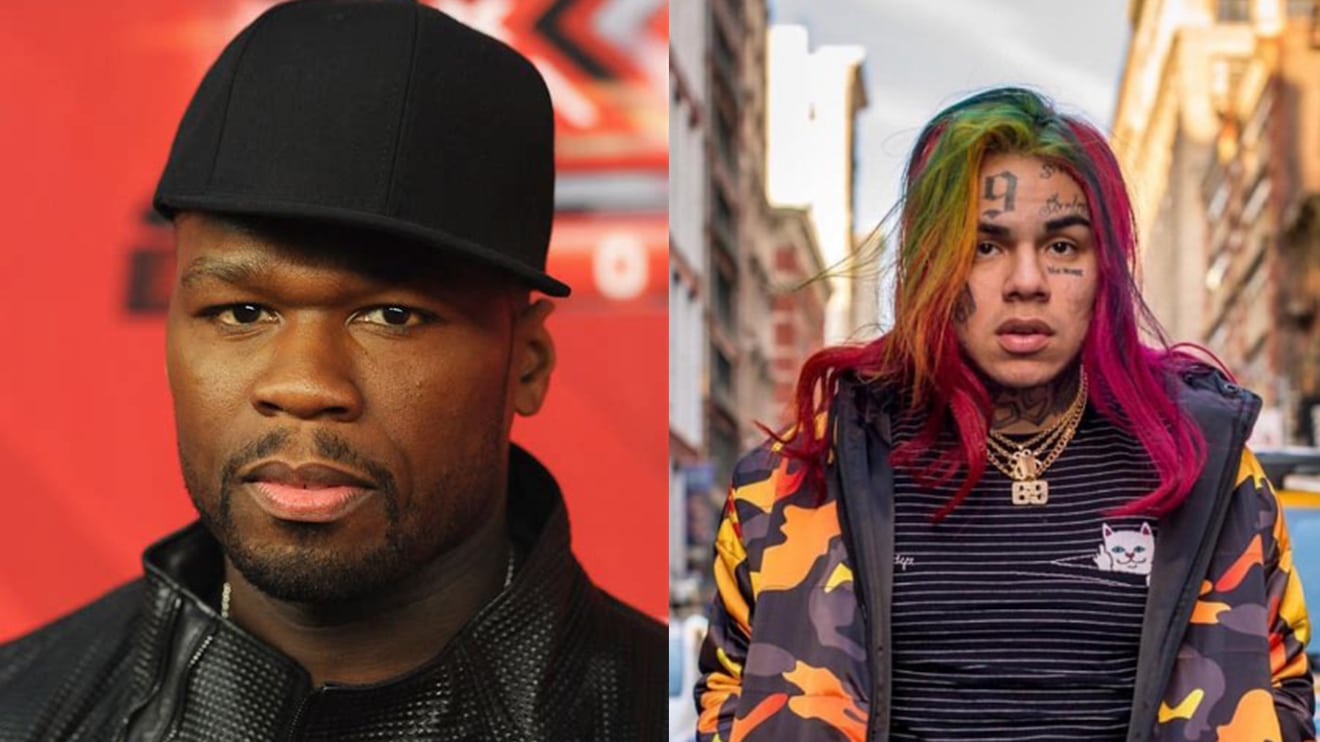 New York rapper Tekashi 6ix9ine was on the set with rap mogul 50 Cent, Uncle Murda and Casanova new music video "Get The Strap"when apparently shots were fired. According to New York Daily News, a gunman fired several rounds about a block from where Tekashi and 50 were filming a music video in Brooklyn. The shots were fired on Nobel Street near the bank of the East River in Greenpoint at about 8:45 p.m. However, details are kind of sketchy.
Witnesses say someone in a white Porsche with New Jersey license plates fired at least 11 shots. Other sources are saying 50 Cent and Tekashi and people on the set ran to take cover. However, no one was hit. Law enforcement found shell casing that appear to be from a 9mm semi – automatic weapon. It is not clear whether any of the rappers on set were the intended target.
Why does trouble seem to follow Tekashi 6ix9ine?
Tekashi was just in a near fatal beating a few weeks ago. Tekashi told police that he was kidnapped at gunpoint and robbed of his jewelry after two stickup men rear ended his SUV in Crown Heights. After the beating incident Tekashi had to appear in court for possible violation of his probation. It seems that trouble follows him where ever he goes!
For more Hip Hop Entertainment News go to our YouTube channel, Hip Hop News Uncensored