Flo Has No Time For "Immature" Guys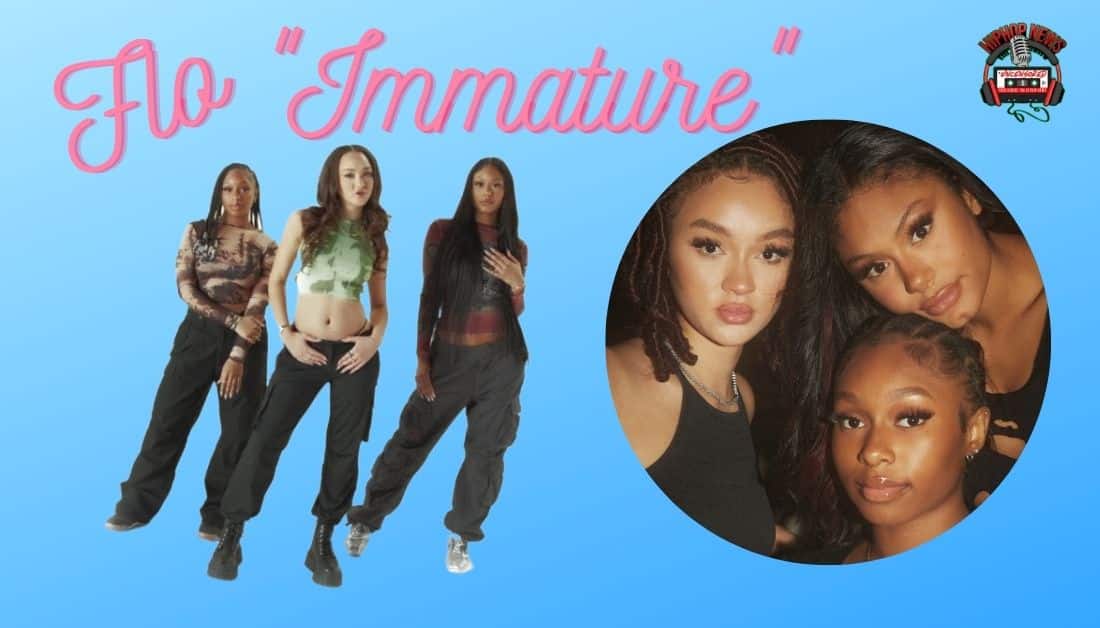 Flo is a girl group from London that is fast gaining a following with the release of Immature. It's their second single from the trio.
Flo Debuts 'Immature', The Second Drop From The Rising Trio
The rising girl group, Flo released their second single titled Immature.
After their first single dropped in April this year, they accumulated millions of streams.
And their debut track titled Cardboard Box went viral.
Now we get their debut EP, The Lead and it's hot.
Additionally, artists like Missy Elliott and SZA are singing their praises.
This British pop trio consists of Renee Downer, Stella Quaresma, and Jorja Douglas.
Both Quaresma and Douglas are 20 years old, while Downer is 19.
Fans are loving their vibe and they are on the fast track to stardom.
Are they the girl group we didn't know we needed?
You can see the video for Immature below, but first, check out the lyrics –
[Verse 1: Renée]
Feels like I been waiting a lifetime (Yeah, yeah)
For you to tell me what's goin' on in your mind (Mind)[Pre-Chorus: Stella, Jorja & Renée]
But you don't talk to me, talk to me
I'm tryna walk with you, so walk with me
But you be takin' too long (You be takin' too long)
Soon, I'll be gone

[Chorus: Jorja]

Say you want my body, body

But you ain't never do a thing about it

Baby, lovin' you is such a chore

'Cause you're steady moving immature

I don't want nobody, body

Who talk the talk but don't do sh*t about it

Say you gonna put it down for sure

Why you gotta be so imma-, imma-

[Verse 2: Stella, Jorja & Renée]
Ooh (Uh, oh), I'm tryna understand your point of view
But you f*cking with me, f*cking with me
Tell me, how can I relate (Ah)
If you don't communicate?
Now watch the official music video for Flo's Immature –
Get ready for this fresh new girl group, they are definitely the ones to watch.
Want more stories on Missy Elliott and SZA, hit us up.
Hip Hop News Uncensored. It's the Leader in Hip Hop content on YouTube!