Did Killshot Ruin MGK's Rap Career?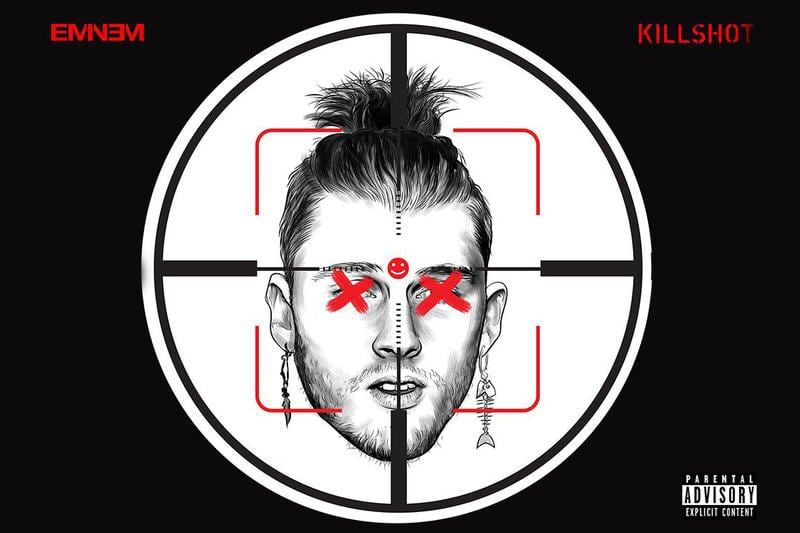 On the Uncensored Truth Podcast Live Friday night host O'God and Sam Ant opened up the chat room and people made all kinds of rest in peace remarks about Machine Gun Kelly. Eminem has started all kinds of controversy since he released his album Kamikaze. Eminem's response, Killshot, may've ruined MGK's rap career.
Is Kamikaze the Beginning of the End for MGK's Rap Career?
Kamikaze should have been called a diss album because Eminem dissed Joe Budden, P Diddy, Mumble Rappers and Machine Gun Kelly. Machine Gun Kelly called himself trying to fire shots back at Eminem. Huge mistake by MGK.
Is this beef a promotional gimmick for Eminem?
Earlier this year Pusha T and Drake's beef caused record sells to sore amid their controversy. Is it possible that Eminem and MGK are doing the very same thing to boost sells. Or is it because of the comment MGK made about Eminem's 16 – year – old daughter Hailie in 2012, saying that she was "hot as f**k." Eminem addressed MGK by saying this on 'Not Alike", according to Esquire's website:
"If you wanna come at me with a sub, Machine Gun And I'm talkin' to you, but you already know who the f**k you are Kelly I don't use sublims and sure as f**k don't sneak – diss, But keep commenting on my daughter Hailie."
Then Machine Gun Kelly responded with his own track "Rap Devil" he says:
" Mad about something I said in 2012. Took you six years and a surprise album just to come with a diss. Homie we get it, we know that you're the greatest rapper alive. F**cking dweeb, all you do is read the dictionary and stay inside."
Fans of Uncensored Truth Podcast suggested that MGK's rap career was laid to rest by Eminem's diss on Killshot. It was really interesting that most of the fans felt MGK diss track Rap Devil was child's play. Some say that Eminem has ended MGK's career with one swipe. However, on the other side of things some did not think that MGK should be put to rest. It was just a smack on the wrist.
Here are some celebrity comments about what Eminem said
Apparently, the fans are not the only ones making comments. Jay Electronica did not appreciate what Eminem said about Diddy. Here is what was said:
"@eminem, how dare you accuse diddy of killing tupac while you completely look pass jimmy iovine and those who profited from his death the Most," You best tread carefully Son, before i come tear your ivory tower down like Sulaiman done Templar Knights.#ripProof."
And of course, the King of Trolls himself, 50 Cent tweeted"
" Don't act like you didn't know this would happen oh my what have you got yourself into. get the strap, #lecheminduroi@Eminem."
So, you can see that some celebrities were not in favor of Eminem making negative comments about some of the celebrities that were included in his diss track, according to XXL Magazine website. And the plot thickens!
For more Hip Hop Entertainment News go to our YouTube channel, Hip Hop News Uncensored