Odell Beckham Agrees To $15M Ravens 1 -Year Deal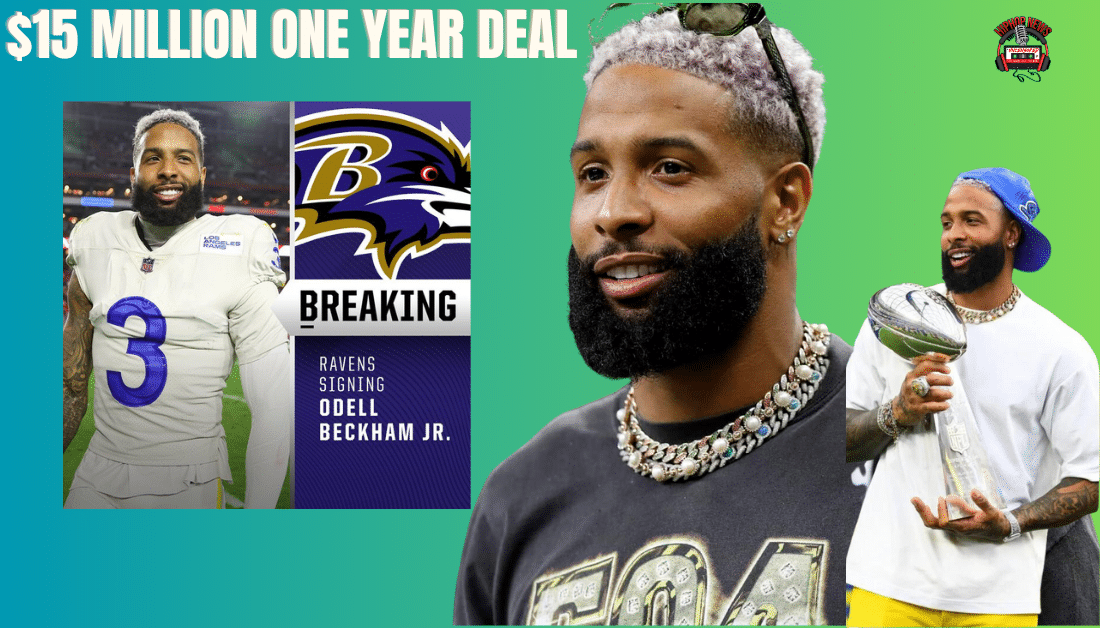 Odell Beckham Agrees To $15M Ravens 1-Year Deal. The 3-time pro-bowl winner signs with The Baltimore Ravens. It's a very lucrative deal.
Baltimore Ravens Ink Multimillion Deal With Beckham
Odell Beckham Agrees To $15M Ravens 1-Year Deal. The actual deal is worth $18 million.
Baltimore has been in negotiations with Beckham for at least a year. ESPN reports OBJ broke the news on Sunday night.
As stated by NBC Sports, OBJ is one of the NFL's top wide receivers. One NFL team, The Sanfransico 49ers, was very interested in OBJ.
However, OBJ has chosen to become a Raven football player.
As a free agent, OBJ had a lot of options. Here is some information on his signing,
More details on Odell Beckham Jr.'s one-year deal with the #Ravens:

$13.835 million signing bonus
$1.165 million base salary
$3M in reachable incentives

So OBJ will make at least $15 million and as much as $18M on the deal negotiated by agent Zeke Sandhu. https://t.co/z6S8tkjvP1

— Tom Pelissero (@TomPelissero) April 9, 2023
This is a great offer, especially since OBJ has not played since the 2022 Super Bowl.
OBJ tore his ACL and did not play last year. But his injury did not stop other NFL teams from making offers.
In fact, besides the 49ers, Dallas and NY Giants were bidding for OBJ.
As I mentioned earlier, OBJ was allegedly leaning towards signing with SanFran.
Having said this, Marlon Humphrey has welcomed OBJ. But that's not all; Humphrey and OBJ had an on-field altercation.
So, when Humphrey tweeted, "Want to be best friends and win a Super Bowl? Let's get it…"
That may have been OBJ's determining factor for choosing the Ravens.
Will OBJ be able to bring the Ravens a Super Bowl win?
What does the trade mean for other NFL teams?
OBJ may give the current Super Bowl champions Kansas City Chiefs, competition.
The Hip Hop News Uncensored. It's the Leader in Hip Hop content on YouTube.