T.I. And Boosie Squash Their Beef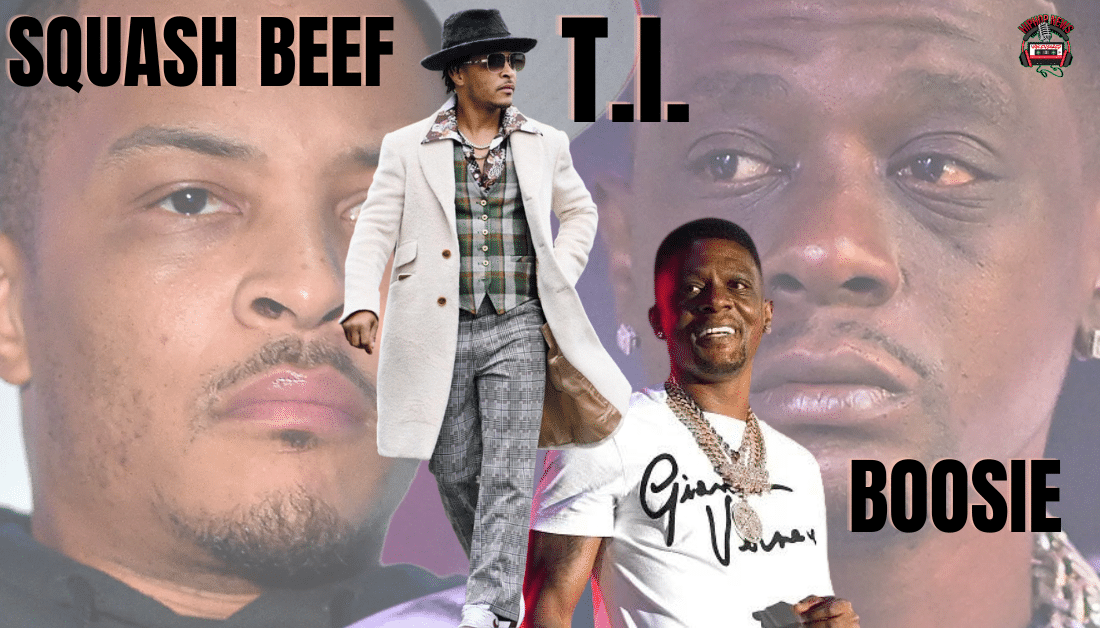 T.I. And Boosie Squash Their Beef. The two rappers bumped into each other at a St. Louis airport. A photo of the two hit social media.
Is The Beef Between T.I. And Boosie Over?
T.I. And Boosie Squash Their Beef. It appears the little tiff between T.I. and Boosie has ceased. It's about time.
Especially since it all started over some nonsense.
In the first place, Boosie sounded off on T.I. over alleged snitching, as reported by Hip Hop DX.
The crazy part was T.I. admitted to allegedly snitching on his deceased cousin Toot.
Toot's real name was Tremel allegedly got into some trouble with T.I.
Here is what T.I. said,
"We caught those gun cases, Toot died. My lawyer said, 'Well, you know, I could make everything go away if it was Toot's, it was Tremel's,'" he said. "After he had passed, I had a talk with him. Toot said, 'I'll take all the charges you got! If you can walk away free and put it on me, goddamn right! 'Cause I'll be damned if they gon' come and muthafucking extradite me from here!'"
That is when Boosie blasted T.I. for allegedly snitching, as stated by The Source.
Then, Boosie and T.I. went back and forth on social media.
It got so bad Boosie canceled his music project with T.I.
All of the allegations led up to each rapper declaring war.
Somewhere down the line, T.I. asked Boosie to meet with him.
Obviously, T.I. wanted to iron out their differences.
But Boosie allegedly declined the offer.
However, Boosie and T.I. are on tour. Therefore, they were bound to meet at some point.
Needless to say, the meeting took place at the airport, as reported by All Hip Hop.
So, it looks like T.I. and Boosie have called a truce.
Will T.I. and Boosie resume their music project?
Now that the ceasefire had begun. Or is this newfound peace between the rappers temporary? What are your thoughts?
Check out the video above for more details.
The Hip Hop News Uncensored. It's the Leader in Hip Hop content on YouTube.