Ye Going In On Jay-Z, Beyonce, Others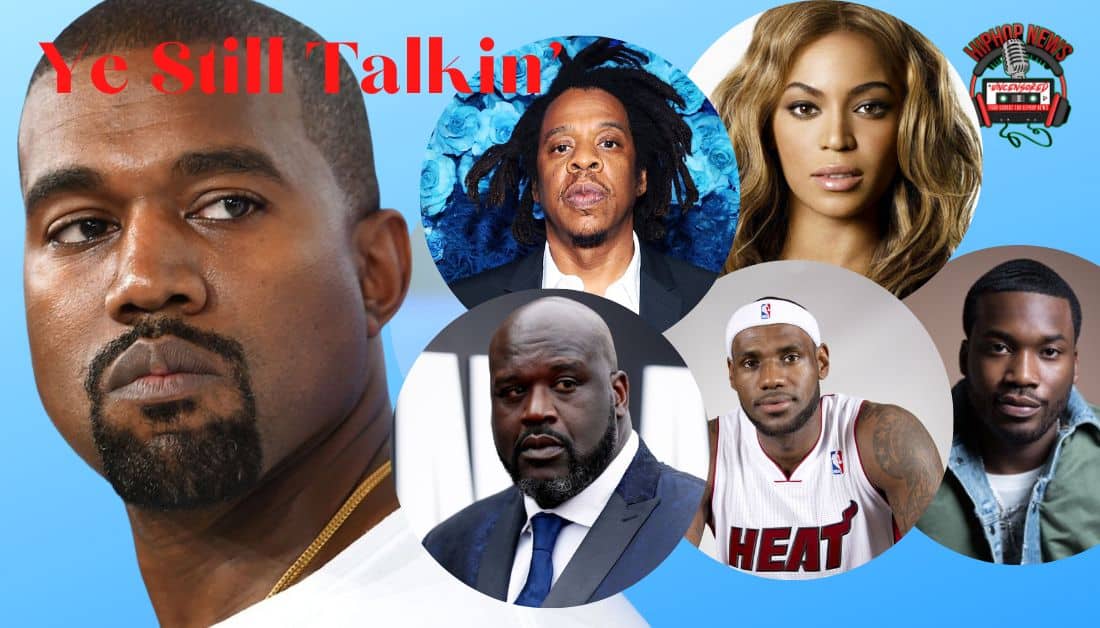 Ye going in on his former best bud, Jay-Z, and his wife Beyonce. But he doesn't single the pair out, he has a lot to say about several of his industry colleagues.
Ye Blasting Others In The Industry As Being C0ntrolled
Ye is calling out his former best bud, Jay-Z, and his wife Beyonce.
However, they are not the only name-dropping the embattled hip-hop mogul is doing.
You can see the video posted by Everything Entertainment on YouTube below.
Speaking from the back of a Maybach, Kanye "Ye" West is sparing no one in his latest rant.
Even though he made a self-proclaiming vow of silence for a month, he broke that pledge a little early.
Now he's saying that many of his celebrity colleagues are silenced, naming –
Jay-Z
Beyonce
Shaq
Charles Barkley
Lebron James
Ye says –
"… It ain't no name I won't name."
He even digs at Minister Louis Farrakhan, suggesting he felt slighted by him, suggesting that maybe they could have a phone conversation to 'talk about it.'
Additionally, according to Kanye, "a lot of people come up missing…" in Hollywood.
He mentions Dr. Dre's son, Michael Jordan's father, Bill Cosby's son, and even his own mother as being "sacrifices" for the purpose of "monetizing and traumatizing".
Kanye says his truth will be heard and declares that he killed nobody, so he can say whatever he wants.
"…it's God, that's the only one I serve." – Kanye "Ye" West
After making comments many see as anti-Semitic a month ago and having his business collaborations terminated, Ye lost his billionaire status.
Saying that Forbes "hates me", Ye said they had to post that he is now worth $400 million.
Check out the video for yourself now –
Fans are uplifting the brother, saying they hope he gets God's protection.
Want more on Ye , Jay Z, Beyonce, Meek Mill, Lebron James, and others … hit us up.
Hip Hop News Uncensored. It's the Leader in Hip Hop content on YouTube!