Nicki Minaj Celebrates Carnival In Trinidad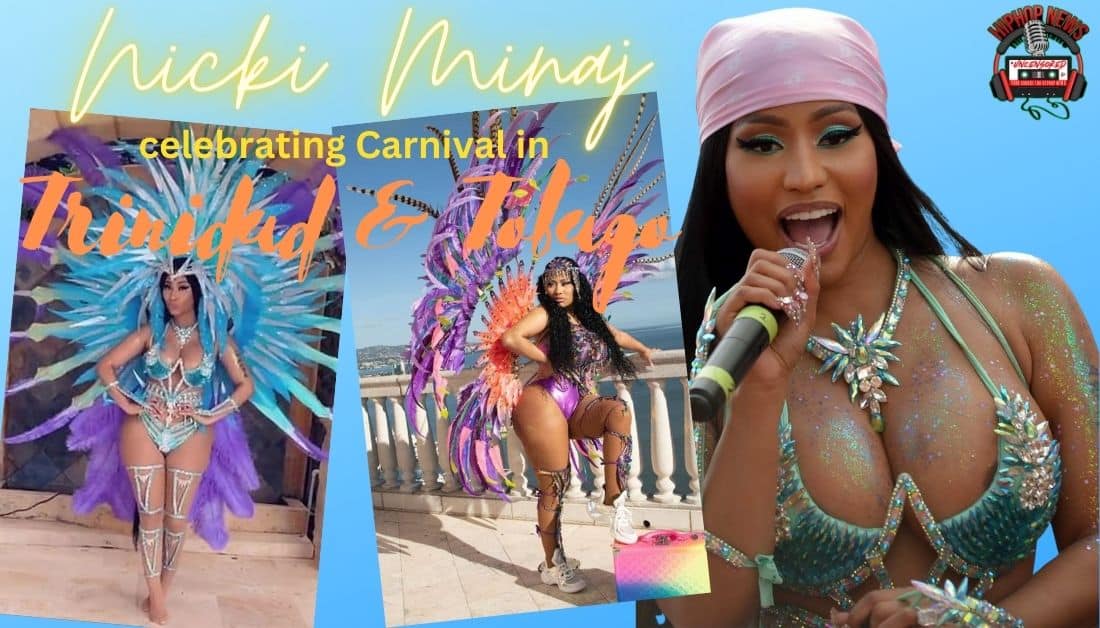 Nicki Minaj celebrates in Trinidad. Carnival 2023 is upon us and the Trinidadian beauty is front and center.
Nicki Minaj Celebrates In Her Native Trinidad And Tobago For The 2023 Carnival
Nicki Minaj celebrates with her home country.
Returning to Trinidad for the Carnival celebrations, she is ruffling some colorful feathers.
This marks her first appearance since 2020.
After being canceled for the past two years due to COVID, the 40-year-old rapper/singer/songwriter is ready to let loose.
Welcoming her with open arms, thousands lined the streets on Tuesday.
Highly appreciative of her appearance, the local Trinidad & Tobago Guardian newspaper praised her, calling it –
"a gift…that gives our Carnival a major boost. This is the type of marketing we cannot afford as a small country and for which we must be grateful."
Nicki – real name Onika Tanya Miraj-Petty – donned a purple bodysuit with wild pink and purple wings of feathers.
Proudly, she waved the flag of the country while parading through Port of Spain.
Taking to the mic, she rapped –
"Trinidad my country, the greatest carnival of all time. I'm reppen' that red, that white, that black / I'm reppin' my real flag."
However, she did more than just parade around.
She gifted the crowd at one point with a performance of her new remix to Machel Montano and Destra's "Shake the Place".
Fans were ecstatic, singing along with her.
The Queen is back in action!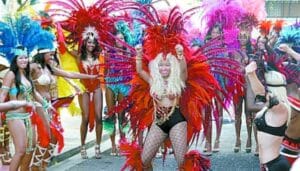 Want more on Nicki Minaj… hit us up.
Hip Hop News Uncensored. It's the Leader in Hip Hop content on YouTube!