Will Smith Speaks After Months Of Reflecting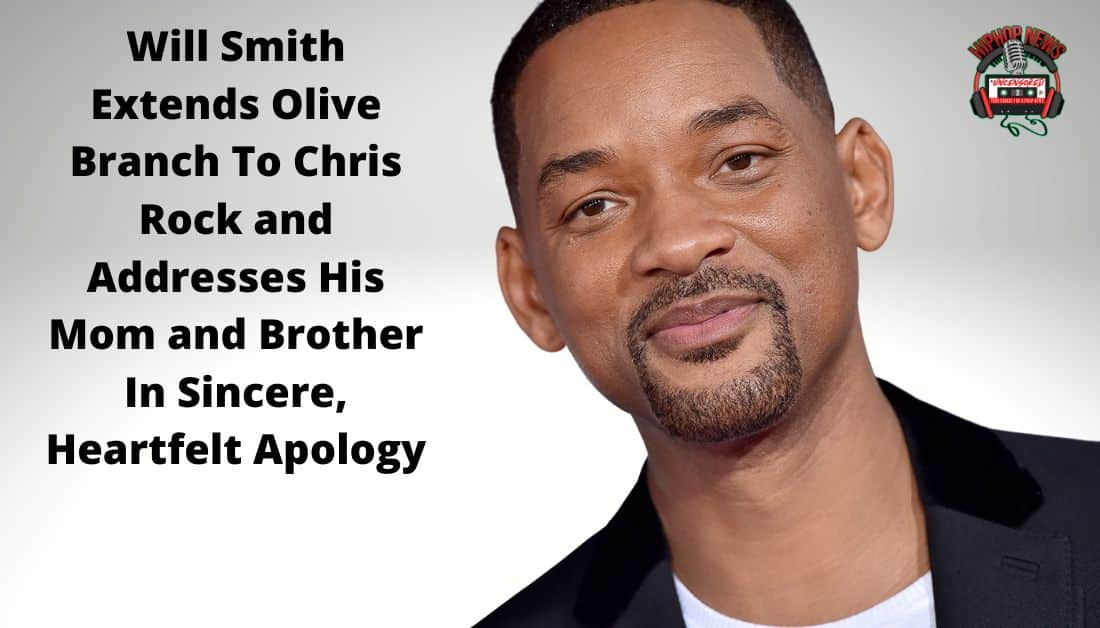 Will Smith apologizes to Chris Rock yet again. This marks the third apology Smith has offered since the Academy Awards incident.
Will Smith Apologizes To Chris Rock, His Mom and Family, and Others
Will Smith apologizes yet again to comedian Chris Rock.
It's been three months since the incident between the two megastars happened at the Academy Awards earlier this year.
Since then, Will took a hit careerwise and resigned from the Academy Awards.
Additionally, the Academy banned him from attending the Oscars for the next 10 years.
After the slap that was heard 'round the world, Smith has had some time to process what happened.
And he's ready to talk.
In a sincere, heartfelt video post on YouTube and social media, the King Richard actor addressed multiple questions.
Capturing his Instagram post with the words… it's been a minute, Smith was deeply remorseful and laid it all out.
Starting out, the statement reads…-
"Over the last few months, Ive been doing a lot of thinking and personal work. You asked a lot of fair questions that I wanted to take some time to answer…"
At that point, Will took a seat in front of the camera.
Answering the first question, which was why he did not apologize to Rock during his acceptance speech, he offered –
"I was fogged out by that point. It's all fuzzy. I've reached out to Chris and the message that came back is that he's not ready to talk."
Along with Chirs, Smith also sent out specific apologies to Chris' mom and his brother, Tony Rock.
"I saw an interview that his mother did. That's one of the things about that moment I didn't realize, I wasn't thinking, but how many people got hurt in that moment."
Speaking of Tony Rock, he said –
"We had a great relationship, Tony Rock was my man and this is probably irreparable."
Answering further questions, Will Smith says he did not react to Rock because of his wife, Jada Pinkett-Smith's rolling her eyes.
Instead, he says he reacted based on his relationship with Chris himself.
Also receiving formal apologies were his wife, their children, and his fellow Academy Award nominees.
Adding to his comments, he stated –
"I'm not going to try to unpack all of that right now, but I can say to all of you, there is no part of me that thinks that was the right way to behave in that moment. There's no part of me that thinks that is the optimal way to handle a feeling of disrespect or insults."
Concluding his statement, Smith reiterated –
"There's no part of me that thinks that is the optimal way to handle a feeling of disrespect or insults. Disappointing people is my central trauma, I hate when I let people down so it hurts."
And finally, directing his message directly to his supporters, he stands committed to 'putting light and lover and joy into the world" –
"If you hang on I promise we'll be able to be friends again,"
His words came across as honest and genuine, check it out –
Everyone concerned sure hopes that these two great guys can find their way to each other in peace.
Want more stories on Will Smith, Jada Pinkett-Smith, and Chris Rock hit us up.
Hip Hop News Uncensored. It's the Leader in Hip Hop content on YouTube!