Will Smith Leads Best Selling Hip Hop Memoirs On Amazon!!!!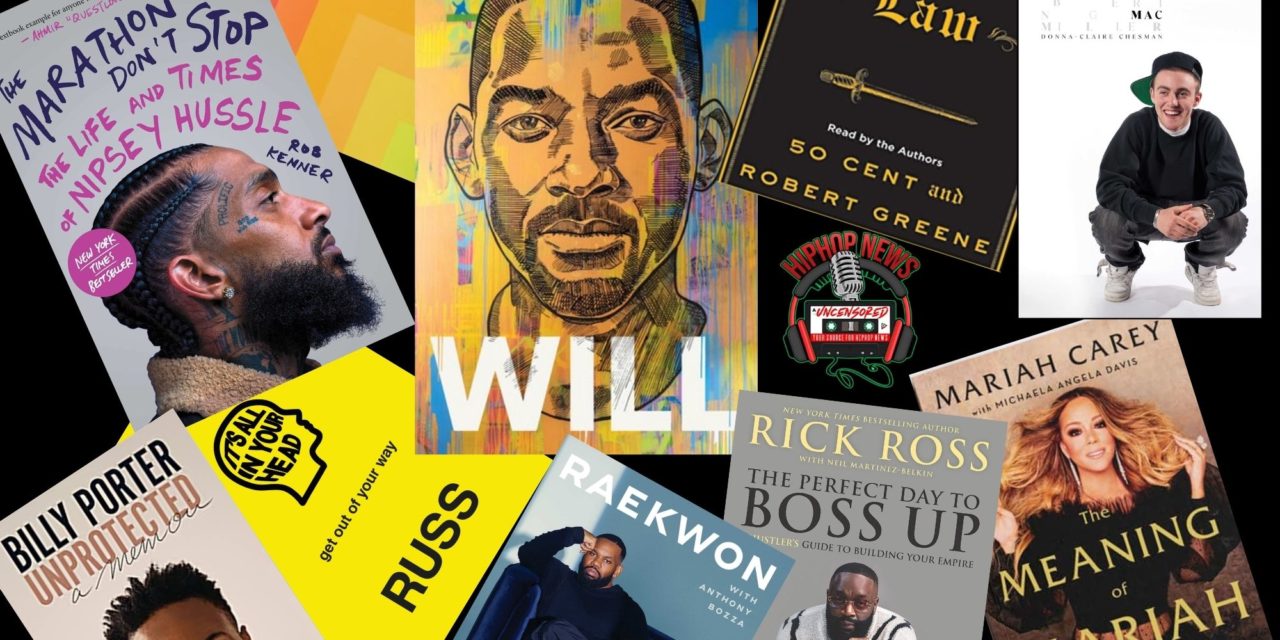 Will Smith leads the list of the best-selling Hip Hop Biographies. See who else is on the list.
Will Smith Sits Atop The Best Selling Hip Hop Biography's List On Amazon
According to Amazon, these are the best-selling Rap and Hip Hop Musician biographies.
Available right now in hardcover, paperback, kindle audio CD, and/or audiobook, these are the top sellers.
Check them out –
#1 – WILL
"It's the best memoir I've ever read." – Oprah Winfrey
Subject: 53-year-old Actor, Rapper, and Film Producer WILL SMITH (real name Willard Carroll Smith, Jr.)
Author: Will Smith (with Mark Manson)
Publisher: Penguin Press on November 9, 2021
Print Page Count: 432 pages
#2 – THE PERFECT DAY TO BOSS UP: A Hustler's Guide Building Your Empire
"It doesn't matter what's going on. Even the most dire situation is just another opportunity to boss up." – Rick Ross
Subject: 45-year-old Rapper and Record Executive RICK ROSS (real name William Leonard Roberts, II)
Author: Rick Ross (with Neil Martine-Belkin)
Published by Hanover Square Press on September 7, 2021
Print Page Count: 256 pages
#3 – IT'S ALL IN YOUR HEAD (Get out of your way)
"An inspirational book by self-made musical superstar, Russ, reminding you that it starts with YOU, to believe in yourself and get out of your own way."
Subject: 27-year-old Rapper, Songwriter and Producer RUSS (real name Russell James Vitale)
Author: Russ
Published by Harper Design on November 12, 2019
Print Page Count: 160 pages
Audio Length: 1 hr 25 min (Harper Audio)
#4 – F*UCK IT, I'LL START TOMORROW (A True Story)
"…is not about losing weight-it's about being and feeling excellent regardless of your size or shape. It's about living f*cking healthy, period."
Subject: 38-year old author, rapper, artist, and chef ACTION BRONSON (real name Ariyan Arslani)
Author: Action Bronson
Published by Harry N. Abrams (elementary level) on April 20, 2021
Print Page Count: 184 pages
#5 – THE 50TH LAW
"…this deeply inspirational book is perfect for entrepreneurs…"
Subject: 46-year-old Rapper, Actor and Entrepreneur 50 CENT (real name Curtis James Jackson, III)
Author: 50 Cent (with Robert Greene)
Published by Harper Audio on September 8, 2009
Audio Length: 8 hrs 16 min
Kindle Edition: 304 pages (Armistad)
#6 – FROM STAIRCASE TO STAGE: The Story of Raekwon and The Wu-Tang Clan
"there are rappers who everyone loves, and there are rappers who rappers love, and Corey Woods aka Raekwon the Chef is one of the few who is both."
Subject: 53-year-old chef turned rapper RAEKWON (real name Corey Woods)
Author: Raekwon (with Anthony Bozza)
Published by Simon & Schuster Audio on November 30, 2021
Print Page Count: 320 pages (Gallery Books)
Audio Length: 11 hrs 38 min
#7 – THE MARATHON DON'T STOP: The Life and Times of Nipsey Hussle
'Beautiful tribute to a legendary artist." – Quincy Jones
Subject: Rapper NIPSEY HUSSLE (real name Ermias Asghedom) who was tragically shot down at the age of 33
Author: Rob Kenner (narrator Landon Woodson)
Published by Simon & Schuster Audio on March 23, 2021
Print Page Count: 448 pages (Atria Books)
Audio Length: 12 hours
#8 – THE MEANING OF MARIAH CAREY
"…composed of my memories, my mishaps, my strugges, my suvivals, and my songs. Unfiltered." – Mariah Carey
Subject: 52-year-old Singer, Songwriter, Actress, and Record Producer MARIAH CAREY
Author: Mariah Carey (with Michaela Angela Davis)
Published by Andy Cohen Books on September 29, 2020
Print Page Count: 368 pages
#9 – UNPROTECTED: A Memoir
A powerful and revealing autobiography about race, sexuality, art, and healing.
Subject: 52-year-old Actor, Playwright, Director, and Recording Artist BILLY PORTER
Author: Billy Porter
Published by Harry N. Abrams on October 19, 202
Print Page Count: 288 pages
#10 – THE BOOK OF MAC: Remembering Mac Miller
"I want people to remember his humanity as they're listening to his music, to remember how much bravery and courage it takes to be that honest…" – musician Kehlani
Subject: Rapper and Record Producer MAC MILLER (real name Malcolm James McCormick) who died at the age of 26
Author: Donna Claire Chesman
Published by Permuted Press on October 26, 2021
Print Page Count: 288 pages
So there you have it, Will Smith accomplished yet another feat.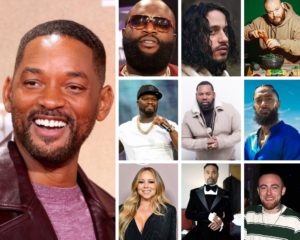 Have you read any of these books?
You can pick up one of these top 10 Hip Hop memoirs, and many others on Amazon right now.
Hip Hop News Uncensored. It's the Leader in Hip Hop Content on YouTube!