Afrika Bambaataa. Is the foundation of hip hop gay?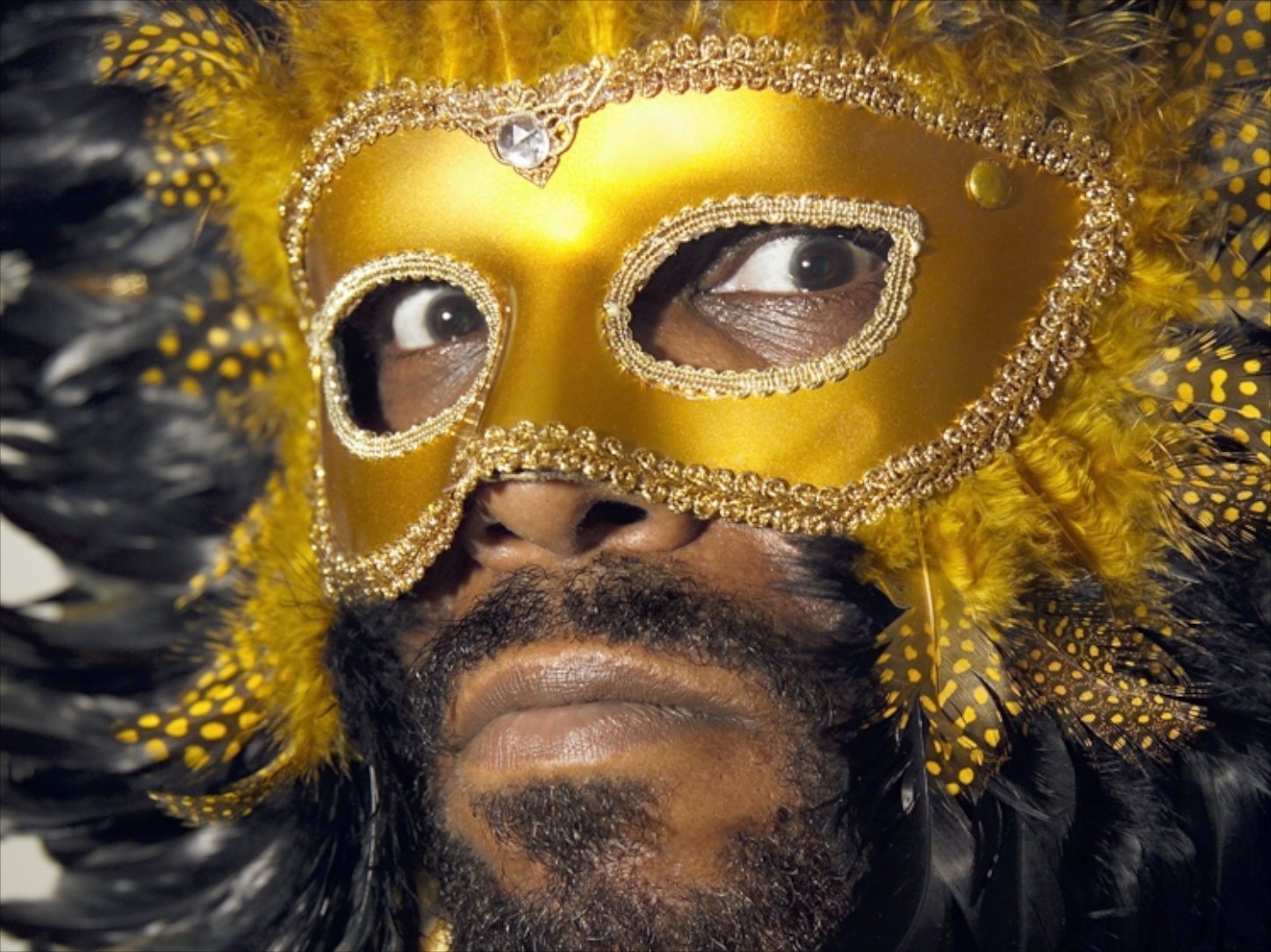 Afrika Bambaataa. Is the foundation of hip hop gay?
After a brief heightening of pedophilia accusations, Afrika Bambaata's name is once again trending in the as of late in the YouTube world. There's been an increasing level of conversation regarding the "Founder of Hip Hop", Afrika Bambaataa a/k/a Kevin Donovan. What is the reason? Alleged same sex pedophilia. Who's been going in the hardest? Former Zulu Nation Member, Hasaan "Poppy" Campbell. Since coming forward, Campbell has become a staunch and ardent supporter to ending pedophilia of all forms, both same and opposite sex. As we all should.
According to Campbell, a number of members of the Zulu Nation were somewhat, "initiated" into the world of hip hop through a near ritualization of a number of gay activities, one including fellacio given by "Bam" a/k/a Afrika Bambaataa himself. The rappers that were allegedly initiated into the Zulu Nation included, Q-Tip, Baby Bam of the Jungle Brothers, Queen Latifah and others. Oddly enough, each of the previously named have been continuously plagued with gay rumors.
These rumors are brought more into question after Kid Creole a/k/a Nathaniel Glover, one of the founding members of the Furious Five was charged with murder after allegedly stabbing a man three times to the chest and one knife wound to the head. Allegedly the incident occurred after receiving a homophobic slur in August of 2017. Glover was arrested and charged after admitting to the incident to New York Police.
Since coming forward, Campbell has become a staunch and ardent supporter to ending pedophilia. Below is a blog post by gay rights, hip hop activist, Khalil Amani.
Afrika Bambaataa—Gay—and Date-Raping?
By Khalil Amani
As dirty as a Project hallway—as stench-filled as the New York subway system—as pissy as a dead-end alley where all manner of licentiousness goes down—some rumors find legs and walk their way right into our lives, whether we like it or not! Such is the rumor that I've been hearing regarding one of hip-hop's iconic figures for over three years.
If you've lived any kind of life, you just might have a skeleton or two in your closet. (I know I used to until I wrote a book and aired myself out. And no, it wasn't that I had gay relations). The Good Book says, "For there is nothing hid, which shall not be manifested; neither was any thing kept secret, but that it should come abroad."
I'll probably lose what little hip-hop and Twitter followers I have for this one, but its high-time someone had the courage to bring one of hip-hop's iconic figures out of the closet. It's just effin' time hip-hop came to terms with its gayness.
The grapevine—the wire—gossip—hood-speak has been whispering about Afrika Bambaataa over the years—saying that (allegedly) he is gay and likes young guys/teenage boys. Niggas in New York say its true, but have kept that ish under raps (no pun intended) for the sake of rap music. Hip-hop is in denial and has been in denial for over 30-years!
From the early days as a leader in the Black Spades gang and the Zulu Nation—it was well-known that (allegedly) Afrika Bambaataa liked guys. (If it's a lie, then the hood is lying on him! I ain't making this stuff up to shit on the man.) I'm just a lowly blogger with a scoop. Yes! Niggas in New York have been mumbling under their breath about Bambaataa's proclivities for shagging dudes, but because of whom he is to hip-hop—has given him a pass and "let sleeping dogs lie." Bambaataa's influence on hip-hop, pop culture coupled with his known street-fighting game has kept the hood from airing him out.
Hip-hop/rap has been hell on gays (lyrically speaking); never wanting the world to know that one of its founders is gayer than a muthafucka! The very mention of homosexuality ruffles these rap niggas' panties, but its founder is gay? As the saying goes, "Those who protest most are most suspect!" Perhaps that's why hip-hop is so homophobic? Hip-hop has something to hide—and that is that the streets are whispering that its founder is one of those gay dudes!
Now comes the most damning rumor. That is, Mr. Bambaataa was recently stabbed! Why? From what the streets are saying, he (allegedly) pulled a "Rick Ross"—slipped some kind of date-rape drug in another man's drink, which caused this dude to pass out. When this dude woke up, he found  on bended knee, giving him oral copulation—performing fellatio—sucking the young man's dick! This cat put that steel blade to Bambaataa I'm being told.
More disturbing than Bambaataa being secretly gay is the rumor that he's going around date-raping niggas! The fuck has happened to hip-hop?
Could this be the scandal that brings down hip-hop's homophobic house? That its founder is gay? That hip-hop has been perpetratin' a fraud! Talkin' that rough, rugged and raw heterosexual ish while taking it up the anus?
My (New York) sources are reliable as fuck! (And a good reporter never gives up his sources and connects, so don't ask me!) The streets talk and have been talking about Afrika Bambaataa being gay. To some, this is old news, but for the wide world of hip-hop, this is jaw-dropping. I've had Intel on Bambaataa (allegedly) being gay for three years now, but this latest hood news of him being knifed for sucking a dude off without his consent is more than I can keep under raps. It took some deep, conscious thought to put this blog out, but I know, sooner or later it's all gonna come out. It's time for Afrika Bambaataa to step up to the plate and deliver the goods. Tell the (hip-hop) world that you're gay and tell the (hip-hop) world to finally let go of its homophobia. For verily I say unto you; hip-hop is on the verge of a new era.
On everything! I HOPE that I'm wrong as fuck!
(Back to Hip Hop News Uncensored.)
Afrika Bambaataa Alleged Homosexuality Further Affirmed By Lord Jamar
This is a video on Vlad TV where Brand Nubian Member, Lord Jamar, somewhat affirms the Afrika Bambaataa possible homosexuality talk. The interview briefly touches the same sex pedophilia rumors against Bambaataa.
Not as important as the possible homosexuality of Bambaataa, are the rumored gay initiation rites led by an alleged same sex pedophile. Afrika Bambaataa. If the commonly known "Father of Hip Hop" made homosexual acts a part of breaking into the hip hop game, we can safely assume that the acts became part of the culture. All of which infers to the hypermasculinity in hip hop. In the 44th year anniversary of hip hop, this prompts the question, "is the foundation of hip hop gay?". You decide.
For more Hip Hop News and Throwbacks, check us out at https://hiphopun.com.