SUV in Deadly Shootout With Police Registered to Rapper YG!!!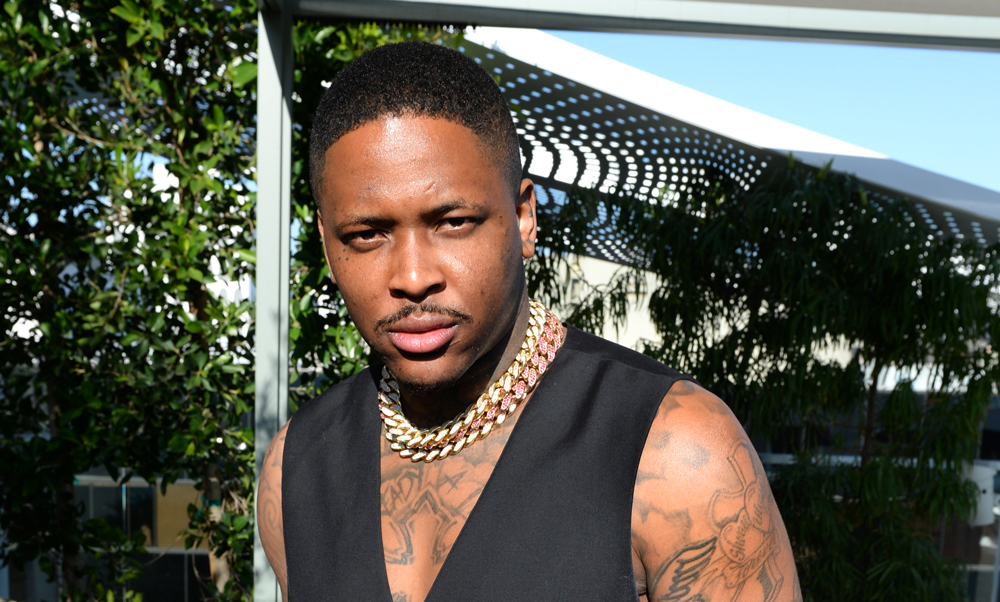 A High Speed Chase with YG SUV in the LA Streets Turns into Police Shoot Out
An SUV owned by Rapper YG was involved in a high speed chase and shootout with the Los Angeles Police Department.
The LAPD was called on July 3, 2019 around 11:20 p.m. in the 400 block of West Spruce Street to apprehend a DUI suspect in Compton. Initially, the police tried to pull over an SUV that was driving recklessly. Instead, the officers ended up responding to a deputy-involved shooting.  A 60-year old man in the path of flying bullets was shot dead at the scene. According to Lt. Derrick Alfred, the deceased was an innocent bystander caught in the crossfire. After the shootout, a high-speed chase ensued through the streets of Compton, finally coming to an end in Inglewood. But not before more shots were fired during the chase.
An Occupant of the SUV owned by YG Opens Fire with a High-Power Assault Rifle
According to the Los Angeles Times, Police stated that an occupant from the YG-owned vehicle fired on officers using a high-power assault rifle.  Cops returned fire immediately. Though a helicopter was targeted, it was not struck.  The SUV occupant did, however, riddle a patrol car with bullets.  An unnamed deputy was shot, treated and released with minor injuries from his gunshot wound. Though one suspect was detained, another is still at large.
Rapper YG was the Owner of SUV in Deadly Shootout With Police
Rapper YG, whose real name is Keenon Jackson was the registered owner of the black Cadillac Escalade involved in the chase. BULLETPROOF was large on the side of the vehicle and it had "aftermarket bulletproof glass" and armor. YG's attorneys have contacted the LAPD about this incident. The 29-year-old rapper from Compton put out a statement immediately, telling TMZ…
"I was nowhere near the scene of this incident and had been in a recording studio all day in Hollywood. I was there until after midnight on the Fourth of July and didn't learn of these events until after they happened"
According to TMZ, the SUV was a company car and it was not known by YG who was driving the vehicle at the time. Do you believe him? What's going on with these rappers these days!

Check out the video above for more details.
For more Hip Hop Entertainment News, check us out at Hip Hop News Uncensored. It's the best YouTube channel for Hip Hop.