Samuel L Jackson Oscar Controversy!!!!!
Samuel L Jackson Oscar Controversy!!!!! Samuel L Jackson has been in the entertainment industry for more than 50+ years. He has starred in classic movies, one being, Do The Right Thing.
Samuel L Jackson: The Actor, The Icon, The Man!!!!!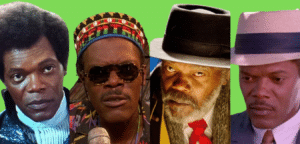 First, according to atlantablackstar.com, veteran Hollywood actor Samuel L. Jackson career spans over five decades and includes several films and iconic characters.
He has played a Brooklyn DJ in the classic film, Spike Lee's "Do The Right Thing", or a high school basketball coach determined to show his players a brighter future in "Coach Carter".
While it may be no surprise, Jackson is one of the highest-grossing stars of our time.
In all of these years, him going without an Oscar Award to this point has been a shocker to some.
Second, Speaking candidly to Britain's "The Times", ahead of him receiving an Honorary Oscar at the 2022 Governors Awards, yhe actor reflected on his career and some of those losses. He was quoted as saying jokingly,
I should have one the Oscar for my role in "Pulp Fiction" and "Jungle Fever".
When asked about the discussion surrounding the popular and lucrative "Spiderman: No Way Home" movie starring Tom Holland and Zendaya, that didn't get Jackson was quoted as saying,
All movies are valid, Some go to the cinema to be moved dearly. They should have a "Most Popular Movie" category.
Lastly, Jackson also said that most African-American actors/actresses only win an Oscar when they play a bad character.
In conclusion, Jackson  is a father, husband and an iconic actor. I am looking forward to seeing him in more movies.
For More Entertainment and  Movie News, Go To The YouTube Channel, Hip Hop News Uncensored. It's The Best Channel In Hip Hop.