Rapper Chief Keef Was Hospitalized!!!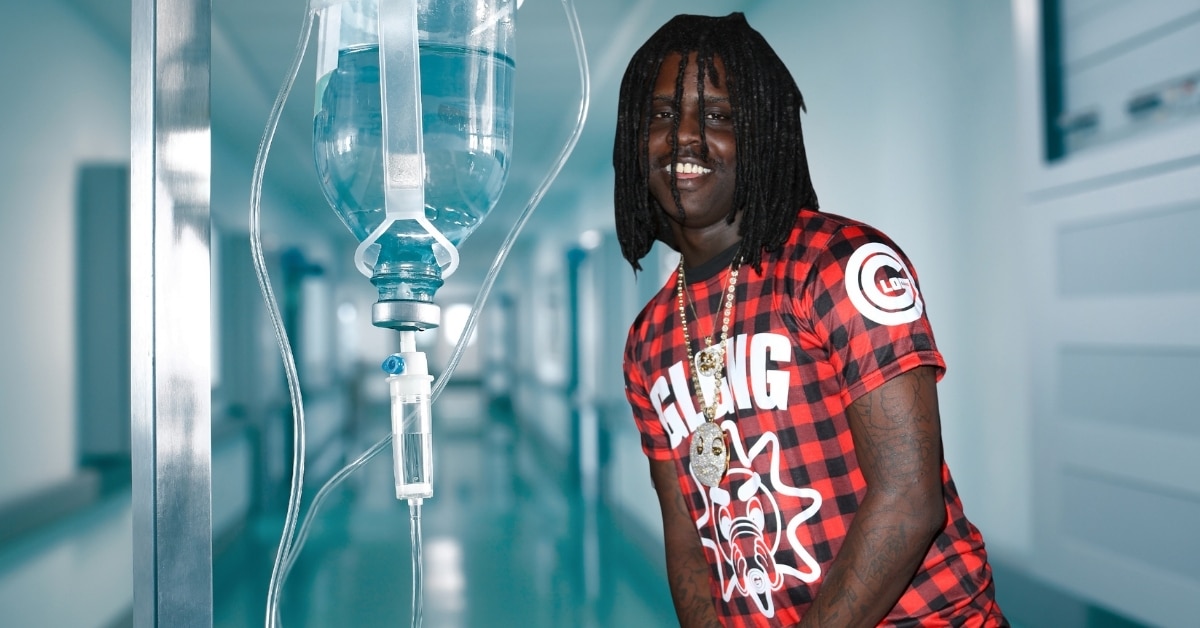 Rapper Chief Keef Hospitalized. We found out that the Chicago born rapper has some sort of illness.
What is Chief Keef suffering from?
Rapper Chief Keef was hospitalized. A photo of Chief Keef was posted on his Instagram. The photo of Chief Keef with IV in his arm was alarming. Some of the rapper's fans posted get well wishes on his social IG page.
However, we still do not know what is wrong with Chief Keef. Although, Chief Keef posted the photo he did not give an explanation. Therefore, we can only speculate. We we do know is there was another photo where Chief Keef leg appeared to be swollen. But this does not mean the two are related.
It does seem odd that Chief Keef would not give more details about his hospitalization. With that said, we will follow the story. Hopefully, we can provide more details in the future. Let's keep Chief Keef in our prayers.
Keep in mind, any trip to the hospital can be very serious. In addition, Chief Keef must have been really sick in order to seek treatment.
On a good note, Chief is planning a collaboration with Mike Will Made It soon, as reported by Revolt. Now, that news should give his fans something to be happy about.
Check out the video above for more details.
For more Hip Hop Entertainment News check us out at Hip Hop News Uncensored. It's the best YouTube channel for Hip Hop.