Tink Feeling 'Goofy' In New Visual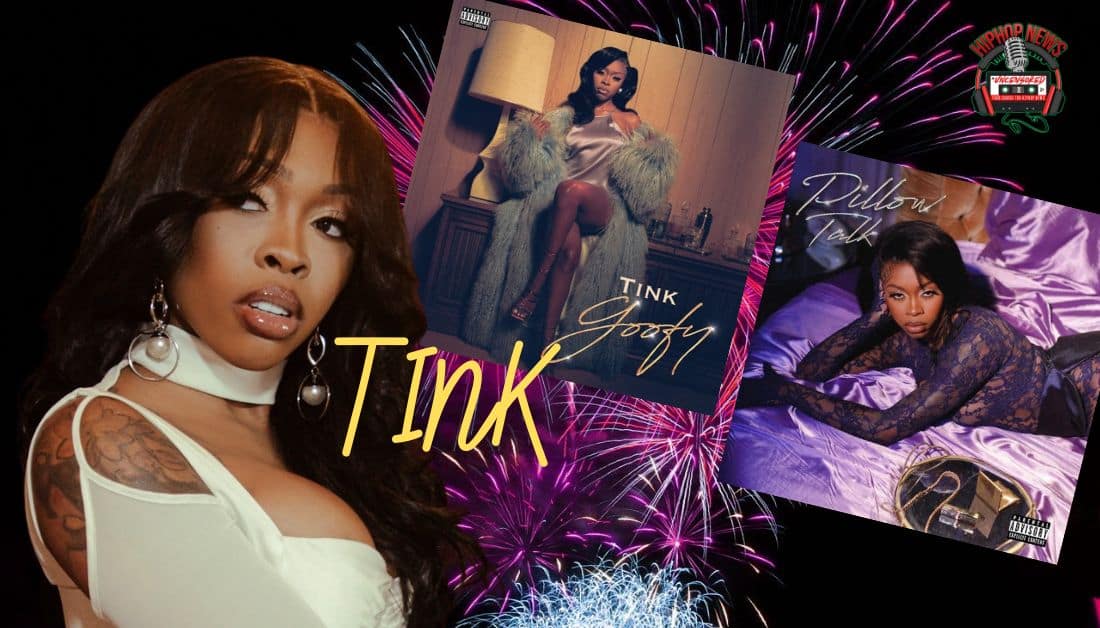 Tink releases her new music video for her single Goofy. And fans are into the vibe she's dishing out with her consistent storytelling.
Tink Feeling Goofy, Stupid, and Foolish In New Song
Tink drops a new visual for the track, Goofy.
The track is the latest release from her upcoming third studio album, Pillow Talk.
This one follows the 27-year-old rapper/singer/songwriter (real name Trinity Laure'Ale Home) feature with 2-Chainz' Cater.
Both singles are expected to be on the Treat Me Like Somebody artists' Pillowtalk album.
Her sophomore album was Heat Of The Moment last year.
Speaking on this latest project, Tink says –
"Filming the video was a dope experience. I shot it in my hometown, Chicago. And my main goal was to keep it all the way 100. In the video, you'll see me going through some real shit. Being cheated on, being left at the doctor's office pregnant and alone…it's just very real and raw. The video is a peek into what many of us go through in our relationships…that's why I love it so much. It's honest."
Executive produced by Hitmaka, Pillowtalk is due out on August 19th.
And the new song has added flavor to 702's hit song, Get It Together.
And why is Tink feeling goofy in this one?
Because she is foolishly in love and 'dickmatized' by her lover, who doesn't return the sentiment.
And while she knows the relationship is toxic to her, she just can't seem to pull herself away from it.
Adding to her statement about this song, she says –
"Many of these songs were written solely by me, I'm still pushing my pen. Hitmaka and I put a lot into this. This album indeed feels like you are laying in your bed talking to your guy or girl. It's a very sexy, soft mood."
You can see the video below, but first, check out the chorus of the lyrics –
[Chorus]
I guess it's different 'cause that d*ck got me goofy
Halfway past stupid
And this fool got me foolish
What the f*ck am I doin'?
I guess that d*ck got me goofy
Halfway past stupid
I'm so f*ckin' ruined and there ain't nothin' I'm doin' about it
Now watch the official music video for Tink's Goofy for yourself right now –
Hip Hop News Uncensored. It's the Leader in Hip Hop content on YouTube!