Jay-Z and Ye Go Platinum With 'Ni**as In Paris'!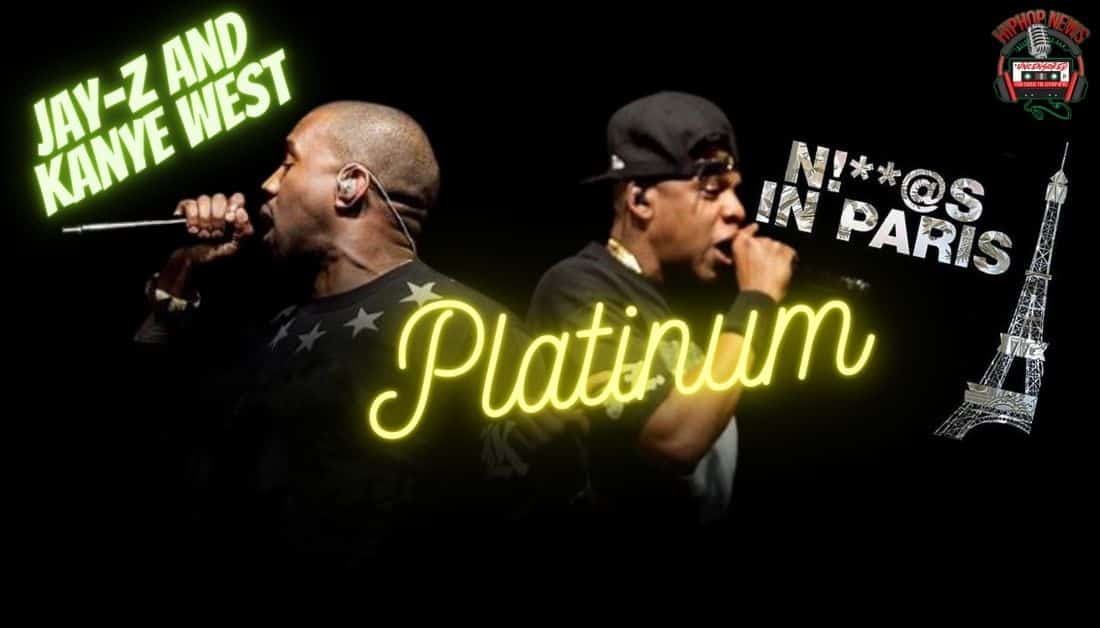 Jay-Z and Ye are still making waves with their hit song, 'Ni**as In Paris'. The efforts of this dynamic duo just went platinum!
Jay-Z and Ye Got A Diamond Record On Their Hands
Jay-Z and Kanye West's "N***as in Paris" is one of the most iconic songs of the 21st century. The song not only solidified the duo's dominance in the rap game but also became a certified platinum hit.  Let's take a closer look at what made their Parisian success possible.
Jay-Z and Ye Still Making Waves
In 2011, Jay-Z and Kanye West embarked on their "Watch the Throne" tour. While in Paris, they were inspired by the city's energy and vibrant culture. The duo was so enamored with the city that they decided to create a song that paid homage to their experiences in Paris.
The result was "N***as in Paris," a song that captures the essence of the city's nightlife and fashion culture. The song's heavy bass and catchy beat make it impossible not to dance along to. The accompanying music video features clips of the duo performing the song in front of a sold-out Parisian crowd, which further cemented their connection with the city.
Ooh La La! The Secret to Jay-Z and Kanye's Parisian Success!
One of the reasons for Jay-Z and Kanye's Parisian success is their ability to immerse themselves in the culture. From sampling French electronic music to collaborating with French artist Mr. Brainwash, the duo embraced the city's art and music scene.
Another factor that contributed to their success was the unique energy of Paris. The city's fashion, architecture, and nightlife scene all had an impact on the duo's creative output. The song's lyrics even reference their love for Parisian fashion with the line "What's Gucci my n***a?"
Ultimately, Jay-Z and Kanye captured the essence of the city and turn it into a hit song.
Parisian Success: Jay-Z and Kanye's Platinum Hit!
Check out the official music video for the hit song now –
In conclusion, "N***as in Paris" is more than just a catchy song. It is a testament to the power of cultural immersion and inspiration. Jay-Z and Kanye's Parisian success is a reminder that sometimes the best ideas come from unexpected places. So, the next time you find yourself in a new city or culture, take a page out of their book and see where it takes you. Who knows, you might just create the next platinum hit!
Want more on Jay and Ye… hit us up!
Hip Hop News Uncensored. It's the Leader in Hip Hop content on YouTube!