Marshmello and Juice Wrld Collab 'Bye Bye'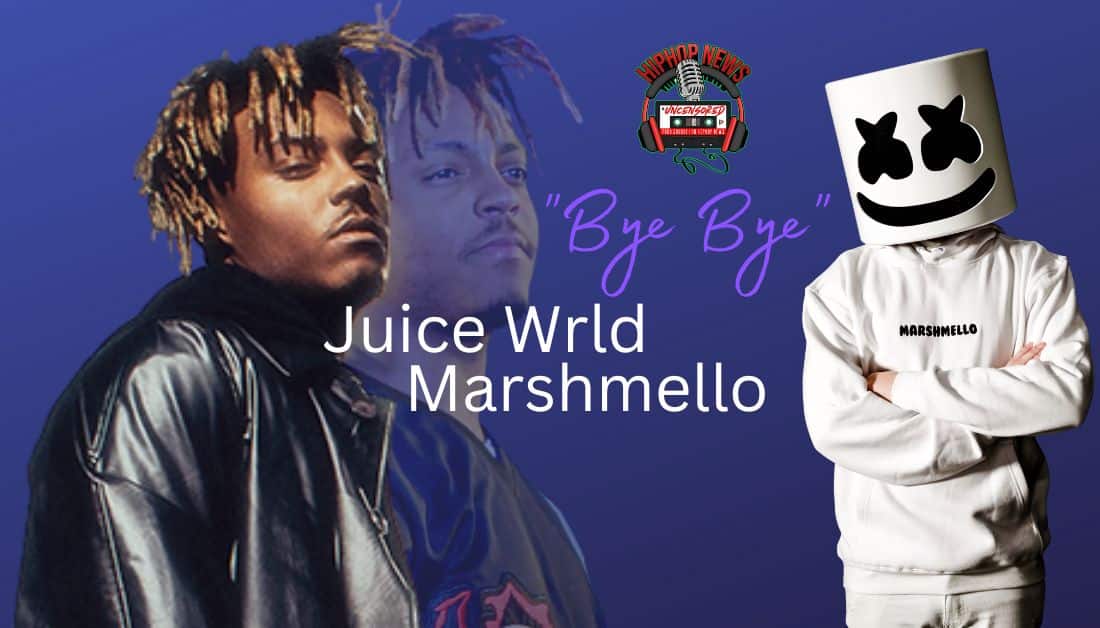 Marshmello and Juice Wrld featured in the new video for the single Bye Bye. This is the first song the two worked on together.
Marshmello and Juice Wrld Bye Bye Visual
Marshmello and Juice Wrld video drops for the song Bye Bye.
The collaboration is one of many in the vault of the record producer and Juice Wrld – real name Jarad Anthony Higgins.
Higgins passed away in 2019 at the age of 21 after an accidental drug-induced seizure.
However, this song (released posthumously) is a testament to the talent of the late rapper/singer/songwriter.
You can see the video below.
Upon posting the vid to his YouTube channel, Marshmello said this –
"I can't wait for the world to hear all the music we made together. Your legacy will live forever…"
The trippy music video follows two other collaborations between these two, Come and Go and Hate The Other Side.
Mello reveals that the duo recorded multiple songs together, at least eight.
While he certainly could have changed some of the recordings they've done, he vows he will not do that –
"My main thing with everything that me & Juice did is I'm keeping it the same way it was when he was alive… I'm not changing it, I'm not remixing it, or adding stuff, I'm keeping it the same way. What we both agreed on in the studio, that's what's going to come out."
As for this new track that's making the rounds, Mello says he made this song the first night that he met Juice –
"I was already such a big fan of his and being able to work with him and make music with him was an absolute honor. With this song, I intended to keep it exactly the way we made it that night."
Check out the official music video for Marshmellow and Juice Wrld's Bye Bye right now –
Want more stories on Juice Wrld … hit us up.
Hip Hop News Uncensored. It's the Leader in Hip Hop content on YouTube!