Fivio Foreign Nabs Chloe Bailey, KayCyy On 'Hello'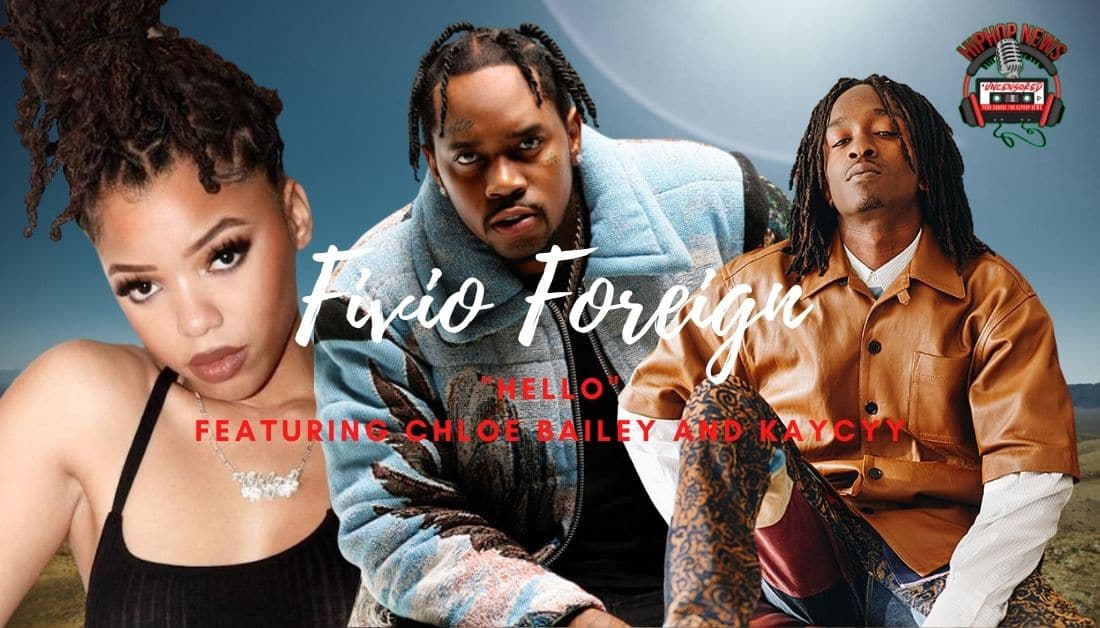 Fivio Foreign is pleasing fans with a new visual for his song,
Hello
off his debut studio album. And it features Chloe Bailey and KayCyy, what an unexpected surprise to fans.
Fivio Foreign Says 'Hello' to Fans With New Collaboration With Chloe Bailey and KayCyy
Fivio Foreign's much-hyped debut album, B.I.B.L.E. dropped on April 8th.
And the rapper surprised fans by releasing another single from the project, 'Hello'.
Not only is Chloe Bailey on hand as a featured artist, but Fivio also got KayCyy on the track.
Fans couldn't be happier with the release, as the vid has already been viewed nearly 200,000 times on YouTube.
Fivio predicted that his upcoming debut studio album B.I.B.L.E. would go viral.
Already, two singles have emerged from the project with much success.
First, it was City Of Gods, a collaboration with Alicia Keys and Kanye West.
After that drop, he hit us with Magic City with Quavo.
Now the 32-year-old rapper (real name Maxie Lee Ryles III) is giving fans a sneak peek at some other gems to be found on the album.
While the trio is delivering fierce lyrics on a drill beat, the addictive tone has fans raving.
You can see the video below, but first…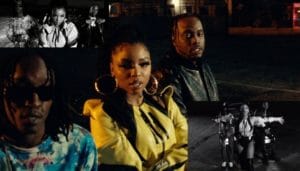 Check Out This Verse In Which Fivio Does Solo
"Whethеr you knew it or whether you know it
I need you with me and it's hard not to show it
I move like a demon and talk like a poet
And if you ain't goin', it's no one to go with
I'm movin' with confidence (I'm movin' with confidence)
I'm never hesitant (Nah, look)
You got the perfect lil' body and measurements
Know I'm a gangsta but I get affectionate
I got buttons, you don't know that you pressin' it
And I wanna take you and show you my residence
We be outside, we gon' move like the president
I wanna record you and show you the evidence
When you get with me (When you get with me)
Everybody gon' know you (Everybody gon' know you), uh
We can go viral (We can go viral)
Or we can go global (Uh)
Most of her exes is local, and most of them niggas is scared to approach you
I take you too hot, they can't touch you or hurt you
I take you too far, they can't reach you or curse you, I
got too much money, I Dior bag purse you
Yeah, I know it's worth it (I know it's worth it, yeah, uh)
I don't know how you be lookin' so perfect
I don't even think that you do it on purpose"
Check out the official music video for Hello right now –
B.I.B.L.E. which is an acronym for Basic Instructions Before Leaving Earth was dropped on April 8th.
Want more stories on Fivio Foreign and Chloe Bailey, check us out.
Hip Hop News Uncensored. It's the Leader in Hip Hop content on YouTube!