Metro Boomin Defends Gunna And Young Thug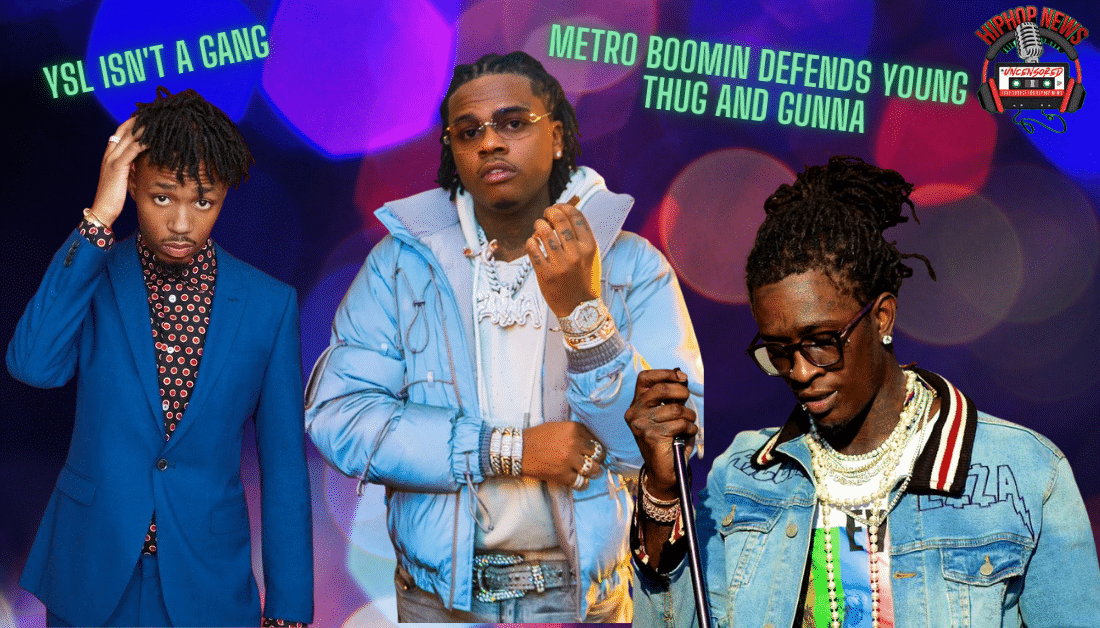 Metro Boomin Defends Gunna And Young Thug. As previously reported, Gunna and Thug are among those facing RICO charges. Well, hit producer Metro Boomin is coming to their defense.
YSL Isn't A Gang
Metro Boomin Defends Gunna And Young Thug. It's no secret the YSL crew is facing heaving charges.
It's possible these young men could face up to 60 years in prison. Of course, it's a sensitive topic.
Unfortunately, some social media users make light of the situation. They're saying things like why make it out of the hood, but still, live the street life?
On the contrary, many people stand with Thug, Gunna, and YSL.
Namely, super producer Metro. Recently, it was announced that these rappers' lyrics were being used against them.
The hitmaker got some things off his chest via Twitter regarding the whole debacle.
"Using song lyrics to indict niggas is lame af and a joke. These the same lyrics that have made billions for these corporations over the past decade. I'm waiting now to see who gon step up and use those same resources now that the coin has turned…."
He follows up with a question about 2Pac.
"Or y'all jus gon turn the other way and leave niggas how Interscope did Pac in 95??"
Next, Metro confirms that Young Slime Life isn't a gang.
"YSL is not a gang and never been a gang fool, YSL is a registered LLC and has provided countless jobs and opportunities for underprivileged black people and really just all people cause that's how big Thug heart is."
Big Label Money
Certainly, he's said a mouthful already. But there's more.
"I've seen first handed thousands of black people and their families lives changed for the better over the past 10 years now #they are trying to cut the head off the snake because #they see how much bigger it gets every year."
Also, he speaks on the influence of black leaders:
"They get terrified every time an iconic black leader emerges with so much influence, respect, power, and appeal so they throw some bullshit charges together to lock him up and slow the movement down. Look at American history it's been a pattern for 100+ years."
Above all, Metro drives his point home by encouraging people to uplift Gunna and Thug.
"These brothers need love, support, and prayer right now not jokes, criticism, or opinions."
Undoubtedly, Metro Boomin makes some good points. But is that enough to free these guys with a slap on the wrist?
Do you think it's unfair for music lyrics to be used against the artist?
At any rate, I guess that's why he says if Young Metro don't trust you Ima shoot you.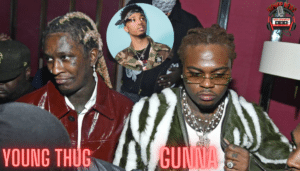 Hip Hop News Uncensored. It's the Leader in Hip Hop content on YouTube!