Doechii and SZA Team Up For 'Persuasive' Remix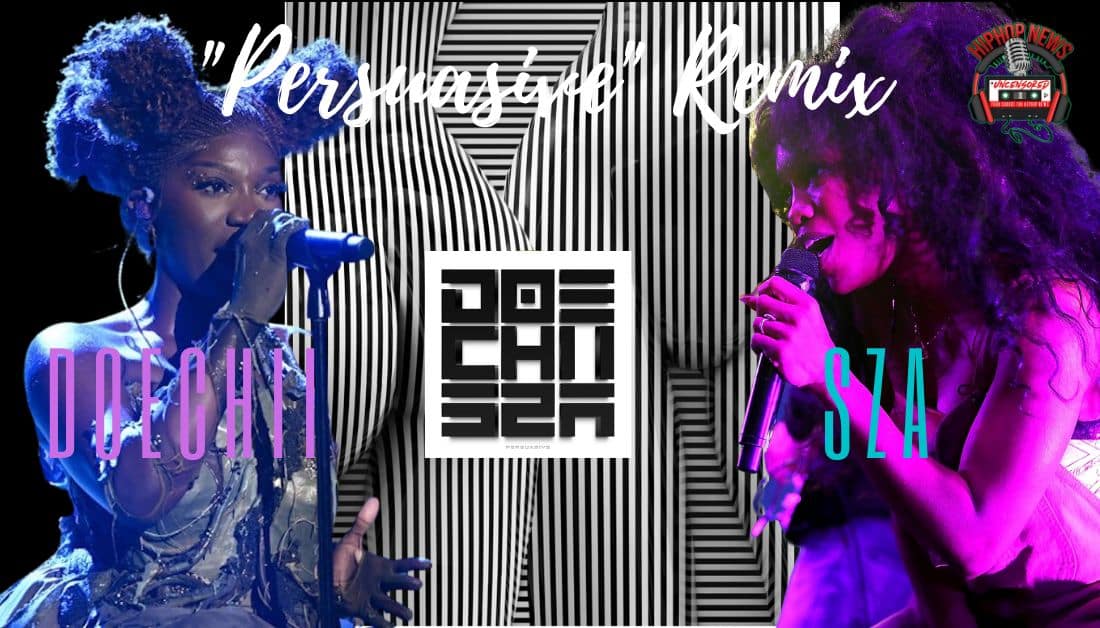 Doechii and SZA join forces in a Persuasive remix. These labelmates are shining and fans are definitely loving it.
Doechii and SZA Come Together For 'Persuasive' Remix Track
Doechii and SZA effortlessly combine their talents in the smooth, new remixed single Persuasive.
Released via Top Dawg Entertainment/Capitol Records, this project marks the first collab between these TDE labelmates.
Described as addictive, Persuasive is a poetic vibe of the perfect high.
"I created "Persuasive" to uplift people and bring communities together, so having SZA jump on the song was a perfect fit because I've always connected with others over her music. Knowing that SZA is with TDE was what originally got me most excited about being on this label, so now that we have a song together it's a full-circle moment. She really ATE! This collaboration… is everything I always imagined it to be." – Doechii
You can hear the song below, but first, check out some of the lyrics –
[Verse 1: Doechii]
Feel like the feelin' of a silk press / Feel like I feel like I got new breasts
Feel like I feel like I needed rest / Feel it's the season I should let go
And that's the reason I'ma buy more
Feel it's the season I should fly solo
I'm so sedated and she so persuasive
This isolation, so sweet you could taste it
Wake-bake in the mornin', moonlight, y'all be yawnin'
It's three in thе mornin' and I'm still performin'

[Verse 2: SZA]
How does it feel to be alive?
Let me break it down 'til it feel right
How does it feel? I'm so aligned, and it's so
Devil himself can't kill the vibe
I would hate me too, better get in line
I can't control, it's the flow, oh
It's hard, can't tell when to stop when I'm on one, oh
How does it feel?
I'll be the boss, I paid the price (Price)
Get up off my balls, I said it nice (Nice)
Get up off that wall and change your life
Take you to paradise
Listen to this duo in the lyric video for the remix version of the song Persuasive.
Fans of 23-year-old Doechii (real name Jaylah Hickmon) can expect her EP release to drop on August 5th.
Another fan favorite, the rapper hit us with another song, 'B*itch I'm Nice."
That one's got everybody talking.
Meanwhile, 32-year-old SZA (real name Salana Imani Rowe) reveals that Doja Cat will be joining her again on the single, Shirt.
While these two add to their catalogs, fans are eating it up and are eagerly awaiting more.
And we're all here for the collaborations!
Want more stories on Doechii and SZA hit us up.
Hip Hop News Uncensored. It's the Leader in Hip Hop content on YouTube!