Doechii: 'Bitch I'm Nice'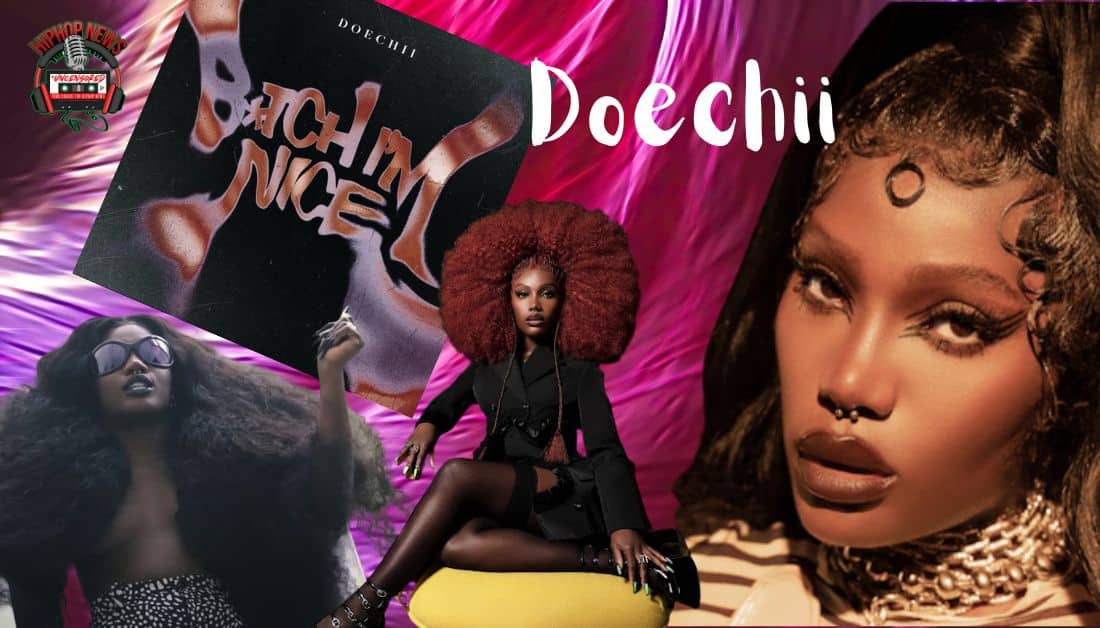 Doechii drops the single for Bitch I'm Nice. And she doesn't disappoint fans, as she leaves a lot to unpack.
She's Back: Check Out Doechii's 'Bitch I'm Nice' Visualizer
Doechii just released her hot, new visualizer for the track titled, Bitch I'm Nice.
She signed with Capitol Records and Top Dawg Entertainment in March of this year.
And as their first signed female rapper to the label, the girl has been plenty busy.
Shortly after signing with Top Dawg, the 23-year-old rapper (real name Jaylah Hickmon) hit us with her song, Persuasive.
That was her first single with the label to hit the streets.
Then, after that one, she hit us with Crazy, a video full of nudity and violence.
Additionally, she is featured on David Guetta and Afrojack's Trampoline, along with Missy Elliott and Bia.
Calling her art 'alternative hip hop', she lists Nicki Minaj as one of her influencers.
Now, she's back with another hot video.
And in this one, she unpacks a lot.
You can see it for yourself below, but first, check out the chorus of the lyrics –
[Chorus]
Bitch, I'm nice, got a bitch cleaned up right
That nigga might got racks but he ain't my type
I'm the best thing in your lifе
Know this pussy good and it purr but it still got bite
Come through, dubbin' on sight
Yeah, thеse bitches hood and they good but they ain't got stripes
I'm the biggest threat to your wife
Go back to the hood, hit a jugg and bring a knife to a fight
Now watch the official music video for Doechii's Bitch I'm Nice –
Want more stories on Doechii, hit us up.
Hip Hop News Uncensored. It's the Leader in Hip Hop content on YouTube!