Keke Palmer In 'NOPE' With Daniel Kaluuya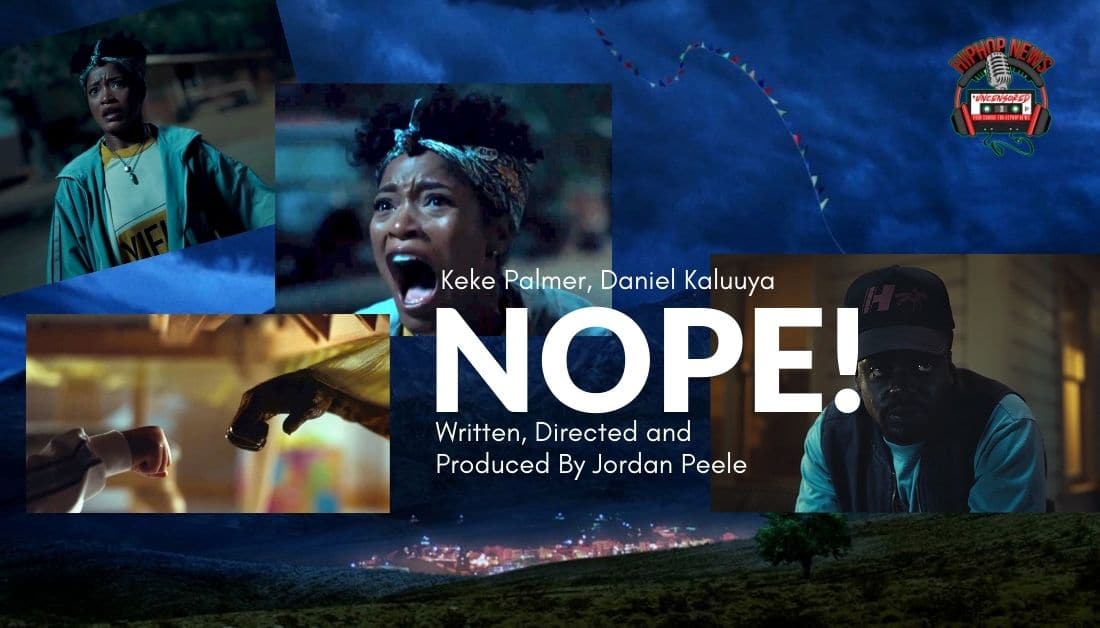 Keke Palmer, along with Daniel Kaluuya starring in the Jordan Peele movie, NOPE. And fans are in for a helluva ride with this one.
NOPE Brings Together Daniel Kaluuya and Keke Palmer
Keke Palmer coming right back with another highly anticipated movie role in NOPE.
In case you missed it, don't pass up her last phenomenal performance in Alice.
Are you ready for an original, offbeat horror movie to watch this summer?
Well, this is the one.
The epic Jordan Peele saga 'NOPE' brings Palmer together with Daniel Kaluuya.
Peele serves as writer, director, and producer of this science fiction horror film.
As you will expect from a Jordan Peele joint the trailer for this project has got people talking already.
Remember, he is always bending genres in his movies.
And he doesn't disappoint in this one, either.
At first glance, after watching the trailer, you think it's some sort of comedy.
It starts out with the backdrop of Stevie Wonder singing '…say yeah!" in the background.
But then things take a turn, and you realize there is much more to this movie than meets the eye.
As Keke Palmer contradicts '…say yeah!" lyrics with her own words…"Nah, nah, nah".
So What's 'NOPE' All About?
The original plot follows the residents of an isolated town in California.
Among them are ranch owners, James and Jill Haywood (Kaluuya and Palmer) and they witness a mysterious and abnormal event.
NOPE Brings Us A Fascinating Ensemble Cast –
Keke Palmer as Jill Haywood
Daniel Kaluuya as James Haywood
Steven Yuen as Brian
Barbie Ferreira as Danielle
Brandon Perea as Kevin
Michael Wincott as Craig
Donna Mills as Bonnie Clayton
Jennifer Lefleur as Phyllis
Andrew Patrick Ralston as Tom
Mark Casimir Dyniewicz Jr. as Fry's customer
Under Peele's banner of Monkeypaw Productions, this movie is a part of a 5-year exclusive production partnership with Universal Pictures.
Be ready when NOPE reaches theatres later this summer on July 22, 2022.
You won't want to miss this one!
Want more stories about Keke Palmer, check us out.
Hip Hop News Uncensored. It's the Leader in Hip Hop content on YouTube!