Lehla Samia Says 'Call On Me' After Yo Gotti Signing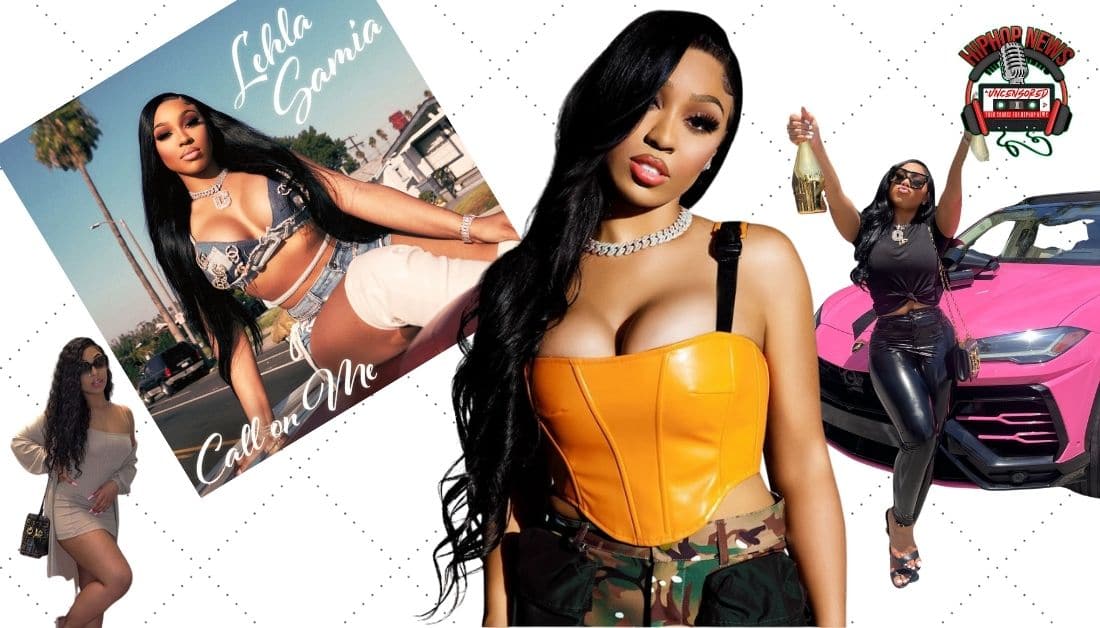 Lehla Samia drops the official music video for Call On Me. And she is clearly poised to be all over the charts with this one.
Lehla Samia Drops "Call On Me" After CMG Signing
Lehla Samia drops visual for R&B single, Call On Me.
After blowing up on social media singing covers, Samia caught the eye of Yo Gotti's CMG Records.
And they made it official, signing her as the first R&B artist to join the label.
However, that was not the only good news the singer received from CMG.
As the record label also gifted her with a diamond-encrusted necklace with the letter 'C'.
Additionally, she received a $300,000 pink Lamborghini Urus which brought her to tears.
But ain't no time for tears, time to make that money!
And to introduce her to the masses, they put out a YouTube announcement showing it all during the signing –
Samia wasted no time thanking Yo Gotti and crew, posting to Instagram –
"Only god knows how patiently I waited for this day, but shit, I did it so it's my turn and ima turn this shit all the way up🤞🏽.. thank you to my cmg family & interscope for believing in me, special thank you to @yogotti 🐐💕💕💕"
Now she is earning her spot on the label and dropping a bangin' new song.
Lehla Samia is clearly beautiful, talented and all put together.
Yeah, CMG expects to be all over the charts with this one.
Here are some of the lyrics to Lehla Samia's Call On Me –
"Oh, you're the sugar on my tongue so sweet
And that's a problem cuz I can't get away
No baby, ooohhhh
Other times I got my head in right but this fire inside of me keeps on burning for you babe
You gone have to put it out, come and put it out"

"Boy don't you know that you really turn me on I think I might be going crazy baby but I know what I'm feeling yeah"
Check out her official music video for Call On Me now –
Want more stories on Yo Gotti, check us out.
Hip Hop News Uncensored. It's the Leader in Hip Hop content on YouTube!