Kanye West Loses Cool Over Kim K?!?!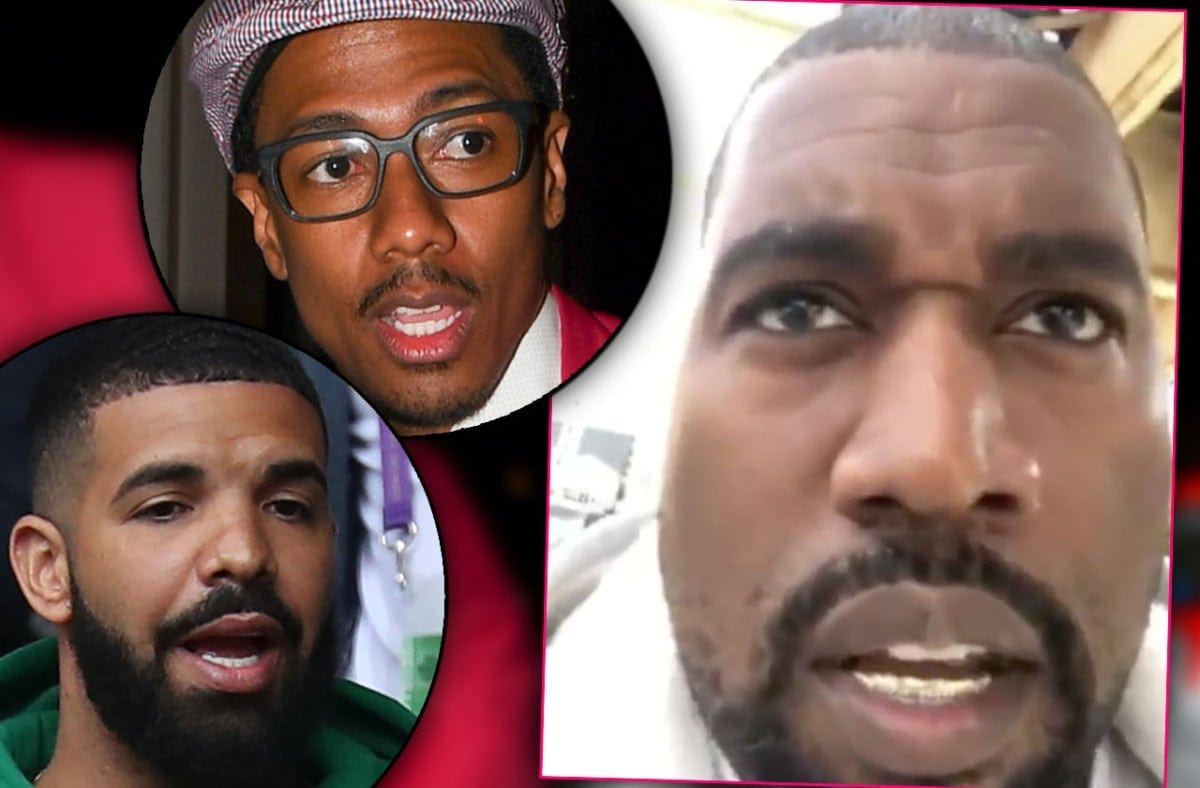 Kanye West has been known to speak his mind, especially on social media. Something caused Kanye West to lose his cool over Kim KHe went in really hard dissing Drake and Nick Cannon. West uploaded a series of Instagram videos. Apparently, West was upset because Nick is supposedly spreading rumors that Drake once hooked up with his wife Kim Kardashian West. Here is some of what West said:
" I need to express some things that don't sit right with my spirit. Now that I'm up out the sunken place I can think and I can just be 'Ye and say how I feel. First of all I want to address Nick Cannon, like, I understand that you used to date my wife, but, you know, you get in an interview an someone brings up my wife, you say 'respect that, man. I'm not speaking on that.' Don't be making no suggestions – like, nobody fucked my wife." – Kanye West
 Is Kanye having another mental break?
Apparently, West was referring to something Nick said a few weeks back that alluded to Drake hooked up with Kim. West not only attacked Nick but he went on to slam Drake:
"I told you, if I wasn't in a medicated state I would have had the thoughts and the wherewithal to say, 'Hey, Pusha, don't diss Drake on my beat,' and I spoke about that and took accountability for that. The fact there's rumors, and people saying you f**ked my wife, and you not saying nothing and you carrying it like that, that don't sit right with my spirit…" – Kanye West
So why did Kanye lose his cool over Kim K?
Although, Kim said she never hooked up with Drake it does not stop West from addressing the rumors. He also calls out model Tyson Beckford for posting pictures of Kim and making comments about her body, according to XXL magazine website. Is West having another mental break? Did West stop taking his meds? It sounds like he is wasting time with this nonsense.  A word of advice. Kanye, stay focused on your music, let that other stuff go. It's not relevant.
For more Hip Hop Entertainment News go to our YouTube channel, Hip Hop News Uncensored