Is Cardi B's Former Roommate Lying ?!!?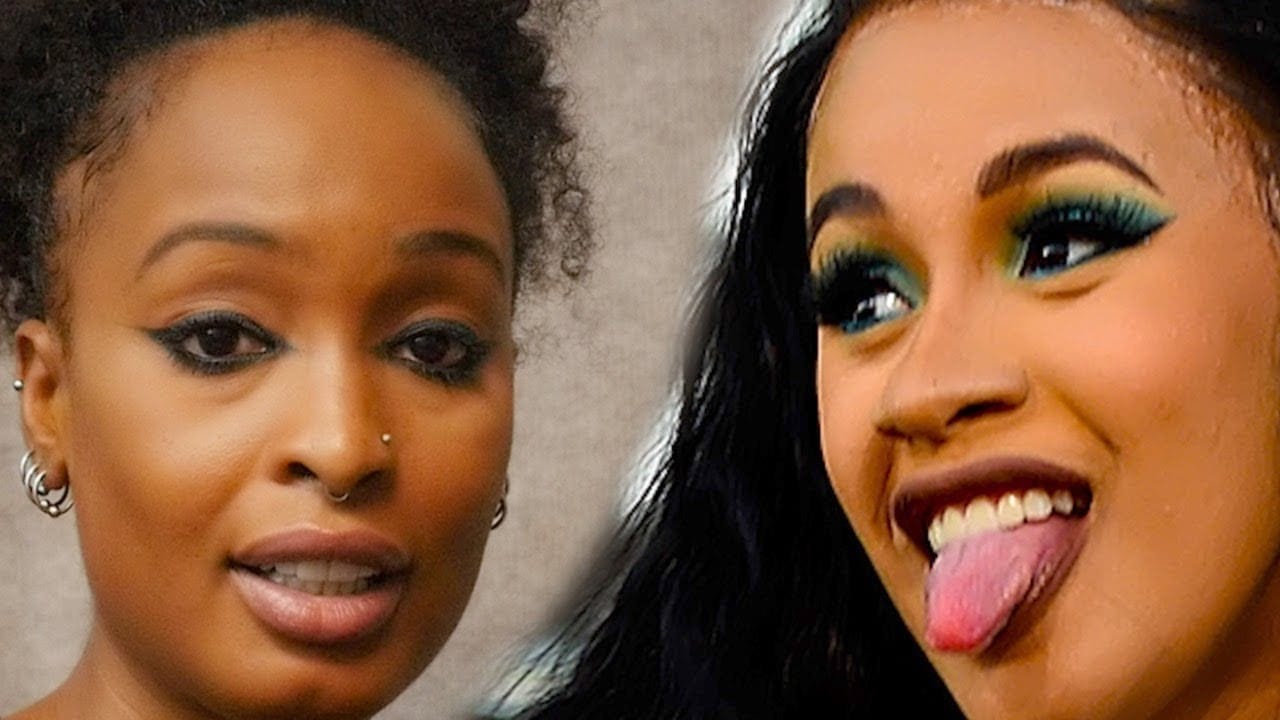 On the Uncensored Truth Podcast host O'God and Sam Ant did a live interview with Cardi B's former roommate, Starmarie. Starmarie is claiming that Cardi B is lying about what the fact they once lived together. Also, Starmarie claims that she is not lying about being Cardi B's former roommate.
Is this ex – stripper really Cardi B's former roommate?
O'God and Sam Ant invited Starmarie to tell her side of the story. Starmarie claims that she and rapper Cardi B once sold sex while dancing in a New York strip club. Apparently, Starmarie has made some very serious accusations against Cardi B on her Instagram page.
Starmarie appeared to be truthful. She believed that someone used her photo and started a fake page without her knowledge. She harbors no hard feelings towards Cardi. Here is some of what she said during the interview:
"I had 40,000 followers on Facebook that followed me over to Instagram, but they dropped to 30,000. I have 23,000 followed me over to instagram. I was just basically telling them what my take was on the Nicki Minaj situation and the two bartending girls situation. I was at the airport the other day trying to take care of some business in Chicago, and my feed went viral. " Now I believe that Cardi B has been lurking on my instagram and my facebook every since I've had them. Me personally because when I use to roommate with her she was always on my facebook. She would ask me why I don't have an Instagram account.

"The reason why I did not have an Instagram account at that time was because I was in New York but I was not suppose to be in New York. I was on paper in Atlanta Georgia. I could not work in Atlanta because you need a license to work in the strip clubs and bars in Atlanta. So I traveled back home to make some money. To me it was not smart to have Instagram back then, at that time when I was in New York."
Of course, Starmarie had much more to say about Cardi B. Since this all happened she has gotten a lot of negative responses the Instagram page. Starmarie just wants people to know that she was not looking for fame. But she felt the need to clear her name.
Here is some of what Starmarie is claiming Cardi has done in the past
Bossip had this to report about what Starmarie claims:
"1. Cardi allegedly got her fired over a man who didn't want to pay for her sex because she "smelled like fish." Instead, he was attracted to Starmarie. She say she however shut him down.

2. Cardi is then allegedly lied to the managers at their club about her having a disease to get her fired.

3. Cardi allegedly had a friend punch Starmarie in the face, knowing she couldn't retaliate because of her own legal drama.

4. Cardi allegedly told Starmarie, a Black woman, to stop telling people she was Black because she was "too pretty to be Black." Say you're mixed with Spanish."

5. Cardi allegedly threw a hot cup of coffee on her out of anger."
So. Is Cardi B's Former Roommate Starmarie Lying?
These are a lot of allegations to be making toward Cardi. Is Starmarie looking to make a name for herself? Or is it possible that this can be a plot to tarnish Cardi's reputation? Check out the rest of Starmarie's interview on the video below.
For more Hip Hop Entertainment News go to our YouTube channel, Hip Hop News Uncensored