Jill Scott Tour 'Who Is Jill Scott?' in 2023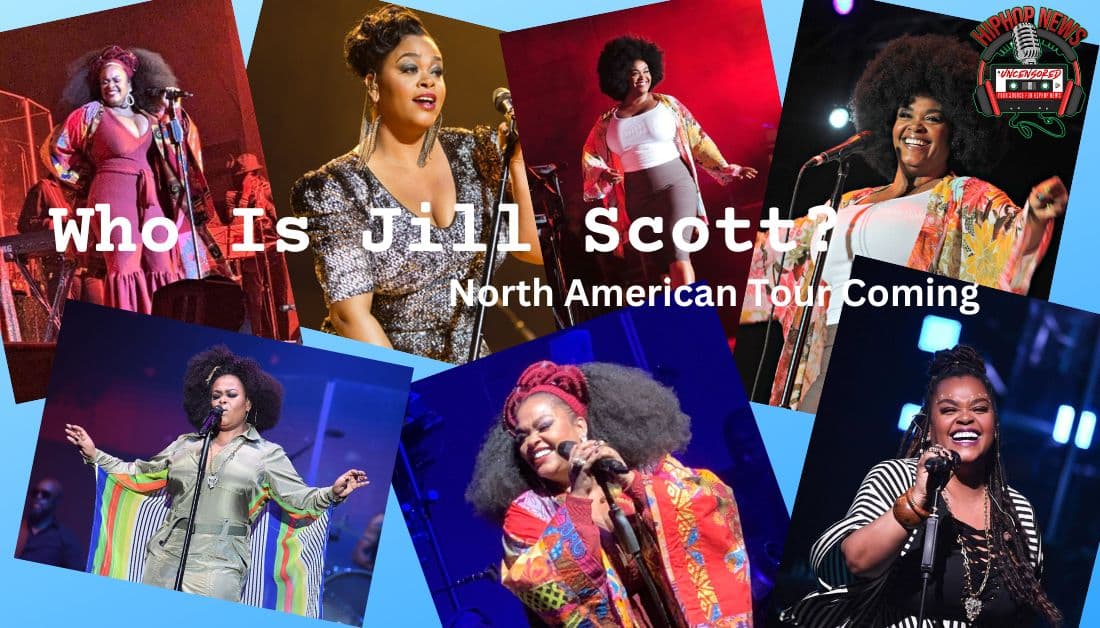 Jill Scott's tour of North America is about to set the stages a-blazin'. She will be singing every song from her debut album, Who Is Jill Scott?
Jill Scott Tour Set To Cross North America Revisiting Debut Album, 'Who Is Jill Scott?'
Jill Scott is going on tour, y'all.
The 50-year-old soul singer from North Philly is celebrating the 23rd anniversary of her debut album, Who is Jill Scott? Words and Sounds Vol. 1.
That project dropped back in 2000, and she started the celebration in 2020 at the 20th anniversary.
However, due to COVID, celebrating the achievement was cut short.
Here's what Miss Scott had to say about that –
"My band and I were so excited three years ago, but that damn COVID shut us down. Now, we outside! Come see me. Come feel again. Relive your favorite moments. Ya'll ready to settle down and get with this?!? It's a lot of love here."
Now she's ready to jump back into celebration mode with a new tour in 2023.
There Are So Many Gems From Her First Album
Fans are surely in for a treat.
Songs from her highly successful first album are still hailed as some of her greatest work.
The effort ultimately went 2x Platinum.
So Jill is going to do something pretty spectacular.
She is performing all of her songs from that album front to back.
That's right. Every. Single. Track.
Jilltro
Do You Remember
Exclusively
Gettin' In The Way
A Long Walk
I Think It's Better
He Loves Me (Lyzel in E Flat)
It's Love
The Way
Honey Molasses
Love Rain
The Roots (Interlude)
Slowly Surely
One Is The Magic #
Watching Me
Brotha
Show Me
Try
So get ready to jam with Miss Jill Scott when she travels across North America.
Check Out The Schedule Starting February 28, 2023 –
2/28 – Augusta, GA — Bell Auditorium
3/2 – Macon, GA — City Auditorium at Macon Centreplex
4/4 – Columbia, SC — The Township Auditorium
3/7 – Jacksonville, FL — Moran Theater
3/16 – Philadelphia, PA — The Met
3/18 – Philadelphia, PA — The Met
3/23 – Brooklyn, NY — Kings Theatre
3/27 – Newark, NJ — New Jersey Performing Arts Center
4/23 – Nashville, TN — Nashville Municipal Auditorium
4/26 – Memphis, TN — Orpheum Theatre
4/28 – Chattanooga, TN — Soldiers & Sailors Memorial Auditorium
5/3 – Savannah, GA — Johnny Mercer Theatre
5/5 – Greensboro, NC — Steven Tanger Center for the Performing Arts
5/6 – Atlanta, GA — Cadence Bank Amphitheatre at Chastain Park
5/11 – Washington DC — The Theater at MGM National Harbor
5/14 – Washington DC — The Theater at MGM National Harbor
The tour comes via Live Nation Urban.
In addition to the 20 markets the tour will hit, the Blues Babe Foundation's Philadelphia visit will feature an Arden Theatre benefit show.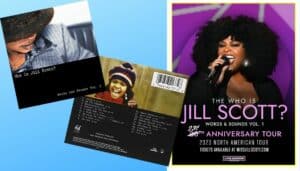 You can purchase your tickets for Jill Scott's tour right now.
Hip Hop News Uncensored. It's the Leader in Hip Hop content on YouTube!