Philadelphia Eagles Still Winning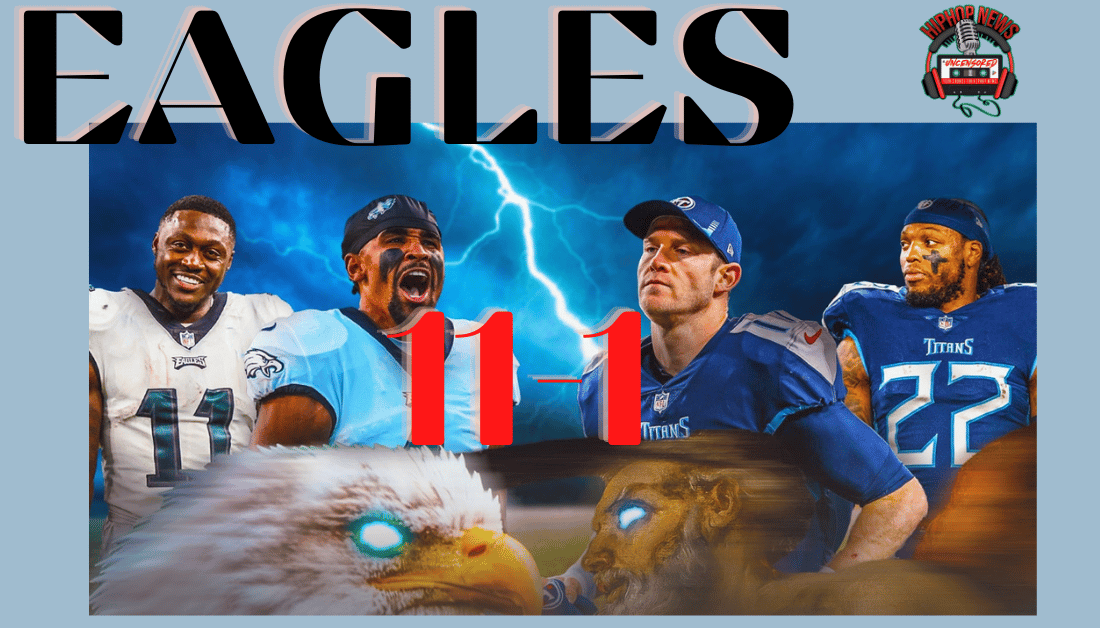 Philadelphia Eagles Still Winning. My hometown team is 11-1. And, fans like me are excited. This is possibly one of the best season ever.
Can The Eagles Keep Up The Momentum?
Philadelphia Eagles Still Winning. Sunday afternoon, the Eagles played Tennessee Titans. And, they nearly blew them away.
Our offense managed to put up 35 points. Ultimately, winning the game (35-10).
Jalen Hurts had a phenomenal game, as reported by the Eagles website. He threw for 380 yards.
Also, A.J. Brown and DeVonta Smith each had 100 yards. Each played their hearts out. It looks like the Eagles defense is getting better.
Whenever, the defense and offense work in tandem, it makes for great football. So far, the Eagles have the best record in the league.
Rightfully so. This team seems to complement each other every game. Obviously, Coach Nick Sirianni understands the assignment.
Having said this, rookie wide receiver Treylon Burks was slightly injured. Nevertheless, he was able to walk off of the field on his own.
Of course, we are not sure if he will be in the next game. Be that is it may, Philly seems to have the season on lock. We still have more games.
But fans are optimistic. I would venture to say we will make the playoffs. Especially if they keep playing this way.
They will face the NY Giants in their next game. Keep in mind, Eagles are SuperBowl champions. Perhaps, there will be a repeat.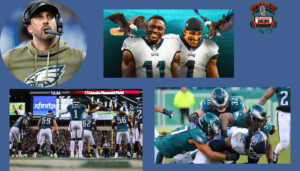 Hip Hop News Uncensored. It's the Leader in Hip Hop content on YouTube