YNW Melly Opts Out Of Testifying In Trial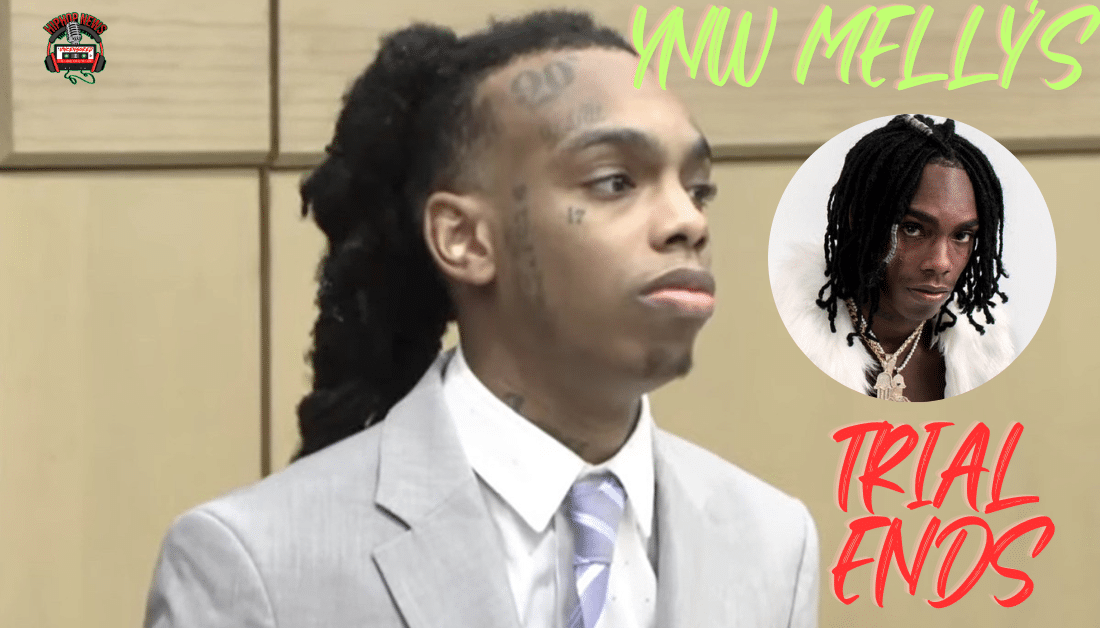 YNW Melly Opts Out Of Testifying In Trial. Florida rapper YNW Melly, whose real name is Jamell Maurice Demons, is facing a high-profile murder trial. The young artist is accused of the double murder of his friends Anthony "YNW Sakchaser" Williams and Christopher "YNW Juvy" Thomas Jr. Melly's trial has captivated the attention of fans and legal experts alike. In a significant legal decision, YNW Melly has opted out of testifying in his trial, which could have crucial implications for the case outcome.
YNW Melly Refuses To Take the Stand: A Pivotal Legal Move
YNW Melly Opts Out Of Testifying In Trial.
As the trial of YNW Melly unfolds, the world has been waiting to see whether the rapper would take the stand and testify in his defense.
However, Melly ultimately chose not to testify in a pivotal legal decision, as stated by XXL Mag.
By refusing to take the stand, the rapper is exercising his constitutional right to remain silent.
#YNWMellyTrial: Judge Murphy III explains to @YNWMelly about testifying.

Melly: "I will not be testifying."

Judge Murphy III: "Is this your volunteer decision?"

Melly: "Yes sir."

Melly is satisfied with his Defense's performance, confirmed to Defense.#ynwmelly #melly pic.twitter.com/0sItXIK5Fn

— Bryson "Boom" Paul (@brysonboompaul) July 18, 2023

Melly's decision not to testify is significant as it allows his defense team to control the narrative and strategy of the trial.
By not subjecting himself to cross-examination by the prosecution.
Melly avoids the risk of making any incriminating statements or being caught off-guard.
This decision also places the burden of proof solely on the trial.
As they must present evidence beyond a reasonable doubt to secure a conviction.
While it may leave some questions unanswered for the jury.
It strategically minimizes Melly's exposure and safeguards against potential self-incrimination.
The Hip Hop News Uncensored. It's the Leader in Hip Hop content on YouTube.
The Significance Of YNW Melly's Decision To Not Testify in Trial
Melly's choice not to testify carries weight due to its potential impact on the jury's perception.
Jurors often expect the defendant to testify in their defense.
And when they don't, it can sometimes be interpreted as an admission of guilt.
However, it is crucial to remember that exercising the right to remain silent should not be automatically equated with guilt.
The decision may be a calculated move by Melly's defense team.
To prevent the prosecution from exploiting any potential inconsistencies or vulnerabilities in his testimony.
Melly's decision not to take the stand could also be seen as a strategic move to maintain his public image.
Testifying in a high-profile murder trial, particularly involving the alleged murder of his friends, could have a lasting impact on his reputation.
By avoiding the stand, Melly retains some control over how the public perceives him.
Allowing his defense team to shape the narrative presented to the jury.
Without direct involvement from the artist himself.
YNW Melly's refusal to testify in his trial is a critical legal decision.
By choosing not to take the stand, Melly and his defense team employ a cautious strategy that minimizes potential risks.
Such as self-incrimination and exploiting vulnerabilities in his testimony.
Although this move may leave unanswered questions for the jury.
It places the burden of proof solely on the prosecution, as stated by IHeart.
Ensuring they must present compelling evidence to secure a conviction.
As the trial progresses, the significance of Melly's decision will become even more apparent.
Ultimately shaping the outcome of this high-profile case.