Tyrese Calls Out Judge In His Divorce Case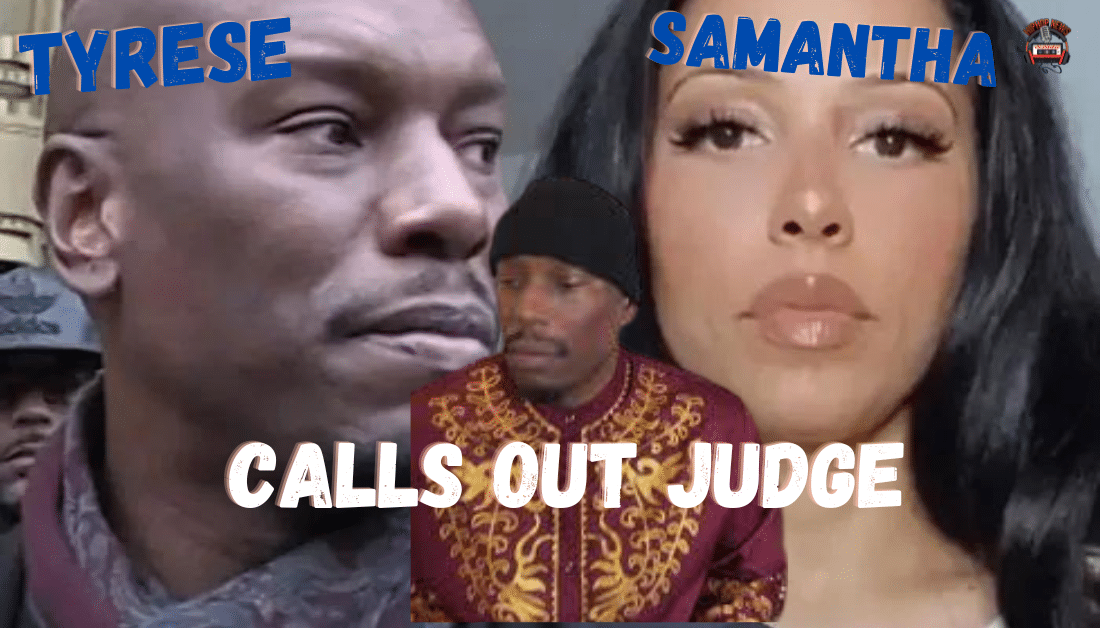 Tyrese Calls Out Judge In His Divorce Case. The singer/actor has taken to social media. In his IG post, Tyrese is asking for moral support.
Tyrese Claims The Judge Should Be Excused
Tyrese Calls Out Judge In His Divorce Case. Not often do we hear about a judge's unfairness in court proceedings.
TMZ reports Tyrese Gibson saying Judge Kevin M. Farmer is an alleged racist.
Not only that, Tyrese claims Judge Farmer allegedly called Samantha a "bitch."
Then Tyrese goes on to share so much more. An invitation was made to attorney Benjamin Crump and all media outlets.
And Tyrese even invited the Nation of Islam to his court proceedings. To top it off, Tyrese provided the actual court address.
That is almost on heard of with celebrities. In this case, Tyrese seems to be sounding the alarm.
This time, Tyrese is not making a plea for himself. He is outraged by Judge Farmer allegedly disrespecting his former wife.
Can you blame Tyrese? Especially if what he is saying is true.
Of course, Tyrese admits the alleged name-calling took place in Judge Farmer's private chambers.
Apparently, Tyrese was given the information by his attorney Tanya Mitchell Graham.
Some of Tyrese's complaints are also child support and attorney fee issues.
Basically, the judge has allegedly decided the case without hearing testimony.
In other words, all the facts have not been discussed, as stated by Hip Hop DX.
For this reason and others, Tyrese wants the judge off of the case.
Furthermore, Tyrese said,
"We tried to get him recused, we tried to get him thrown off the bench because of his conduct and his unprofessionalism. And then there were a bunch of things pertaining to the outcome of my case that he did that was literally illegal,"
Wow! I can't imagine what both Tyrese and Samantha are going through.
It's one thing to battle in court concerning a divorce.
In this case, it appears the judge is allegedly biased.
Under these circumstances, I hope Tyrese and Samantha can overcome this situation.
After all, they are co-parenting their beautiful daughter Saraya. Saraya needs both her parent's undivided attention.
Hip Hop News Uncensored. It's the Leader in Hip Hop content on YouTube!