Pras Admits He Was An Informal FBI Informant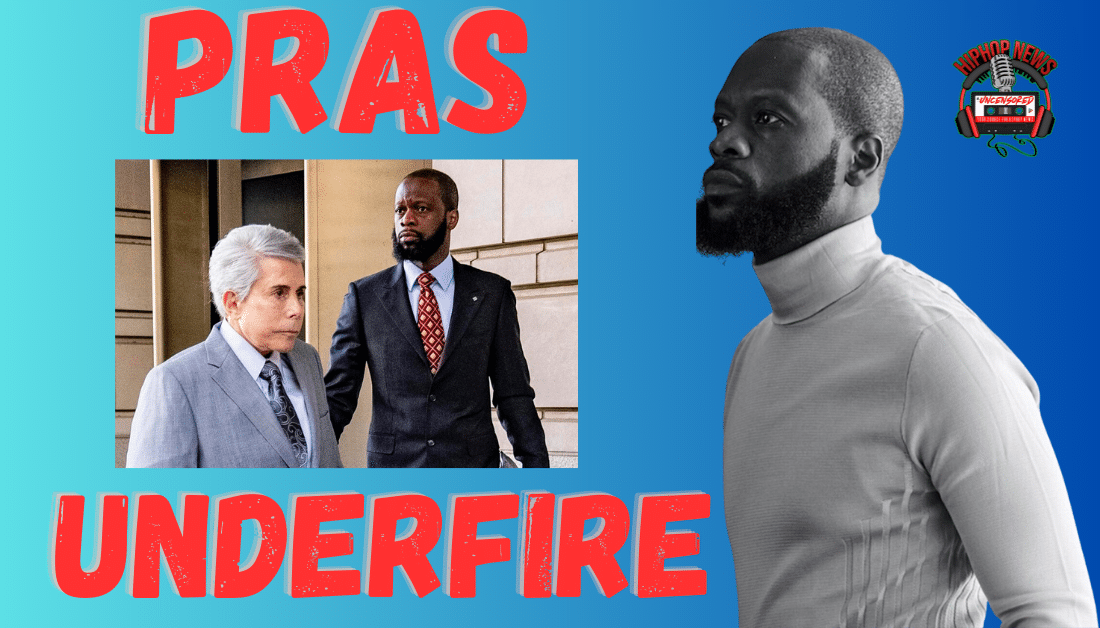 Pras Admits He Was An Informal FBI Informant. The Fugees rapper is on trial for conspiracy.We were shocked to hear this.
Why Did Pras Cooperate With FBI?
Pras Admits He Was An Informal FBI Informant.This information came out during his testimony.
Vibe reports, Michel was willing to cooperate with FBI. And, he volunteered to do so.
This is very interesting, especially since Michel is on trial.
Michel allegedly consulted with his attorney, the he hit us with the bombshell.
Apparently, Michel met with FBI agents. His meetings helped the FBI to get intel on Jho Low.
Rolling Stone reports, meeting were about Chinese billionaire Guo Wengui.
Low befriended Michel and started to trust him with allegedly campaign funds.
Some where down the line their business endeavor went awry.
Fast forward, now Michel is on trial for conspiracy.
Incidentally, Michel had plead no guilty. So, it is a little disturbing to find out he worked with FBI.
Of course, it may not have been a bad idea. In fact, cooperating with the FBI could help his case.
Could that have been the reason why Michel became an informant?
Needless to say, this case has taken quite a twist. Not only that, it has the makings of a made for TV movie.
Here's the kicker, Michel is allegedly in trouble for falsifying records.
Also, Michel allegedly helped Low filter funds to two presidents campaigns.
Former presidents Barak Obama & Donald Trump allegedly received campaign contributions.
However, allegedly Michel pocketed over $4.5 million from the campaigns.
In other words, Michel kept the money for himself.
Famous actor Leonardo DeCapri testified in the trial.
DeCapri said,
"claimed to be impressed by Low's reputation of being "sort of a prodigy in the business world and ultra-successful."
Obviously, Michel entered a world of politics he was not prepared for.
As a result, he got caught up. Now, he is facing considerable prison time.
That is if he is convicted. Nevertheless, Michel has gotten himself into a fine mess.
More importantly, Michel has labeled himself an informant.
Certainly, whether you volunteer to be an informant or not, its problematic.
While Michel awaits his fate, I can hear you thinking, his career could be over.
Check out the video above for more details.
Hip Hop News Uncensored. It's the Leader in Hip Hop content on YouTube!