Shekinah Admits Her Friendship With Tiny Is Over!!!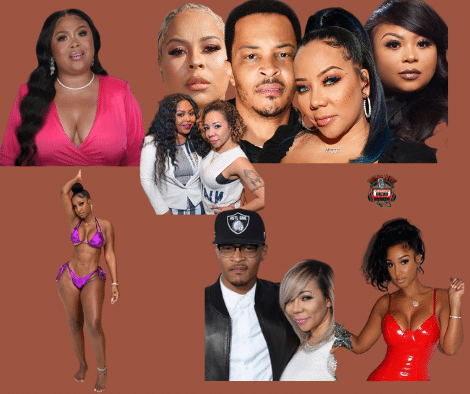 Tiny's friend, Reality T.V. Star, and celebrity hairstylist Shekinah Jo are through with her. A few months back, Shekinah was defending Tameka Harris, aka Tiny. Tiny and T.I. were accused of sexual assault, and Skekinah stood with them. However, Skeninah has changed her mind.
What Happened Between Tiny and Shekinah?
Shekinah and Tiny have been friends for years. The two women were part of the Reality T.V. "T.I. & Tiny Show." Tiny was Skekinah's former hair client. It is safe to say that both women had a close relationship. But Shekinah has gone on social media and shared that Tiny was never really her friend, as reported by Atlanta Black Star.
Shekinah alleged that Tiny allowed her to get dragged on social media. "Harris allegedly often disrespected her without Tiny defending her. And, Clifford "T.I. Shekinah admits. "Tiny Was Never My Friend, T.I. Is Half Of The Reason Why I Hate Men!"
Allegedly, Bernice was having an affair with the Atlanta rapper. Shekinah felt like Tiny put her in an awkward situation. Supposedly, Tiny wanted Shekinah to fight Bernice. Of course, there is no actual proof of the allegations Skekinah has made against Tiny.
Tiny went onto social media to address what Shekinah was saying.
"If you don't have proof that whatever you be talking about is working for you man do everyone a favor and shut yo ass up."
There is no love lost between the former friends. But Shekinah shed some tears all while expressing what she felt about Tiny.
Unfortunately, these kinds of situations can go on and on. In my opinion, airing out your differences on Instagram is childish. Shekinah and Tiny should have kept this private. I'm just saying!!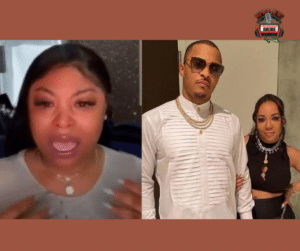 For more Hip Hop Entertainment  News, check us out at Hip Hop News Uncensored. It's the leader in Hip Hop YouTube Commentary.