Tupac Penned Love Poem On Market For $95K!!!!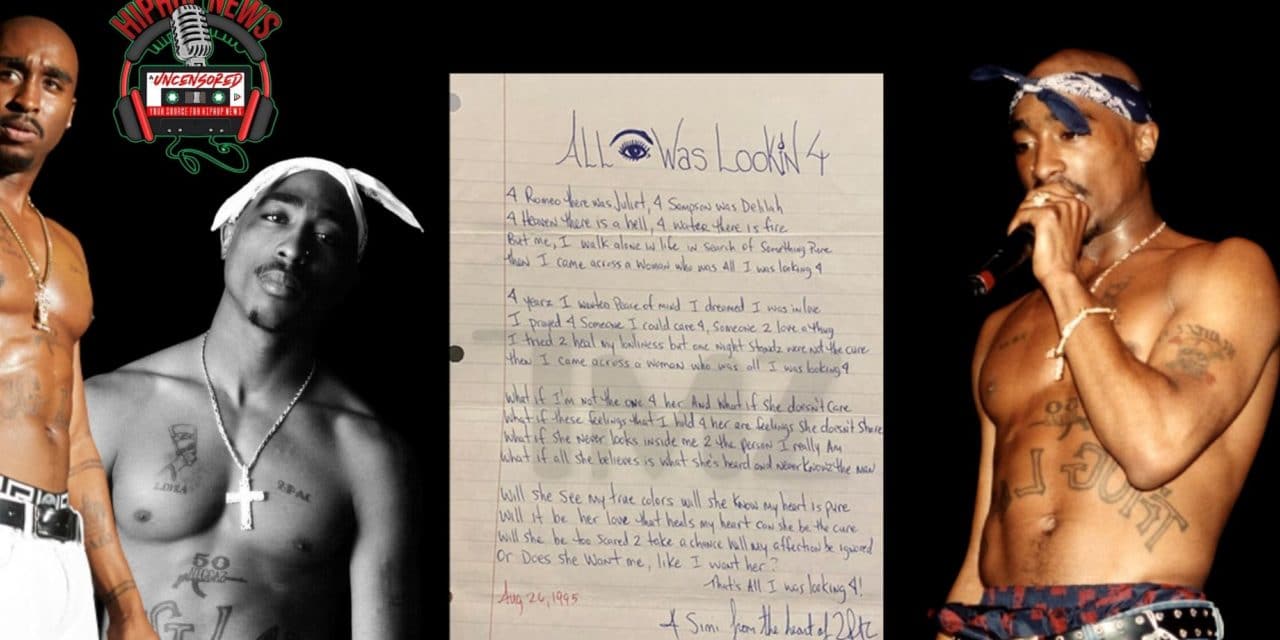 Tupac Shakur wrote a love poem and it's about to hit the auction block. The price tag starts at $95,000.
Tupac Shakur Poem To Old Flame On Sale
The late Tupac Shakur wrote a love poem back in the day to a former love interest by the name of Simi.
Apparently, the poetry inspired his record, All Eyez On Me.
Now, the item is being auctioned by Moments In Time for a cool $95,000.
As reported by TMZ, the poem, titled All Eye Was Lookin For, is dated August 26, 1995, according to the auction house.
His famous All Eyez On Me was dropped the following year in 1996.
Somehow, the handwritten poem has been in a private collection for the past 26 years.
But the words Tupac penned poured out his love for a girl named Simi, which he didn't know if she shared the same feelings as he did.
At the end of the poem, Tupac signed it "4 Simi from the heart of 2PAC".
If you got a cool $95,000+ laying around?
You may want to put in your bid for this prized possession from the iconic rapper.
Good Luck!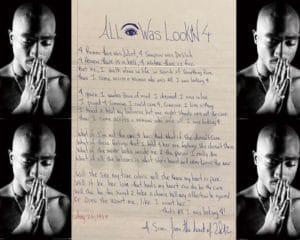 Hip Hop News Uncensored. It's the Leader in Hip Hop Commentary on YouTube!