Lebron James Signs With The Lakers!!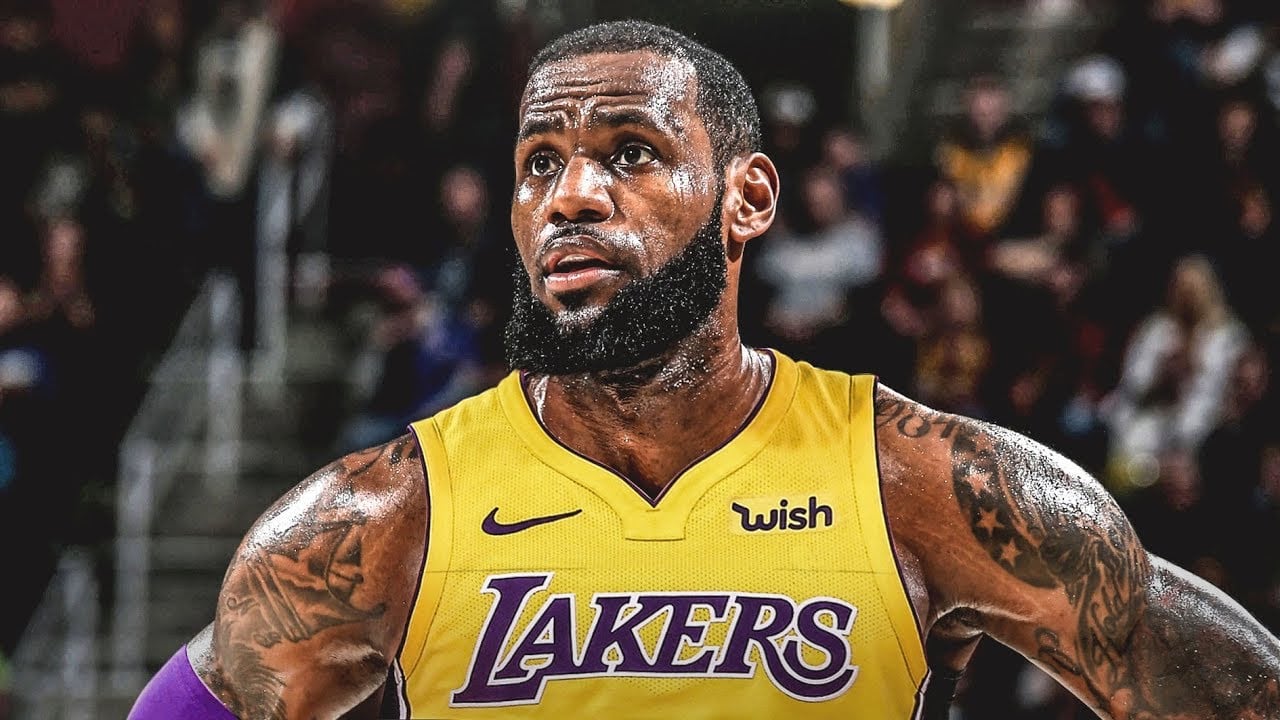 Breaking News:  Lebron James Signs With The Lakers!!
Famous basketball star Lebron James signs a $154 million deal with the Los Angeles Lakers. Many thought James would sign with the Philadelphia 76ers but unfortunately it did not happen. Any way you look at it the Lakers got the best of the best.
According to CNN, basketball superstar LeBron James has signed a four-year, $154 million deal to join the Los Angeles Lakers, his agency, Klutch Sports Group, announced Sunday night.
James 
did not pick up his option
 Friday with the Cleveland Cavaliers, the team he led to its fourth straight NBA finals this year, only to be swept by the Golden State Warriors in four games.
Some had expected the move to Los Angeles, where the Ohio native owns two homes. The announcement came on the first day of free agency.
 Lebron's story
Lebron Raymond James Sr. was born on December 30, 1984 in Akron, Ohio. Lebron was raised by a single mother. Lebron early life was difficult. Lebron's mother, Gloria had a difficult time finding employment. Gloria wanted Lebron to have a more stable environment so she placed him with a family friend, James Walker. Walker was a local youth football coach. Walker introduced Lebron to the game of basketball when Lebron was only nine years old.
Certainly, they did not know Lebron would become  a legend in the sport of basketball.
Lebron played for the Amateur Athletic Union (AAU) basketball for the Northeast Ohio Shooting Stars. Lebron played with his friends, Sian Cotton, Dru Joyce III , and Willie McGee. They were named the 'Fab Four" because they were inseparable. They  all decided they would play high school basketball together.
The four decided to attend St. Vincent – St. Mary High School which was a predominantly white private Catholic school. This was a very controversial move the the young boys.
In high school, James was averaging 21 points per game. In his freshman year with the Fighting Irish high school basketball team the school won the Division III state title. Even then Lebron was a fierce competitor.
Many don't know that Lebron was also a football wide receiver with St. Vincent-St. Mary. Lebron was recruited by some Division I programs, including Notre Dame. In his sophomore year, he was named first team all -state, ans as a junior, he helped lead the Fighting Irish to the state semifinals. However, after Lebron broke his wrist during the AAU basketball game, he decided not to play football in his senior year. Many thought Lebron they the potential to play in both the NFL (National Football League)  and the NBA (National Basketball League).
Lebron's Professional Basketball Career
Lebron went from High school to the NBA opting to skip college. Lebron was the first overall pick in the NBA draft. Lebron was drafted by his hometown team the Cleveland Cavaliers in 2003.  Lebron position was power forward which was the most dominate position on the team.In Lebron's first season game he scored 25 points against the Sacramento Kings, setting an NBA record for most points by a prep – to pro player in his debut performance. By the end of his rookie year Lebron finished with an average of 20.9 points, 5.5 rebounds, and 5.9 assist per game.
Lebron earned his first appearance at the NBA All -Star Game in 2004.  Lebron contributed 13, points, 8 rebounds, and 6 assist, his effort helped the Eastern Conference to win the title.
Lebron played for the Cavaliers from 2004 – 2009 Lebron's home team became disappointed in Lebron because they lost before the finals. Lebron became a free agent.  A lot of NBA star teams were interested in signing Lebron, (Los Angeles Clippers, Miami Heat, New York Knicks, New Jersey Nets and the Cavaliers),however, Lebron would not announce who he would play for. In a live ESPN special titled. "The Decision" Lebron announced he would sign with the Miami Heat.
Lebron Becomes a Unrestricted free agent
Lebron would be criticized by his the Cavaliers team owner in a open letter that was viewed by everyone. Sports analysts, executives and former players made negative comments about Lebron's choice to leave. However, it was a very great choice for Lebron. Lebron teamed up with two other free agents basketball players (Dwayne Wade and Chris Bosh). These franchise players would be exactly what Miami needed to win. In fact, Miami won two NBA championship titles with Lebron leading them into victory.
Miami Heat Wins Two NBA Championship titles with Lebron
Lebron earned his first NBA championship with the Miami Heat against the Oklahoma City Thunder. In game 5, Lebron scored 26 points, 11 rebounds and 13 assists. Lebron made NBA history again when at the age of 28 he became the youngest player to score 20,000 points, succeeding Kobe Bryant of the Lakers.  Lebron won his second NBA championship with the Miami Heat 2012-13 season in the 7th game win against the San Antonio Spurs.
Lebron returns to his Hometown team the Cleveland Cavaliers
In July of 2014, after opting out of his contract with the Miami Heat and considering other teams, Lebron announced that he would be returning to the Cavaliers. Lebron was suffering with back and knee problems and he missed 13 out of 82 regular – season games in 2014-15.  After Lebron recovered from his health issues he lead the Cavaliers to the NBA finals, becoming the first player in nearly 50 years to reach the championship round in five consecutive seasons. However, injuries to star teammates Kevin Love and Kyrie Irving the Cavaliers lost to the Golden State Warriors in six games.
In the 2015-16 season the Cavaliers breezed past the Golden State Warriors to win the NBA championship in game 7. It was the first win for the Cavaliers in franchise history. Lebron promised he would bring his hometown a championship and he made good on that promise.
Lebron James is the most powerful basketball player ever. Many have tried to compare Lebron to the great Michael Jordan. In my opinion, Jordan was certainly one of the greatest basketball players of all time. I can't begin to make that comparison because I equally love both players. However, I will say that Michael Jordan had his time for fame and glory. It is Lebron James all day everyday now!!!
Congratulations Lebron James. We all can't wait to see what you do for the Los Angeles Lakers team.
For more Hip Hop Entertainment News go to our YouTube channel, Hip Hop News Uncensored