Tory Lanez's Motion For A New Trial Is Denied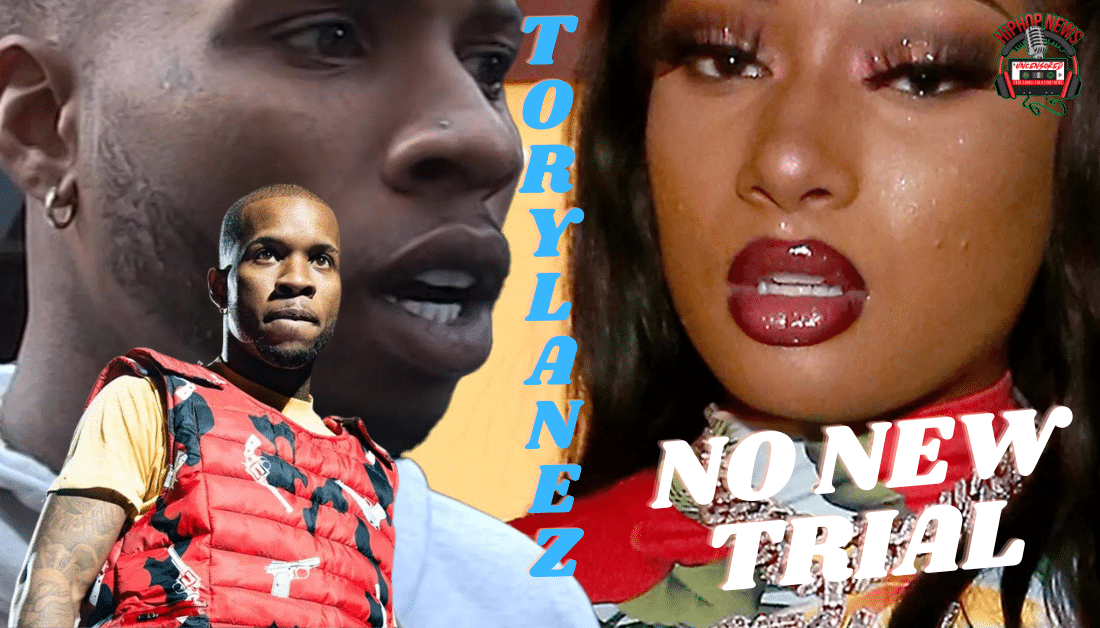 Tory Lanez's Motion For A New Trial Is Denied. Prosecutors say his claim 'lacks substance. ' Therefore, he is not entitled to a new trial.
Tory Lanez Charges Will Remain
Tory Lanez's Motion For A New Trial Is Denied. The charges against rapper Megan Thee Stallion still stand.
Lanez was accused of allegedly shooting Megan Pete. This alleged incident took place outside of Kyle Jenner's house.
Kylie had thrown a party in Hollywood Hills. Both Megan and Tory were in attendance.
Apparently, something took place inside a vehicle both rappers were in.
According to Hip Hop Dx, Daystar Peterson, aka Tory Lanez, allegedly shot Megan(2020).
As a result, Megan sustained an injury to her foot, as stated by ET News.
At the time, the details of the event were very sketchy. Eventually, Megan revealed that Lanez was the shooter.
Needless to say, Lanez denied the allegations. So, we patiently waited.
Meanwhile, social media had a field day with the situation. There were all sorts of 'fake narratives' about the story.
Even, Megan said, she cut her feet on some glass. But I thought there was something more Megan was not telling.
You guessed it. It was Lanez who was the culprit. Once Megan was pressed for the truth, Lanez was arrested.
In a report by Forbes, Lanez was arrested on a felony count of carrying a concealed weapon.
That's when more detail of the incident surfaced. Long story short, it appeared Megan told the truth after all.
We got the news that Lanez would go to trial.  First, Lanez was put on house arrest awaiting his trial date.
Later, Lanez's house arrest was revoked. After two years, Lanez went to trial.
On December 23, 2022, Lanez was found guilty of felony assault. It took the jurors eight days to hear evidence.
Lanez Faces Deportation And Prison Time
Lanez filed for an appeal of the juror's decision. Attorney Alexander Bott and Kathy Ta filed an eight-page memorandum.
Based on the prosecutor's the claim was denied. Not only that, the prosecutor's called their claims "baseless."
For that reason, Lanez's motion for a new trial was denied. Now, Lanez may possibly be deported. More importantly, Lanez will do prison time.
Hip Hop News Uncensored. It's the Leader in Hip Hop content on YouTube.