Kevin Hart Expands His Vision For Hart House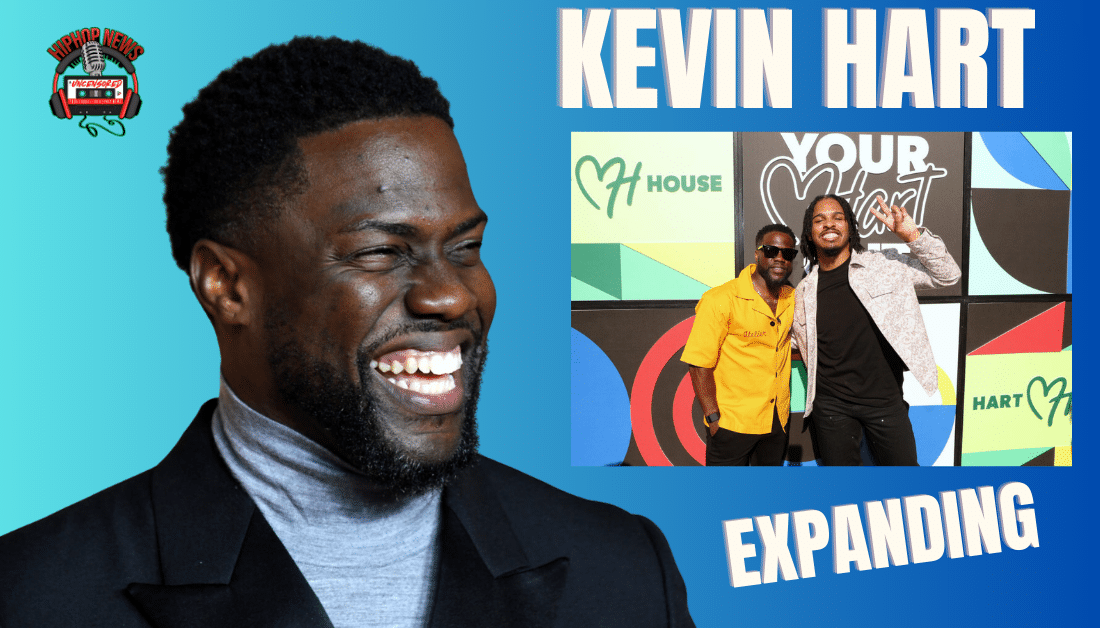 Kevin Hart Expands His Vision For Hart House. Kevin Hart, the well-known comedian, is opening his third restaurant.
Kevin Hart and Keith Lee Join Forces
Kevin Hart Expands His Vision For Hart House.
The new dining destination will feature a partnership between Hart and renowned chef Keith Lee.
The duo aims to create a unique dining experience that will bring together great food, music, and entertainment.
Hart is known for his comedic talent and passion for food, as stated by AfroTech.
He has always been interested in the restaurant industry and has finally decided to invest in it.
For his latest venture, Hart wants to include fine dining in his old neighborhood.
That is why Hart needs to provide fellow Philadelphians with a supreme dining experience.
View this post on Instagram
I am excited about Hart putting a restaurant in our old neighborhood.
Although Philadelphia is a massive hub for fine dining, it will be good to see Hart's creation.
Also, his restaurant will be in the city's heart (North Philly).
Many inner-city kids don't often get the fine dining experience.
So, this is a great way to expand their palates.
Mainly because "Hart House" specializes in a nutritional alternative to eating.
Together, Hart and Lee have created a one-of-a-kind dining experience.
Hart's restaurants cater to foodies, music lovers, and anyone looking for a good time.
"The whole mission of Hart House is to bring affordable quality plant-based food to everyone," Hart told AfroTech in an exclusive interview via email. "We love how our Westchester location is equidistant from the community in Marina Del Rey, as well as our friends in Inglewood! Monrovia for example is incredibly underserved in terms of plant-based offerings. We want to ensure we are bringing Hart House to communities that need more food options."
Lee brings his expertise in the kitchen to Hart's House Trio, developing a menu that features a unique fusion of flavors.
The restaurant will offer an eclectic dish mix that reflects the community's diversity.
From mouth-watering appetizers to hearty entrees and decadent desserts, there will be something for everyone.
Lee's culinary skills, combined with Hart's vision, will undoubtedly make Hart's House Trio a must-visit destination.
Hart's House Will Be The Ultimate Dining Destination
Hart's House Trio is a unique dining destination offering more than great food.
The restaurant will feature live music from local artists, creating a lively and festive atmosphere.
Guests can enjoy their meals while listening to some of the best musicians in the area.
In addition to the food and music, Hart's House Trio will also feature entertaining shows and events.
According to Yahoo, from comedy nights to live performances by top artists, the restaurant will be a hub of entertainment.
With Kevin Hart at the helm, guests can expect a fun-filled experience they will not soon forget.
The Hart House Trio is set to become one of the hottest dining destinations in the area.
With the partnership of Kevin Hart and Keith Lee, guests can expect a unique and unforgettable experience that combines excellent food, music, and entertainment.
Whether you are a foodie, music lover, or simply looking for a good time, check out Hart's House Trio for a night of fun and flavor.
The Hip Hop News Uncensored. It's the Leader in Hip Hop content on YouTube.