Trina Performs On NPR's 'Tiny Desk'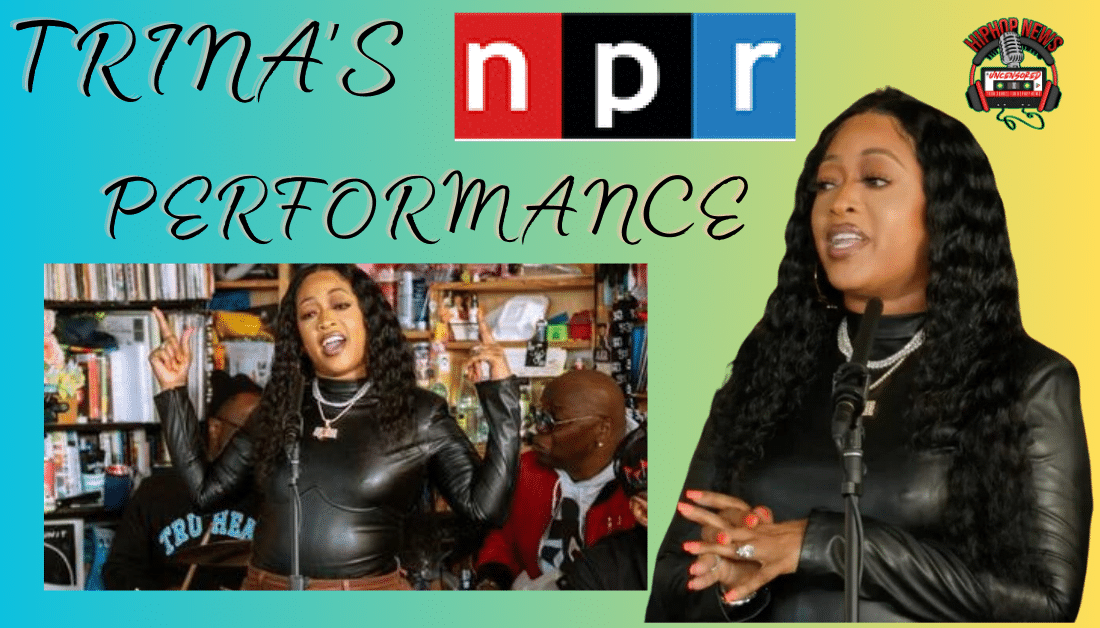 Trina Performs On NPR's 'Tiny Desk.' Miami's iconic rapper performance was lit. She is still one of the baddest in Hip Hop.
Trina's Performances A Medley Of Her Hits
Trina Performs On NPR's 'Tiny Desk. To say that Trina is a rap legend is an understatement. Clearly, Trina has been putting out hits for over a decade.
Not only that, Trina is a Southern rap sensation. During her set, Trina paid tribute to her mother, as stated by Complex.
Nann!!! 🚀🚀🚀 @npr @nprmusic I had to invade #TinyDesk in celebration of Hip-Hops 50th anniversary!!! S/O to @slipnsliderec @305MAYOR pic.twitter.com/XTA6Rfv99I

— TRINA (@TRINArockstarr) April 7, 2023
After paying homage to Vernessa Taylor (mother), she went in when Trina came onto the Hip Hop scene in 1998.
Her first lyrics were on Trick Daddy's "Nann N***a." Following her debut, she hit us with "Single Again" and "Here We Go."
In an article by Essence, Trina was part of NPR's 'Tiny Desk' series. Co-hosts Rodney Carmichael and Sidney Madden spoke with Trina.
And their discussion was about her illustrious career. In addition, they talked about how Trina put Miami on the map.
Important to note Trina has proven female rappers have a global appeal. Here are some highlights from Trina's discussion,
"I believe in who I am. The game didn't make me; I made the game. I made it,"
As a matter of fact, Trina said, "That's why I breed a whole universe of bad bitches."
That is why Trina is the "Dirty South's" queen. Katrina "Trina" Taylor's original sound will forever be celebrated.
Hip Hop News Uncensored. It's the Leader in Hip Hop content on YouTube.