Rich The Kid Pays $35K In "Hush Money" Plot?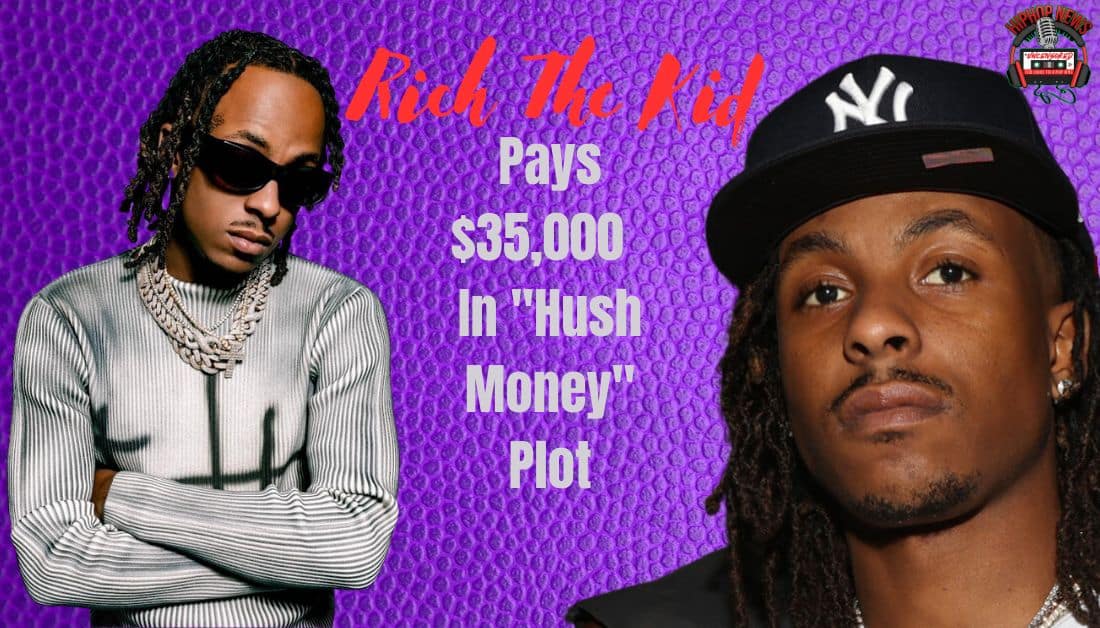 Rich The Kid pays part of a $35,000 to a "Jane Doe" after impregnating her, according to a filed lawsuit. However, the woman wants the rest of the money owed to her.
Rich The Kid Pays "Jane Doe" To Keep Quiet After Impregnating Her
Hip Hop News Uncensored. It's the Leader in Hip Hop content on YouTube!
Rich The Kid is paying a lot of dough to keep a "Doe" quiet!
According to reports, the 30-year-old rapper/songwriter is now accused of offering "hush money" to a 'Jane Doe'.
Why? To stop her from spilling the beans about an alleged pregnancy.
The anonymous woman claims that the "Plug Walk" rapper filed the lawsuit in a courthouse in Massachusetts.
Legal documents also reveal that 'Doe' is alleging that she was sexually assaulted, impregnated, and then duped of an agreed-upon settlement.
So what went down?
While participating in a concert in Boston in January, he later held a private event at a nearby hotel.
While attending the event, Doe claims she "engaged in unprotected sexual relations at the request" of Rich the Kid.
Documents also state that on Jan. 28 and Jan. 29, Rich assaulted Doe, aggressively and without permission, touched Doe, and attempted to prevent Doe from leaving the Boston, Massachusetts hotel."
He was further accused of having "violently grabbed Doe and removed her coat to prevent her from leaving the hotel".
Additionally, she alleges he committed battery against her.
After the non-consensual encounter, she says she managed to leave the hotel but was followed by the rapper.
He entered her Uber, and they were driven to her house and engaged in unprotected sexual intercourse again.
After she pops up pregnant, Doe wanted to keep the baby.
However, after a conversation with Rich, the two agree to terminate.
At the time, Rich – real name Dimitri Leslie Roger – wanted to keep the entire ordeal from his fiancee, Tori Brixx.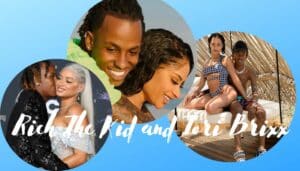 To keep Jane Doe quiet, she says the rapper agreed to pay her $35,000.
So why is she now suing the rapper?
While he did sign off on the deal, he didn't exactly pay her the entire $35,000.
He only made two payments.
Apparently, he still owes her $25,000 and she wants her money for violating the terms of their deal.
Reports indicate that he was desperate to keep his sexual encounters with Doe a secret from Brixx, in addition to having Doe (1) forgo a claim for assault and forgo a claim for assault and battery and (2) forgo Doe's contemplation of taking her pregnancy to full term, RTK and Doe entered into a Settlement Agreement ('Agreement') executed on March 29-30, 2023, which provided for financial payments to Doe by RTK,"
Attorney for RTK, Christopher Brown ain't talkin' right now, he has "no comment".
Want more on Rich The Kid… hit us up.