Meek Thinks DaBaby Is Being Blackballed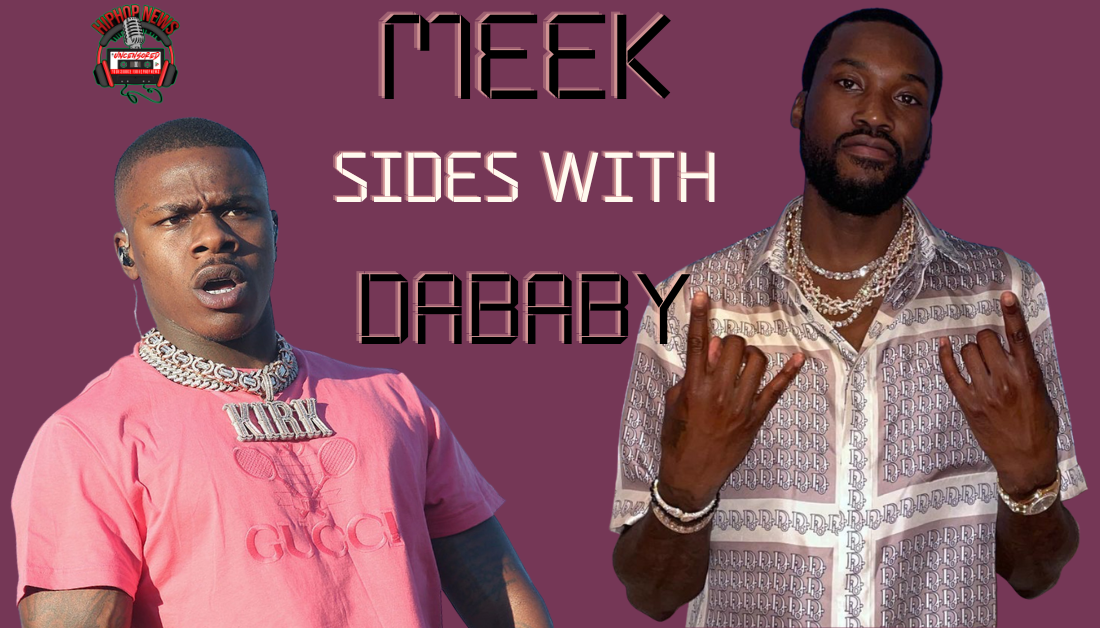 Meek Thinks DaBaby Is Being Blackballed. Are they trying to cancel DaBaby's career? Or is DaBaby music not good?
Can DaBaby Be Canceled?
Meek Thinks DaBaby Is Being Blackballed. Also, Boosie thinks the very same thing. Is DaBaby being mistreated? Or is he getting what he deserves?
In other words, has his actions caused his music appearances to dwindle? Any way you look at it DaBaby is going through. And, some of his fellow artists are speaking out.
Not only that, Meek and Boosie are coming to his defense. Here is what Boosie and Meek shared on Twitter,
They blatantly black balling da baby .. not my business but ima observer 👨🏾‍🔬

— MeekMill (@MeekMill) September 29, 2022
Boosie echoed Meek with this,
Ain't no way my nigga @DaBabyDaBaby supposed to sell 16k after selling almost 150k his last first week ‼️he one of the BIGGEST n this shit ‼️I DONT KNOW WHATS GOING ON BUT SOMETHING IS DEFINITELY GOING ON ‼️

— Boosie BadAzz (@BOOSIEOFFICIAL) September 29, 2022
Is there any truth to what the rappers are saying? In addition, DJ Akademics thinks DaBaby music on Apple is allegedly not appearing. In fact, Dababy's music normally does well on the streaming platform.
However, his new music has not done well. His new album "Baby on Baby 2" only sold around 13-15K, as reported by Vibe. This is a little off because DaBaby's music has sold more than 150K previously.
Therefore, it leaves Boosie, Meek, and DJ Akademics to their conclusions. DaBaby is somehow being Blackballed. Having said this, DaBaby could be having difficult sales due to his ongoing trouble.
Be that as it may, something is going on. Now, whether DaBaby is being blackballed or canceled remains to be seen. It is safe to say, other rappers are watching. Perhaps, they can help DaBaby get back on track.
If that is possible.
Check out the video above for more details.
Hip Hop News Uncensored. It's the Leader in Hip Hop content on YouTube