Usher Set To Perform At Roots Picnic 2023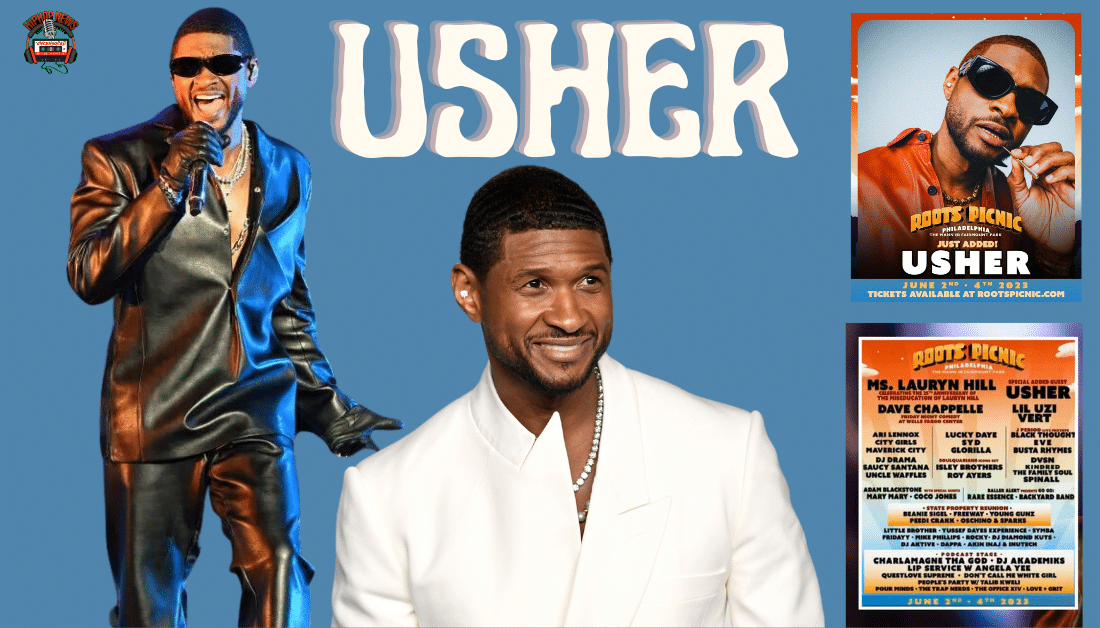 Usher Set To Perform At Roots Picnic 2023. The R&B legend will bring his dance moves and soulful tunes to Philadelphia. His fans won't want to miss this unforgettable performance. Roots Picnic is known for its incredible lineup of artists, and Usher will surely be a highlight of the event. He will bring the heat to Roots Picnic 2023 with his chart-topping hits and electrifying stage presence.
Usher Brings the Heat: Roots Picnic 2023
Usher Set To Perform At Roots Picnic 2023.
It has sold over 75 million records worldwide and has won numerous awards, including eight Grammy Awards.
Usher's music has always been a perfect blend of R&B, pop, and hip-hop, making him an instant hit with fans worldwide.
This was a last-minute change because Diddy was scheduled to headline.
Roots Picnic will be held on June 2-4, as stated by The Philadelphia Inquirer.
Many fans of the three-day event will travel nationwide to participate.
However, Usher is taking a break from his Las Vegas residency to appear instead.
USHER My Way Las Vegas Show 2023 | Park MGM | Dolby Live 
#vegas
#usher

There will be a great lineup of performances at the Mann Center in Fairmount Park.
Now that Usher has been included, his fans are excited.
We will get to see Usher on stage co-headlining.
In case you don't know, Roots Picnic is a summer concert extravaganza.
During the pandemic, Philadelphia was not able to host concerts.
Since restrictions concerning Covid-19 have been lifted, people can enjoy outdoor events.
Of course, we can't wait to hear Usher's big hits, "Yeah!", "U Don't Have to Call" and "Love in This Club."
Also, fans' expectations are high, and they expect an electrifying performance with Usher's signature dance moves.
With his smooth vocals and infectious beats, Usher will surely leave the crowd mesmerized and wanting more.
Hip Hop News Uncensored. It's the Leader in Hip Hop content on YouTube!
Get Ready to Dance With Usher Performing Live In Philadelphia
Roots Picnic 2023 promises to be an unforgettable experience.
Fans can expect a night of non-stop dancing and singing along to Usher's chart-topping hits.
The Roots Picnic is known for its energetic crowd, and with Usher taking the stage, the energy levels are sure to be off the charts.
Usher's performance at Roots Picnic 2023 is set to be one of the event's highlights.
Fans won't want to miss this unforgettable performance, and tickets are selling fast, so get yours now.
Come on through, Usher, bring the heat with your electrifying stage presence.
So, get ready to dance all night long with Usher at Roots Picnic 2023.