Kareem Abdul Jabbar Blasts LeBron James For His Spiderman Meme!!!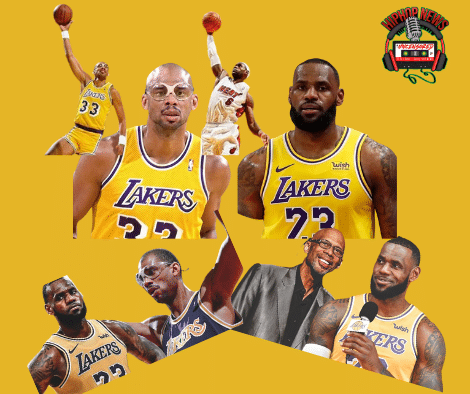 Lebrun James versus Kareem Abdul Jabbar. Could this be true? It appears that NBA basketball Hall Of Famer has an issue with LeBron.
Did Kareem Really Blast LeBron?
Last week LeBron posted a Spider-Man meme on Instagram. And, allegedly Kareem had a serious issue with LeBron's meme, as reported by Cleveland 19 News. It is possible that Kareem was upset because of his advocacy for the Covid -19 vaccine. So, naturally, Kareem would take offense.
The retired Laker wrote some words that put mentioned LeBron by name,
With 106 million Instagram followers, making such a post is automatically politically impactful because he questions the validity of efforts to get the country vaccinated,"
additionally, Kareem added, "As is evident by some of the comments that cheer LeBron's posts, he's given support to those not getting vaccinated, which makes the situation for all of worse by postponing our health and economic recovery.
Obviously, Kareem wholeheartedly supports the vaccine. On the other hand, LeBron may have a difference of opinion. Especially since, in the Spider-Man meme the virus, flu, and cold were compared. Or at least, it seemed to be off-color.
View this post on Instagram
With the new surge of Covid -19 cases, all sorts of opinions are rising again. Unfortunately, there is still a huge debate on who should get vaccinated or not? Therefore, those who have platforms in the public must be careful not to persuade other people's choices on whether to get the vaccine or not.  Of course, each person is entitled to their own opinion.
But when what you say can influence thousands of people, you must choose wisely. I am not saying that LeBron was being irresponsible.
Although it does seem that Kareem is strongly suggesting LeBron should be more careful with his memes. With that being said, so far, LeBron has not responded to Kareem's accusations.
Did I mention, Kareem and LeBron were both NBA Laker players.  Not to mention, both basketball players have left an indelible mark on the game.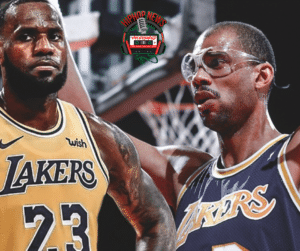 For more Hip Hop Social  News, check us out at Hip Hop News Uncensored. It's the leader in Hip Hop YouTube Commentary.